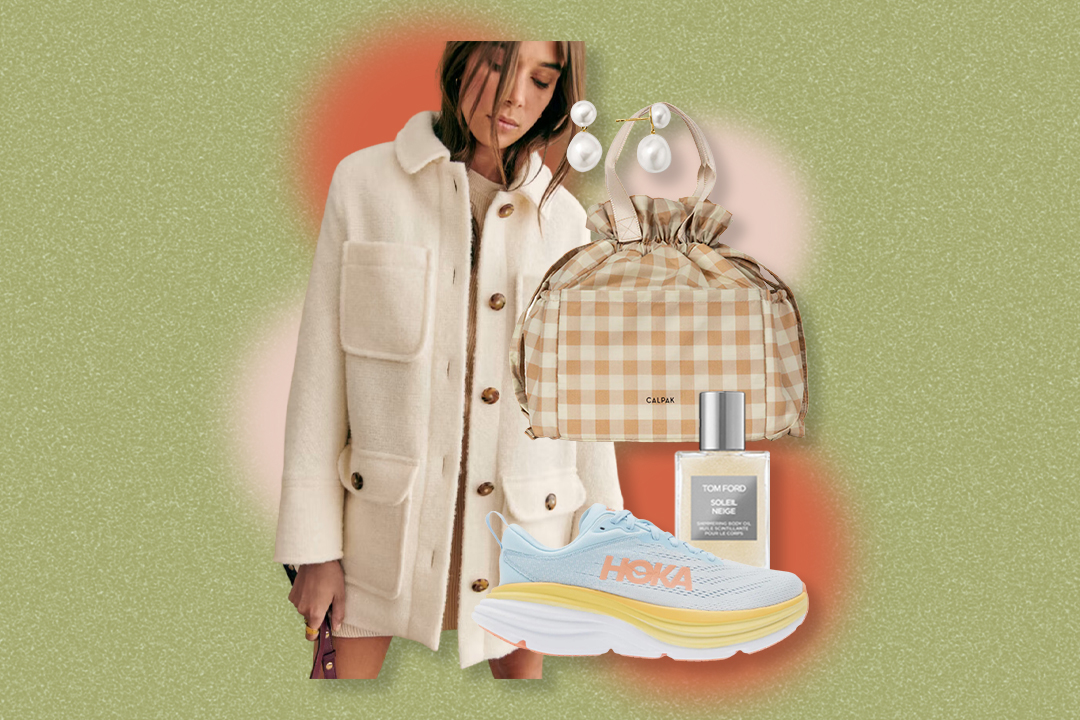 You've worked so hard to create that perfect makeup look and without any welcome at all, heat and humidity swoop into the picture and make that beautiful work of art (or something like that) melt away. The nerve.
The good news is there are steps you can take to make your makeup last all day and we're here to share them with you. With these failproof tips, there's no doubt that your makeup will beat the heat.
1. Start with a clean canvas.
We all know that oil and water don't mix. The oils on your face aren't an exception to that rule! An oily face will make makeup melt off quicker than you can imagine.
If you really want your makeup to last, start with a clean face. Remove any excess dirt and oil by washing with a gentle cleanser. After patting your skin dry, apply a lightweight, oil-free moisturizer with SPF (we Everygirls know how to multi-task!). Let it sink in for about three minutes before applying any additional products.
Product Recommendations:
Cleanser: First Aid Beauty Face Cleanser
Oily skin moisturizer: Murad Oil-Control Mattifier SPF 15 PA++
Normal to dry skin moisturizer: Murad Essential-C Day Moisture Broad Spectrum SPF 30 PA+++
2. Prime and perfect.
You know how a manicure always looks best when you use a great base coat? The same goes for your makeup! Using a primer will help fill in your pores, blur imperfections, and help your makeup look better and last longer. Using one sounds like a no-brainer to us.
Product Recommendations: 
Primer: Smashbox has an excellent range of face primers. There's one for red skin, one for dry skin, one for acne prone skin, and one for basically any other face issue possible. Find the one best suited for you here.
3. Pick the right products.
Opt for a long lasting, oil-free foundation that has SPF to keep your face protected throughout the day. When applying any face products, start with very thin layers and build up the coverage from there. If your layers are too thick, that can cause makeup to look cakey and melt away (the same goes for lipstick application!). Instead of layering on cream or powder blush, use a stain that can double as a lip product. Switch your eyeliner, eyeshadow, and mascara with waterproof formulas to prevent smudging throughout the day.
Product Recommendations:
Foundation: Benefit Cosmetics 'Hello Flawless' Oxygen Wow Liquid Foundation
Blush/Lipstick: Benefit Cosmetics Lollitint
Eyeliner: Maybelline Unstoppable Eyeliner
Eyeshadow: Too Faced Natural Eye Shadow
Mascara: Loreal Voluminous Waterproof Mascara
4. Lock it in.
Set your makeup with a translucent powder, which will smooth the look of your makeup and remove any excess oil. To help your makeup last even longer, try a makeup setting spray. Spraying this on your face before and after your makeup is complete will lock everything in place and will also help your powder makeup look more like your natural skin.
Product Recommendations:
Finishing Powder: Tarte Smooth Operator Micronized Clay Finishing Powder
Setting Spray: Urban Decay De-Slick Makeup Setting Spray
5. Pack the essentials.
Prepare for any melted makeup emergencies by keeping a small makeup bag full of everyday essentials. Products we like to keep on hand at all times are blotting papers, pressed powder, and a cream-to-powder makeup stick that can double as blush and a lipstick.
Product Recommendations:
Blotting Paper: NYX Matte Blotting Paper
Pressed Powder: MAC Blot Powder
Multi-Purpose Makeup Stick: NARS The Multiple
6. Be hands free!
Resist the urge to touch your face throughout the day! The oils on your hands will transfer to your skin, which will cause your makeup to budge. Not only that, but the germs on your hands can lead to future breakouts.