Boy, it's been a minute since I launched into a full tirade on how important beauty blenders are and why vitamin C is necessary to your life like water. I've been out in the world (okay, my bedroom) testing products and ordering all the samples and let me tell you — things have changed. I spent the summer doing a few things, but none of those more important than what I learned from my many free two-day shipping Sephora purchases.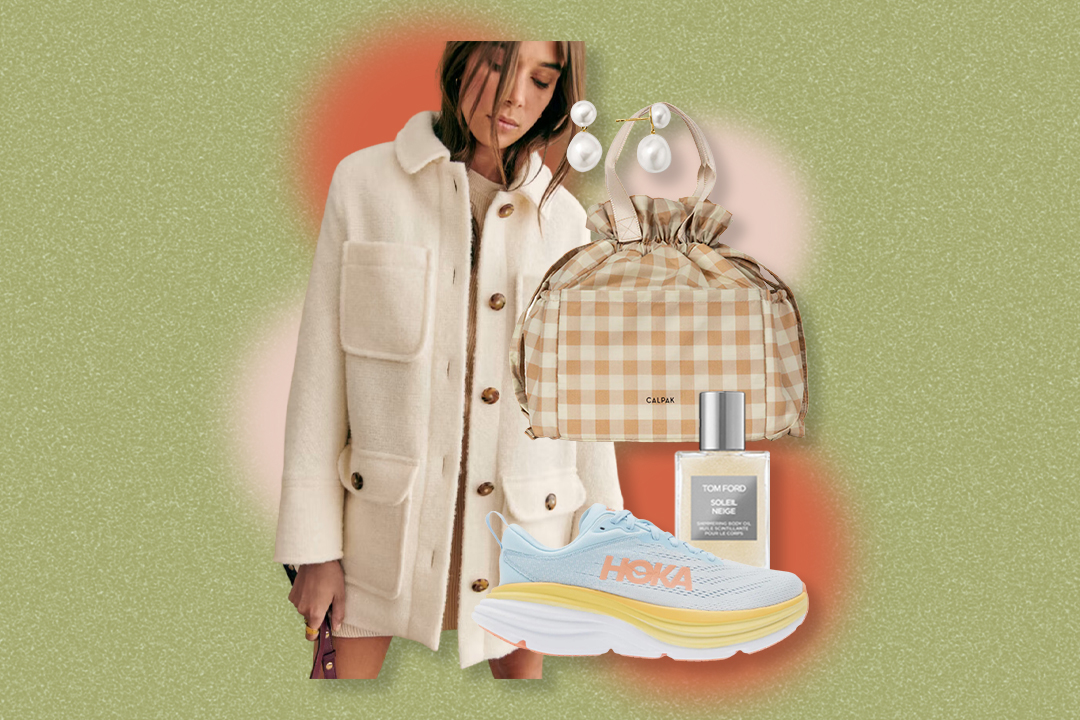 Like my newest obsession: the Limited Time Beauty Offers. I basically check this page more than my Facebook newsfeed. In simple terms: it shows all the offers that allow you to get free samples with your online purchase. In even simpler terms: go here for free amazing things. My sample collection is going to need its own storage cabinet soon so if you have suggestions on how to bridge that topic with my fiancé, please leave them in the comments below.
Before I dump the contents of my makeup bag and let you in on all the secrets I hold near and dear, Sephora is offering exclusive early access to this year's Beauty Insider Appreciation event for Rouge members.
If you aren't a Rouge member, you can access the event starting 8/30 and get 15% off with code YESVIB if you are VIB and 10% off with code YESINSIDER if you are a Beauty Insider Member. Discount is available for one-time use online and multi-use in stores.
Now pour yourself a glass of wine and get your sheet mask at the ready, here is my summer #sephorahaul and the seven new products that have changed my beauty routine.
OUAI
I just want to look effortlessly gorgeous while having to actually do as little as possible.
Ouai Memory Mist takes care of two basic human needs for me. First, it has a built-in heat protectant up to 450 degrees so I know that I'm not turning my hair into a flaky croissant consistency. Let's be clear: if you are heat styling, you NEED a protectant (especially my gorgeous blonde friends) but what you don't need is the traditional drugstore protectant we've all come to know since the birth of the Chi straightener. Unlike those sprays of ye olde, Memory Mist can protect your strands without sticky residue or crunchy ends. Secondly, (and okay most importantly) it has your back better than your drunk best friend. It memorizes the style and seemingly natural waves you coiffed so that on day two, three, and, let's be real — day four, you only have to maintain the look with some dry shampoo. Think of it as heat protectant, hair spray, and your soulmate.
PAIR IT WITH
DRYBAR
Guaranteed to make strangers in close quarters stop, turn, and tell you that you smell good. Also it makes tangles nonexistent.
T3
I sold my left kidney and prayed to the hair gods above that indulging in a T3 would be a worthwhile decision. Six months later, I can't imagine my life without it. I style exclusively with it and plan on getting another barrel at the Sephora Rogue sale.
This + Memory Mist = me rocking messy waves for days.
KLORANE
I'm sure you have a perfectly nice dry shampoo. If you don't: shut your computer, tell your job you have a personal emergency, and get your ass to Sephora because you haven't lived until you've played the sickly satisfying game of seeing how long you can extend a hair washing without crossing over into unhygienic places.
Not to be a Regina George or anything, but your dry shampoo is nothing compared to this French god. Break up with it, embrace frenchie, and then name your first child after me because that's how much you're gonna love this stuff.
PAIR IT WITH
VERB
Pump a few drops into the palm of your hands and then rub them together like an evil villain plotting revenge. Grab the ends of your hair in a light flicking motion so you distribute the product without making it greasy.
INVISIBOBBLE
Yep, I'm still talking about how to go as long as possible without washing your hair. These no-crease hair ties mean you can throw your hair up in a quick bun for the gym with minimal damage to your style. Again, doing the least and getting the most.
Dior
This summer I started to transition out of my full beat, bake, contour, conceal, create new facial features routine. I'd like to say it's because I'm embracing my ~natural~ beauty but it was just HOT AF and incredibly defeating to sweat off an hour of work in 10 minutes. My goal was simple: find a foundation that allows for a little dew because I want to naturally glow like Gigi… you know, someone who spends tens of thousands of dollars a month to glow. Okay so it was a tall order.
For me, switching foundations is the beauty equivalent of buying a new car. It's emotional, there's a touch of investment in something you could decide later you hate, and a twinge of guilt as you leave behind something that treated you mostly right. That's one of the things I truly love about shopping at Sephora and why I give them all my monies: you can take home samples and see how they work in your daily routine and lighting. I need the personal space to lament over every decision and I like a brand that gives me that. At home and after a few nights out, Dior Forever became the clear winner. It looks just as good put on with rushed fingertips as it does a beauty blender. The silky finish just cannot be beat.
Because I was feeling extra and have a few events coming up, I charged two shades. One that matches my fair winter skin and one that matches the beautiful spray tanned version of myself that I wish was real. For when my skin is in between those two shades? Mix drops of both on the back of my hand and blend blend blend.
PAIR IT WITH
MILK MAKEUP
I purchased this luminous primer on a whim because of the packaging... obviously. But what I love about it enough to recommend is that it gives you that glossy model glow underneath your foundation without the $5,000 facial price tag. Also it's like a grown up glue stick so come on.
SEPHORA COLLECTION
If you like an airbrush, makeup artist professional finish, this brush is the only answer.
SUPERGOOP!
Because I want to look like Jennifer Aniston when I'm 50 (or like now), SPF is my forever friend. But where I lack is reapplying throughout the day — especially when I have a full face of makeup on. This setting spray is a game changer. I keep the mini in my purse and spritz a cloud which I delicately shake my face into every few hours... or when I look into my bag and remember I have it. This setting mist locks in makeup, controls oil, keeps me protected, and smells like the boujee lady I aspire to be.
DRUNK ELEPHANT
When I chat with a friend who doesn't do much by way of beauty, they always ask me: what's one thing I should be doing?
This annoyingly repetitive question causes me to start simultaneously babbling, drooling, and panicking because like how am I suppose to choose a favorite serum over SPF but what about the satisfying ritual that is a face mask and OMG ARE THEY NOT VITAMIN C?! It's like asking which of my children is my favorite.
Because I understand putting no less than 8 potions on your face at night isn't for everyone, I thought long and hard about what product would show them results and get them hooked in the beauty sphere. It also can't be something they have to do everyday because ~they won't~. Enter: babyfacial. My new simple response to my friends who so unknowingly toy with my emotions. Use it once or twice a week and like the name suggests, it's a miniature facial with jaw-dropping powers. You'll feel results, see results, and exfoliate all the crap off the top of your skin that causes blemishes down the road. It's a lot of bang for your buck. I've yet to have a friend buy it and not text me "HOLY SH*T!!"
PAIR IT WITH
DRUNK ELEPHANT
After Babyfacial cures you of all your dull skin, uneven texture, fine lines, and general ills, you'll want to add a nice layer of moisture on your freshly peeled skin. A few drops of Marula oil will help rebuild that moisture barrier so you wake up looking like a glowing unicorn. Dear Drunk Elephant, just take my whole wallet.
Because you only need a few drops at a time, this bottle will last f-o-r-e-v-e-r.
Saturday Skin
The area around the eyes is more sensitive, more prone to dryness, and probably being hella neglected because you naively think your youth is protecting your eye skin. Let me tell you, it's not. Your eyes are begging to be preserved much like your body is begging you to put down the iced coffee and drink some damn water.
Best way to apply: with a cool jade roller (I store mine in the fridge next to my beloved ranch dressing) and The Great British Baking show on in the background.
PAIR IT WITH
Saturday Skin
Have you ever taken off a sheet mask and thought: did that even do anything? Well then you obviously weren't using a Saturday Skin mask.
After applying your eye cream, lay the cooling mask over your tired skull and get ready to see the world in a new, glowing light.This Korean beauty brand can truly do no wrong.
SOL DE JANEIRO
I may have the practiced discipline of preserving my face and neck, but let me take an honest second to let you know that before I found this product I basically did the minimum for the rest of my body. The back of my thighs were a forgotten wasteland of bumps and those mysterious hairs that evade being seen or shaved until growing five inches long.
But that was all before I joined the church of Brazillian Bum Bum. Okay, yes I was lured in by the smell (it's enough to make you throw everything in your shower caddy out and start anew), but I drained the bottle (and then bought another) because of what was inside.
If you're like me and only shaving the bare minimum, do an exfoliant before. Not only will you extend your razor life, but you'll get a cleaner shave and notice less bumps and blemishes on your legs.
You can use it as a quick shower exfoliant or a full blown clay mask for those home-self-care vibes.
PAIR IT WITH
SOL DE JANEIRO
Once you've exposed your new gorgeous baby skin with the smoothing scrub, coat your limbs with this liquid gold. It's the most intoxicating smell.
Summer Fridays
Ladies, I saved the best for last. If your eyes glazed over at any point, snap in at this moment and hear that this was my favorite new product I tried all year. I've used it on a plane, in a long car ride, when my hormones wreak havoc on my skin and leave dry patches and mutant pimples, when I've slept in my makeup and need to formally apologize to my skin, and when I just feel my skin looks dull and tired. If you have any hydration problems, this mask is the answer.
I mostly use this as an overnight mask. Unlike the directions suggest, I believe you'll see the best results the longer you leave it on. But if you've only got 10 minutes, you'll still see a boost.
Unlike a sheet mask, you can still eat with it on (serious plus for my Friday night plans) or perform normal human activities like running to the corner store for Milkduds without anyone knowing you're basically doing #werk on your skin.
This post was in partnership with Sephora, but all of the opinions within are those of The Everygirl editorial board.