Last night while watching Vanderpump Rules, I heard Stassi Schroeder mention something about a "ghost outfit." My ears perked up at the use of two words I love combined together unusually. A ghost outfit? Like the outfit you want ghosts to see you in?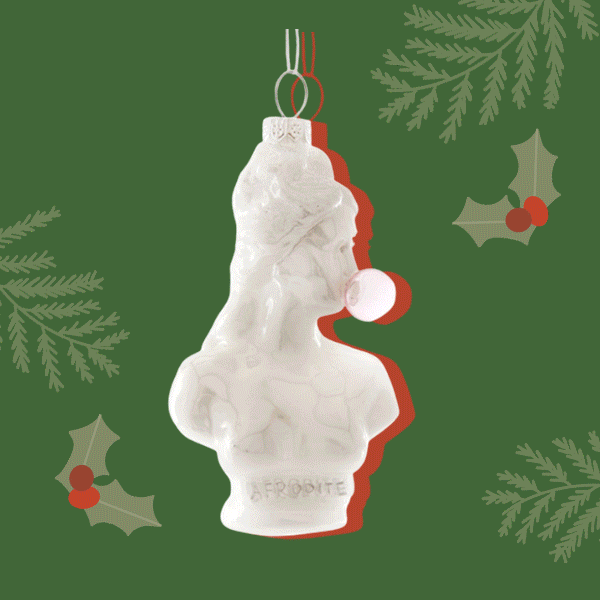 Whether you prefer your tree to be a masterpiece or a beautiful array of memories, there's something for everyone at Carlyle Avenue's ornament shop. Don't miss their expertly curated collection!
I was wrong. Stassi's "ghost outfit" reference was about the outfit you would want to spend eternity in if you were a ghost; what you would wear if you knew you would never be able to take it off. It got me thinking: what would mine be? What would I want to spend eternity in?
I was surprised when nothing specific came to mind. I had a moment of debating if I'd opt for comfort with my favorite loungewear, but I knew the truth: I'd want to wear something that made me chicer than all the other ghosts.
As I created these outfits and daydreamed about wearing them once we're heading back to the office and taking a step back toward normal life, I knew one thing was true: I'd be happy with any one of these being my ghost outfit.
1. Remember dresses?
sunglasses / dress / bag / sandals
2. I came out of isolation/a Reformation catalog.
3. How to style the only sweatshirt you didn't tie-dye.
skirt / sweatshirt / sneakers / sunglasses
4. That breezy I-isolated-with-a-closet-full-of-Diptyque-candles neutral blogger look.
5. You didn't become a TikToker but still want everyone to know you're a #savage.
dress / shoes / bag / necklace
6. My Barcelona trip was canceled, but I'll still grace you with my trip drip.
dress / bag / sunglasses / shoes
7. Trying to incorporate every '90s trend on my body at once.