As soon as the first inkling of warmer weather becomes evident, we immediately start stalking Expedia for flight deals to the nearest beach and shoving our sweaters and boots to the very far reaches of our closets. As much as we don't want to admit it though, summer is still a long way away — I mean, it just recently snowed in Chicago (insert painfully dramatic eye roll here). But we're steadily making our way toward Memorial Day, so there is definitely light at the end of the tunnel!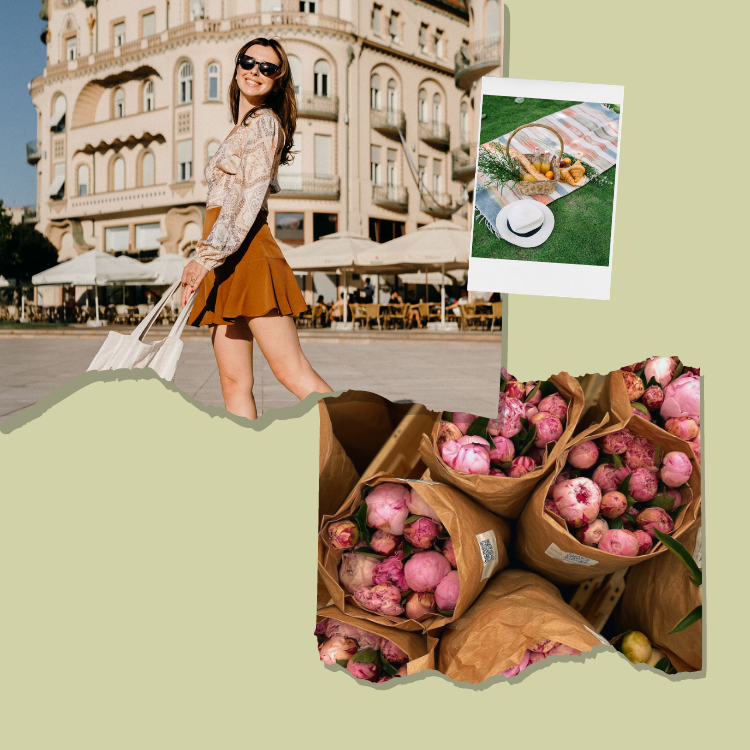 read this if you're in your saving era this summer
Thankfully, there's nothing stopping us from daydreaming about summer vacation, and in addition to planning all our barbecues and weekend trips, we've also been obsessing over the season's beauty trends. If you're itching to get a head start on summer, here's a full rundown of products you'll need to nail every trendy look this season.
Bold Pops of Color
Summer is the best time of the year to try out something different, and all you need is one bold and inexpensive product in your collection to make a statement look last all season long. Vibrant day-glo lids, powerful neon lips, electric eyeliner or maybe just a flashy mascara along your bottom lashes — the possibilities for this trend are truly endless!
Skin-Forward Foundation
One of the more welcomed trends in makeup for us personally has been the shift away from full-coverage and super matte foundations to more breathable and skin-forward formulas, meaning they still provide color and tone correction without sitting like a heavy mask on your face. The last thing you want to deal with in the summer months is a gummy and uncomfortable base, so try one of these lighter options!
Sophisticated Bronze
Bronzer and self tanner have come a long way in recent years. We've thankfully moved away from the garish orange and red undertones to more inclusive shade ranges that warm up the fairest skin tones and perfectly accentuate the deepest skin tones. Bronze has also moved away from our cheeks and foreheads to our lids and lips as well, it's never been easier to look like you just came back from vacation year-round.
Unconventional Highlighter
We're all getting a little bored with super sheer, pearlescent highlighter, right? Tap into your inner sun goddess by opting for a peachy pink, copper, or lavender swipe of brightening highlighter during the summer months. What better way to accentuate your sun-kissed complexion than with a more interesting swipe of light?
Summer Sparkles
The trend I was the most skeptical about making a comeback was definitely glitter — it seems like just yesterday I was smearing on Bath and Body Works Art Stuff blue body glitter gel I bought with my allowance while attempting to memorize every single line of dialogue from Spice World. Surely the '90s aren't back THAT HARD, right?! Thankfully glitter has grown up along with us and is just as much fun as it was in grade school, but is a lot easier to wash off when the night out is over.
Monochromatic Palettes
Our favorite way to do monochrome makeup is by pairing our blush and lipstick together in the same tone. Blush is so underutilized in makeup, so making it a main focus in a look is a very easy way to freshen up your daytime makeup. Keep your eye makeup super simple with a nude shadow, mascara, and simple brows so as not to overshadow your monochrome palette. Even the brightest and scariest looking pan of blush can be easily manipulated and built up with a light, feathery brush, so don't be shy!
Simple Skincare
Summer is the time of year to keep things simple — strip down to bare necessities and simple skincare so as to keep your face hydrated and protected throughout the season. We love to keep a few products — like facial mists and moisturizing toners — in our refrigerator, which can help calm overheated complexions. As always, SPF is the most important step in any routine!