Your late twenties set the stage for a lot of behaviors for the rest of your life, we're starting to figure out what we want our careers to look like, we've made goals for our futures, and we manage to cook our own dinner sometimes. Late twenties are also a huge tipping point for skincare and setting yourself up with knowledge and habits that will keep your youthful glow around for as long as possible. Until we figure out what magical potions and elixirs have kept Gwen Stefani from aging for the last 20 years, we'll have to go with what we know in regards to potent anti-aging ingredients.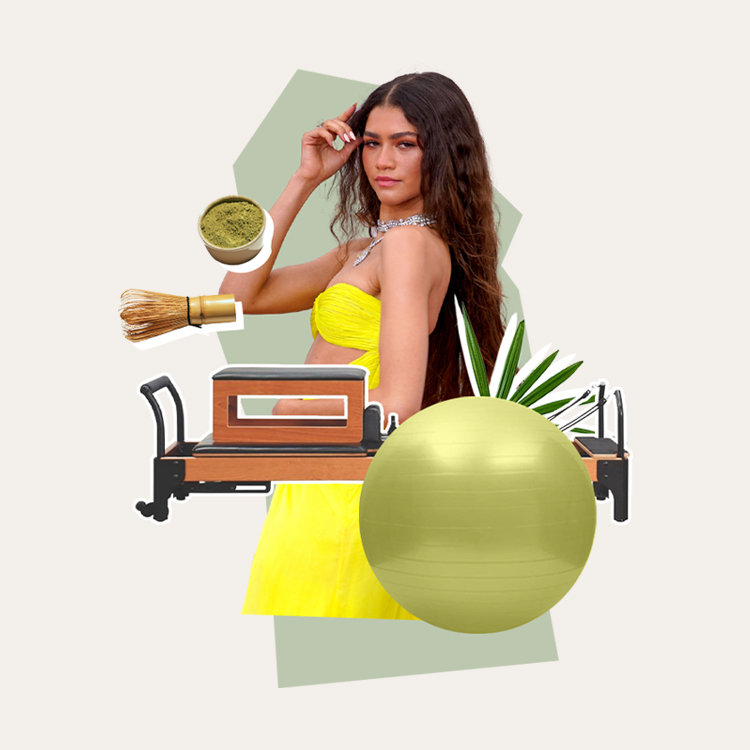 she's (kinda) just like us!
Up until now you have probably been under the impression that exfoliation was achieved by using scrubs and facial polishes. As skin starts to show subtle signs of aging, it is important to move away from harsh granular exfoliants as they can cause tears in the skin that speed up the aging process. Incorporating Key Alpha Hydroxy Acids (AHAs) is a more effective way to encourage cell turnover and "detach" dead skin cells. Numbers 1 through 3 below are three AHAs to consider for your particular skin type.
Please note that all AHAs will make your skin incredibly sensitive to sun damage, so they should only be used at night and wear your sun protection daily! Irritation at the start of using AHAs is extremely common, in order to ease your skin into this new portion of your routine it is recommended the first week of using a new acid to let it absorb into freshly cleansed skin, sit for 30 minutes, and rinse it off. Follow up with a water based moisturizer if you have one.
1. Mandelic acid
Best For: addressing fine lines, hyperpigmentation, and acne prone skin issues.
Why: Mandelic acid, derived from bitter almonds, is the most gentle AHA and is best if you have experienced sensitivity to acid based skin care before.
Product of choice: NuCelle 15% Mandelic Serum, $36
2. Lactic Acid
Best For: Sensitive skin experiencing recurrent redness and inflammation.
Why: Go with lactic if your issues are mostly discoloration, rosacea, and dark spots. Lactic acid is incredibly effective in improving overall smoothness and tone of skin, but isn't the most effective for acne prone skin.
Product of choice: Sunday Riley All-in-One Lactic Acid Treatment, $158
3. Glycolic Acid
Best For: The strongest and most common AHA for fighting premature signs of aging and breakouts.
Why: Glycolic acid is the most readily used AHA on the market and for good reason: it is extremely effective in curbing breakouts and resurfacing skin. Because of its potency, glycolic acid should be implemented slowly into your skincare routine. Apply once every three nights for the first several weeks of use.
Product of choice: Drunk Elephant T.L.C. Framboos Glycolic Acid Night Serum, $90
4. Retinol
Best For: One of the most effective preventative measures against signs of aging is the incorporation of retinol into your skincare in your twenties.
Why: In addition to AHAs and sunscreen, early prevention is key to staving off deep wrinkles and discoloration and therefore avoiding having to address them long after they have set in…which is an extremely expensive process. Retinol, a fancy name for Vitamin A, is the essential ingredient in the retention of collagen and elastin. Retinol, like AHAs, can be irritating to get used to, so use slowly and marvel at the difference you see in your skin's brightness and tone in a few week's time.
Product of choice: Peter Thomas Roth Retinol Fusion PM, $65
5. Vitamin C
Best For: Vitamin C is one of the most necessary antioxidants in skincare that protects our faces from blemishes and wrinkles alike.
Why: We all know that Vitamin C defends our bodies from all the nasties floating around in the air that like to make us sick, and the same applies to our skin. You can find Vitamin C in everything from cleansers to facial mists, but it is best to use it in a concentrated form such as a peel or serums, intermittently alongside AHAs and retinol.
Product of choice: Murad Intensive-C Radiance Peel, $55
6. Sunscreen, Sunscreen, Sunscreen!
Best For: If you do nothing else for your twenty-something skin at all, we are down on bended knee begging you to please make it the daily application of at least SPF 30+ sunscreen. Apply to your face, décolletage, and hands daily and reapply often when in direct sunlight. No excuses.
Why: If by now dear reader you do not know the importance of daily sun protection, then we are very sad to let you know that the internet and our beauty culture have failed you.
Product of choice: Kicho Ultra Moisturizing Sun Cream SPF 50+, $36
7. Zinc
Best For: Maintaining your youthful glow and the health of your skin. This ingredient delves inside the body to combat signs of aging well past layers of skin.
Why: Zinc promotes healthy cells and encourages their rapid turnover and regeneration. Most adults are deficient in Zinc and you'll likely be surprised at your overall improvement in energy levels and more restful sleep when you start taking it (along with a more noticeable glow).
Product of choice: MegaFood Zinc, $16.96