As we enter the heart of summer, our hair changes from silky, smooth locks to frizzy, hot messes. Blowouts that used to last for weeks now only last for (maybe) a few days, and cute Zoey Deschanel-inspired bangs go rogue at the touch of sweat. As much as we love the warmer temps, the humidity and sweltering heat aren't exactly kind to our strands. However, there are a few ways to manage those frizzy situations by incorporating a couple of new items and tips into your beauty routine.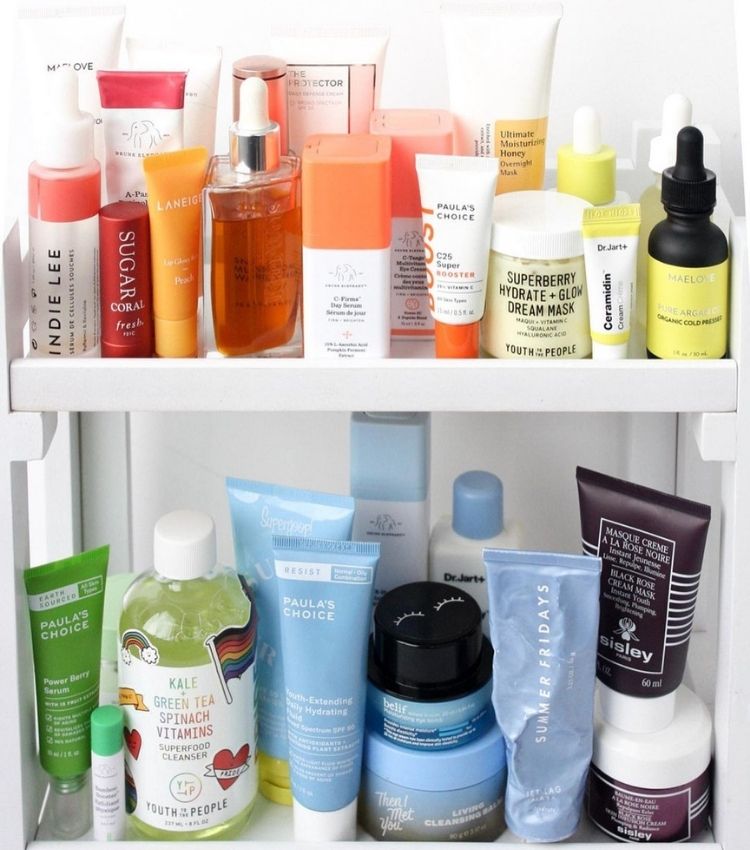 the wrong order can reduce effectiveness
Here are eight everyday tips you can use to achieve flawless, frizz-free hair.
1. Keep your scalp moisturized.
Good hair comes from a healthy scalp. And because frizz occurs when your strands are in search of moisture, you want to give them the hydration they need while you're in the shower. Use shampoos and conditioners that are made with natural moisturizers like coconut, argan oil, and shea butters. Plus, if you want your hair to look flawless, use a hair mask twice a week to deeply penetrate your strands for smoother results.
2. Sleep on a satin pillow case.
Want to achieve dramatic results overnight? Switch out your cotton pillow cases for satin ones. Why? Because cotton pillow cases (while comfy to sleep on) suck out the moisture from your hair, can cause friction, and can damage your hair cuticles. Satin pillows will prevent damage and can even help prolong hairstyles. Plus, it doesn't hurt that you'll feel like a princess sleeping on an all-satin pillow case.
3. Buy alcohol-free products, serums, and leave-in conditioners.
Beauty products that are made with alcohol will dry out your hair. Protect your strands by entirely skipping these frizz-inducing formulas and using alcohol-free products instead. Plus, opt for leave-in conditioners and serums for an added boost of hydration to help tame flyaways, especially for those midday frizzy scaries.
4. Use a ceramic blow dryer.
While blow drying your hair may damage your locks, a ceramic blow dryer will do the complete opposite. This heating tool shoots out negative ions to smooth frizz and speeds up the drying process by evenly distributing heat. Pro tip: When you're drying your hair, point the blow dryer's nozzle down. This will keep frizz at bay by keeping the cuticles flat and making your strands shine.
5. Dry your hair with a microfiber towel.
Say so long to cotton towels and say hello to microfiber towels. Water is known to cause hair cuticles to swell up and produce frizzy locks. This means you want to get rid of this excess water as quickly and gently as possible. Microfiber towels are perfect to use because they absorb the water from your hair much faster without causing friction. Gently ring out the water by lightly squeezing your hair with the towel, then carefully wrap your strands in the towel and let them sit for about 10 minutes or until your hair is mostly dried.
6. Avoid shampooing your hair every day.
Shampooing too frequently can strip your natural oils. Unless you have ultra-thin hair, you ideally want to wash your strands two to three times a week. Also, aim to use sulfate-free shampoos. While this ingredient deeply cleans your hair, it can dry it out and cause breakage if used too frequently.
7. Use a boar bristle brush.
This magical brush will make your hair look and feel like a horse's mane. With a few strokes on your strands, the boar bristle brush will help distribute oils throughout your hair, massage your scalp, and seal the cuticles to make your hair look shiny and new. While this brush is a must for straight and wavy-haired women, if you have curly locks, try to just use your fingers or a combo to get rid of frizz and prevent any damage.
8. Use a keratin treatment or Brazilian blow-dry.
If all else fails and you don't have time to manage your frizzy mane, opt for a keratin treatment or Brazilian blow-dry to keep your locks in place. Not only will these treatments get rid of frizz, they will also cut your styling time in half. However, make sure to use sulfate-free shampoos and conditioners to maintain the treatment so it can last longer.
SHOP THIS STORY
How do you tame frizzy locks? Let us know in the comments below!