How much thought did you put into your current hairbrush? If you're anything like me, you probably left the last one somewhere while traveling and, after a few days of working your hair into one massive dreadlock, just decided to grab something at CVS and not give it a single thought past "Whatever's cheap!"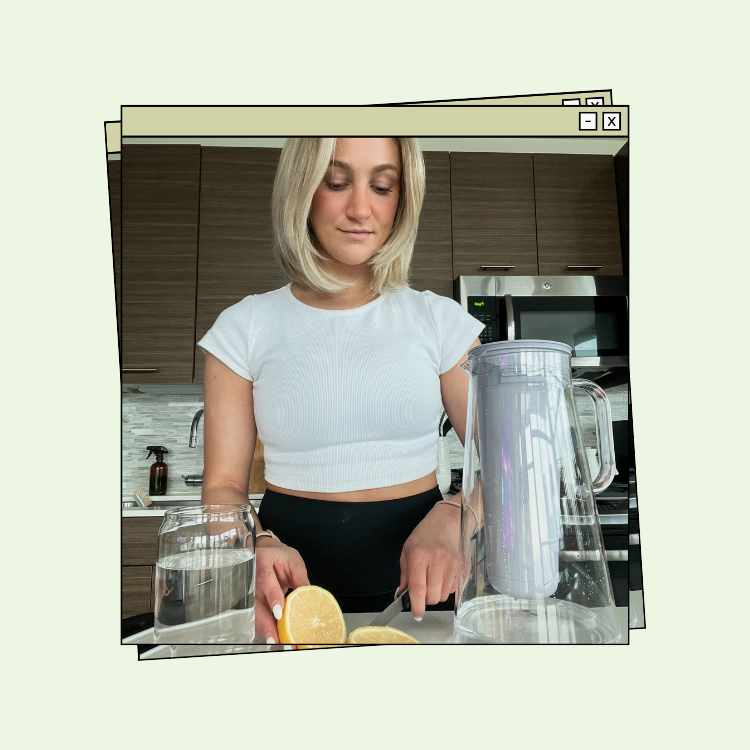 get it right in 2023 and beyond
But the truth is, your hairbrush is the foundation for the health of your hair. If you're not using the correct brush for whatever hair task is before you, then you might be causing a lot of unnecessary damage and breakage. I've compiled a quick reference for the best type of brush for a variety of hair situations.
The best brush for… detangling wet hair.
DRYBAR
Opting for a flexible bristle brush when dealing with post-shower tangles protects hair from the damage caused by tugging and pulling that will lead to breakage and frizz. Wrap your wet and detangled locks up in a large t-shirt rather than a towel for even more anti-frizz protection.
The best brush for… detangling dry hair.
Denman
Brushing out styled hair or hair that is between washes with a mixed bristle brush is the best way to distribute your hair's natural oils from root to tip, allowing it to not settle into the roots and look greasy, instead utilizing the natural moisture your hair needs to remain healthy.
The best brush for… detangling coarse hair.
FROMM
A wide tooth comb for thick coarse hair is obviously ideal, but a vitamin and mineral oil-infused option is even better. Distributing natural oil from your roots with a normal paddle brush is not an option for curly or coarse hair (unless you just really enjoy major frizz), but a wide tooth comb such as this one will do the job perfectly.
Source: Marianna Hewitt
The best brush for… quick drying.
ECOTOOLS
Incorporating a vented brush into your collection will shave several minutes off your morning routine or keep you from sleeping on wet hair, which causes breakage and damage that could otherwise be avoided.
The best brush for… smooth styling.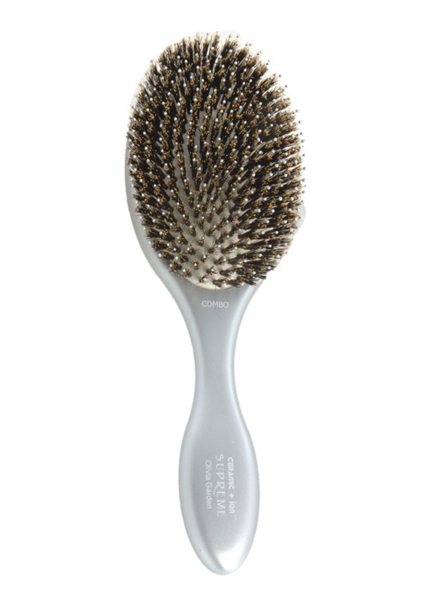 OLIVIA GARDEN
Whether you're aiming for perfect Old Hollywood curls or brushing up a high ponytail, you'll save yourself a lot of time and trouble by keeping a boar bristle paddle brush on hand for smoother styles and getting baby hairs into their proper place. A tip from the pros: spray the brush with hairspray rather than directly onto your hair for more precise styling and no crunchiness.
Source: @oliviarink
The best brush for… creating volume.
VERB
While round brushes take some dedication and practice to master, they make all the difference in the volume and polished finish of your style. Verb's offering features a ceramic barrel, which allows the brush to retain heat from your dryer, which will enhance the hold of your finished product.
The best brush for… natural hair.
Tangle Teezer
Textured hair doesn't need the extra grip that most hairbrushes use in their designs, so an option without the little balls at the end of the plastic bristles is better for detangling and distributing product through natural hair.
The best brush for… teasing.
Sephora
We don't believe there is such a thing as hair that's "too big," and if you aim to create a little backcombed volume, using a boar bristle teaser rather than a comb will allow you to tease to your heart's content without breaking hair at the root.
Source: @alyssa.lenore
The best brush for… thermal styling.
AsaVea
Drying and then fully straightening your hair is a pain, and some mornings getting it all done in one step is the only way it's going to happen. AsaVea's Straightening Brush allows you to dry and smooth all at once, prepping you for further styling (or getting you out the door in half the time!).
The best brush for… an affordable Mason Pearson dupe.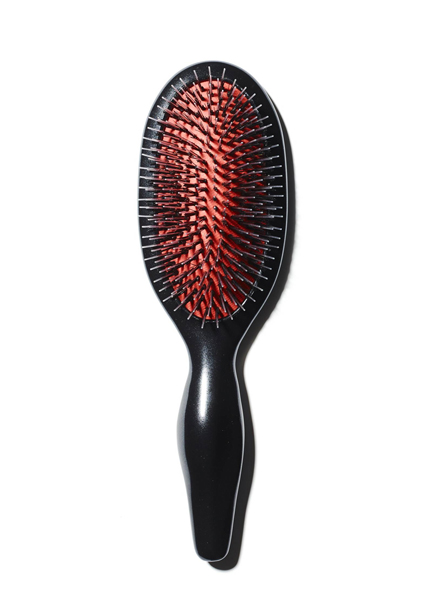 Sonia Kashuk
Mason Pearson's $100+ brush is a cult classic, but most of us can barely afford color treatments in that price range, much less a brush. This brush has been put to the test and is the closest affordable rival. Put your wallet away and enjoy luxury at a fraction of the cost.
SHOP OUR FAVORITE BEAUTY PRODUCTS