We've all tried to make that sweater we bought four years ago still fit or threw our new Zara top in the dryer only to have it shrink to a size from Baby Gap. Maybe you were in a rush and grabbed jeans that were on sale only to find they were definitely on sale for a reason. Whatever your body type, or closet struggles, here are eight fashion mistakes to avoid—and a few tips to revitalize your style.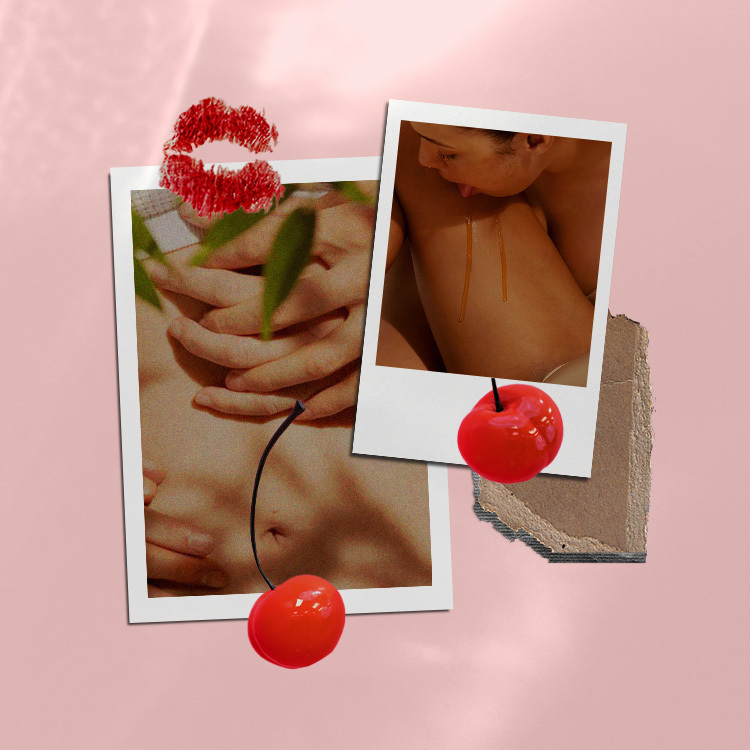 spoiler alert: it's not too good to be true
1. Buying Clothes Too Small
Stop getting hung up on staying a size four and start buy clothing for the size of your current body. If you keep buying clothes three sizes too small, you will look like a busted can of biscuits. When you buy clothing that fits your body, you will look thinner and feel better. Trust us, it's much better than the constant battle of trying to keep everything sucked and tucked.
Fix it: Remember sizing across brands is extremely varied—you could be a size 4 at Gap, and a 10 at Free People. So forget the number! Think about how it looks and feels. Does it flatter your best features? Does it camouflage your belly or make it more obvious? Don't let print or color get in the way of you being able to really see what's best for your body.
2. Buying Clothes Too Large
On the other end of the spectrum is buying clothes three sizes too big. This does not, in fact, hide your problem areas but accentuates them and can make you look like a bag lady, actually. Being stylish has nothing to do with being a size 0. Yes, that means some silhouettes won't be as flattering on you as say Gigi Hadid, but you're beautiful and you need to cherish and rock the body you have!
Fix it: If you have a problem of buying things too large, start by trying a size or two smaller. Let it soak in, and be open to showing off your best assets. Have a friend go with you to help you get used to clothes that fit your body. We're not saying you need to buy a bandage dress, but your jeans should curve around your butt. If you spend half your day pulling your jeans up, they are too big. No saggy bottoms, please. BDG High Rise is one of our favorites—these jeans give you curves and prevent a muffin top.
Source: MFAMB
3. Over Accessorizing
You do not need a statement necklace, dangly earrings, a belt, and a fringe bag—it's too much. Why are you distracting us from your beautiful face with all these shiny objects? Keep it chic and simple. Focus on clean silhouettes and sprinkle in one show-stopping accessory at a time.
Fix it: Think about balance and proportion. If you're wearing a low cut blouse, throw on those statement earrings or a necklace. (One, not both!) If you're wearing a high neck top, rock an arm full of heavy bangles and slick your hair back in a low pony. If you're wearing mainly neutrals, don't be afraid to grab a bold leopard belt or oversized bright blue bag. It's all in the balance.
4. Not Trying on Before You Buy
Do not buy something online or off the rack before trying it on. It can look fabulous on the hanger, but less than amazing on you. Bottom line: You just never know until you try. The exception? If you're familiar with a store or brand you know fits your body type and style, then go for it!
Fix it: I know this battle usually happens at 3 p.m. in a packed mall and you're tired and really just want to get a pretzel because shopping is exhausting. But take that extra five minutes and slip on the silk blouse before you spend $100 and realize it's too late—you can't return it.
Source: Natasha Ndlovu
5. "I Just Hate Shopping/Don't Have Time"
Do you continually wear the same five outfits to work because you just don't have time or hate fighting crowded malls? This is no longer an acceptable excuse! It's 2016 and there are several home delivery boxes made to fit your body and style, and you don't even have to leave your house. StitchFix, Le Tote, and Trunk Club are monthly subscriptions curated for you. It's like sending yourself a present every month, and what you don't like or doesn't fit you send back! Not sure what to expect? Read this review of when our managing editor Allyson tried Trunk Club.
Fix it: Sign up for a home service and see how nice it is to have someone hunt and find the right pieces for your closet. All you do is fill out a survey about your style and needs, check your mailbox and your own personal stylist sent you clothes like you're a celebrity. Or if this isn't for you, set aside time for trying on clothes and researching brands until you find one you feel comfortable enough to order online!
6. Not Buying for Your Body Type
I don't care how cute it is, a dropped waist jumpsuit is going to look horrible on 98% of the population. Don't get caught up in fads or fast fashion! Remember, the whole point is to make yourself look good and feel good. Pick silhouettes that will flatter your best features. Whether you want to emphasis a small waist or camouflage a problem area, think about cut and how it hits your body. Also be aware of color and pattern. Coral is a color that looks good on almost all skin types, but be careful with mustard as it can really wash some people out. The same goes for large-scale prints. If you're petite, a big print maxi can overtake you if the silhouette is too covered.
Fix it: If your smallest point is your waist, dresses that cinch or emphasis the natural waist will flatter you the most. If you tend to carry more weight around your stomach but have great legs, try a flirty A-line dress that hits a few inches above the knee. Be aware that a few inches can make all the difference in looking messy or chic. So, for example, if you're wearing a tunic with pants, the tunic needs to be shorter than mid-thigh. If you go longer, it throws off the proportions of your body and you look like you couldn't decide between pants or a dress.
Source: Nadia Aboulhosn
7. Playing it Safe
Are you the type of girl who only buys one color? Is your closet a sea of black and grey? If you answered yes, you're playing it too safe and are most likely a culprit of a boring style. Don't be afraid of vibrant color or a sexy print! It's amazing how certain colors and delicate florals can not only brighten your complexion, but also your attitude. Start slow and bring in pieces you love but never thought you could wear. You'll be surprised at the response you'll get from your friends and co-workers.
Fix it: If your closet is full of neutrals, start small and add a flattering print blouse. Try throwing a bright blazer or cardigan over your classic little black dress. Or if this still seems like a big leap, start with a bright colored heel or belt. You only live once, so throw all the rules out the window and try something unexpected.
8. Ignoring Care and Cleaning Instructions
We get so excited about purchasing a new dress or pair of shoes but then completely ignore how to care for and maintain these expensive items. You've spent a lot of money and time cultivating your closet, so be sure and follow the below important rules.
Fix it: It's always a good idea to check labels and ask store associates, but here is a quick list to help:
Use felt hangers. Wire hangers cannot support heavier fabrics and will leave little points in the shoulders of your clothes.
Never machine dry your bras or delicates. The heat will morph and ruin the elastic. Always lay flat to dry or draped over a hanger between the middle of the cups. If you let your bra hang from a strap on a door handle, it will stretch the cups and change the fit.
Never iron delicate fabric. The heat from an iron can very quickly leave prints on your new blouse. Instead steam out the wrinkles with an iron or let hang in a steamy bathroom for a few minutes.
Stop ignoring Dry Clean Only. Not everything has to be dry cleaned but be aware there's a difference between Dry Clean and Dry Clean Only. If the lable says Dry Clean you're most likely still safe to hand wash and hang dry. But be mindful of what kind of fabric it is and if it's delicate.
Stop throwing your shoes into the bottom of your closet! To maintain their shape and keep them looking new, store them upright.