While it's wonderful when we have the time and means to indulge in major beauty treatments, it's perhaps even sweeter when we can make a few tweaks to our skincare and makeup routines for noticeable results. The following tips require little investment and make use of products you (likely) already own. Try these simple tricks today!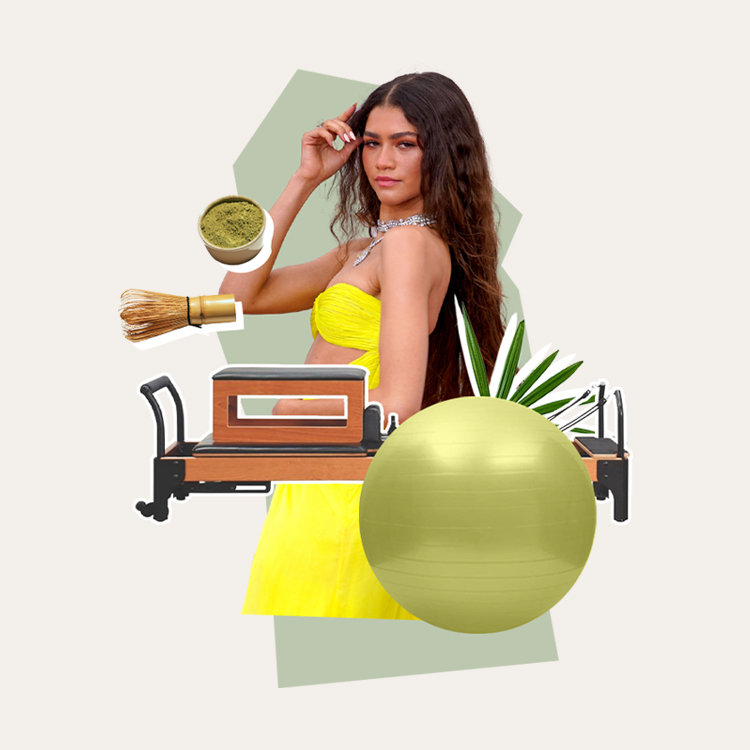 she's (kinda) just like us!
1. Tap products onto skin.
Source: Lipstick
Tap or gently press serums, lotions, and liquid or cream makeup products onto skin. Don't rub!
Why it helps: This method stimulates circulation (read: boosts natural glow). This mini massage also helps skin better absorb product. Plus, tapping allows you to avoid unnecessarily tugging at your skin. Here's more info on the benefits of massage.
How to do it: Use the tips of your finger to tap serum, lotion, and foundation into skin. Use your ring fingers to tap on locally applied products (concealer, under-eye cream, and eyelid primer).
2. Dry hair against the way you want it to fall.
Source: @Anhcotran
Blowing out your hair on the opposite side of your natural part will give hair bounce and volume.
Why it helps: This method provides more body and bounce.
How to do it: If your natural part occurs left of center, blow dry your roots as if your natural part occurred on the right (and vice versa). Your hair will still fall according to the natural part, but it will have more volume.
3. Fill in lips with lip liner.
Source: Corriere della Moda
Liner isn't only for the outline of your pout! Fill in your lips as a base before applying lipstick.
Why it helps: Lip liner acts as a primer, helping lip color stay for longer and prevents color bleeding. Plus, when lips are filled in with liner, there will be no obvious lip line when lipstick fades.
How to do it: Select a liner that coordinates with your lipstick. Outline and define the edges of your lips as usual. Fill in the corners of your lips or your lips entirely (whichever you prefer) then apply lipstick. Make Up Forever Aqua Lip Waterproof Lipliner is a favorite of ours!
4. Apply foundation with a torn makeup sponge to conceal acne (and scars).
Source: The Crème Shop
Use the torn edge of a makeup sponge to apply foundation to textured scars for added coverage.
Why it helps: This method helps fill in recessed scarring to minimize the appearance of pitted scars.
How to do it: Tear a disposable makeup wedge in half. Dip the torn side into either liquid or cream foundation. Press the product into recesses in skin. For best results, apply a primer before applying foundation.
5. Mix foundation with moisturizer.
Source: Tennessee Pretty
Mix liquid foundation with a drop of moisturizer to create custom coverage and a natural finish.
Why it helps: This method is ideal for those with dry skin as it allows foundation to look more natural and less cake-y.
How to do it: Begin with one pump of foundation and a small amount of day cream on the back of your hand. Mix them together and apply (use your preferred method). Vary the ratio of foundation to moisturizer to suit your needs. Use this guide to help select the best moisturizer for your skin type.
6. Use daily conditioner as a leave-in treatment.
Source: 24 Karite Gold
DIY your own hair mask with regular conditioner for extra soft hair.
Why it helps: This easy trick leaves hair feeling soft and silky without the hassle of purchasing an additional hair product.
How to do it: Apply conditioner to dry hair for 15 minutes before showering. Wrap hair in a warm, damp towel. Rinse and shampoo as usual, or skip shampoo if your hair is particularly dry.
7. Apply leftover anti-aging products to the back of your hands.
Source: Blake Robinson
Give the back of your hand a bit of TLC with any excess anti-aging product (including sunscreen) to help prevent UV damage.
Why it helps: The backs of our hands are often the most exposed part of our body when it comes to UV damage. A little extra protection can help keep them soft and less susceptible to hyperpigmentation (age spots).
How to do it: Once you've applied serum/moisturizer/sunscreen to your face, neck, and chest, apply any excess to the backs of your hands. Tip: If you've sampled an anti-aging product that you're not crazy about using on your face (but it's still a decent product), add it to your manicure kit and apply it on your hands every time you do your nails.
8. Invest in a beauty blender.
Source: We and the Color
Whether you contour every morning or barely have time for tinted moisturizer, a beauty blender is your makeup bag's best tool.
Why it helps: Beauty blenders can be used to apply foundation, concealer, and powder, but they are also essential for giving your look a natural finish.
How to do it: Run the beauty blender under water and then squeeze out any excess. Wrap it in a paper or hand towel and squeeze, making sure the beauty blender is just barely damp. Blot and press the blender all over your face to remove any excess makeup. If you are doing a multi-layer look (full coverage foundation, contouring, blush, etc.), experts recommend doing this multiple times during your routine, not just at the end.
What are your favorite beauty tricks?