Skirts feel flirty, trousers look professional, and I love my jeans as much as the next girl. But there are some days you just need to be comfortable, and only leggings will cut it. Leggings have been a staple in closets since the workout trend became big with jazzercise in the '80s. But in 2019, leggings have a place outside of the gym. The athleisure trend is seeping into our airport style, weekend wear, and even the work place. Trust me, 2019 is going to be the year of the legging. Here's how to wear the beloved pant-replacement outside of the gym: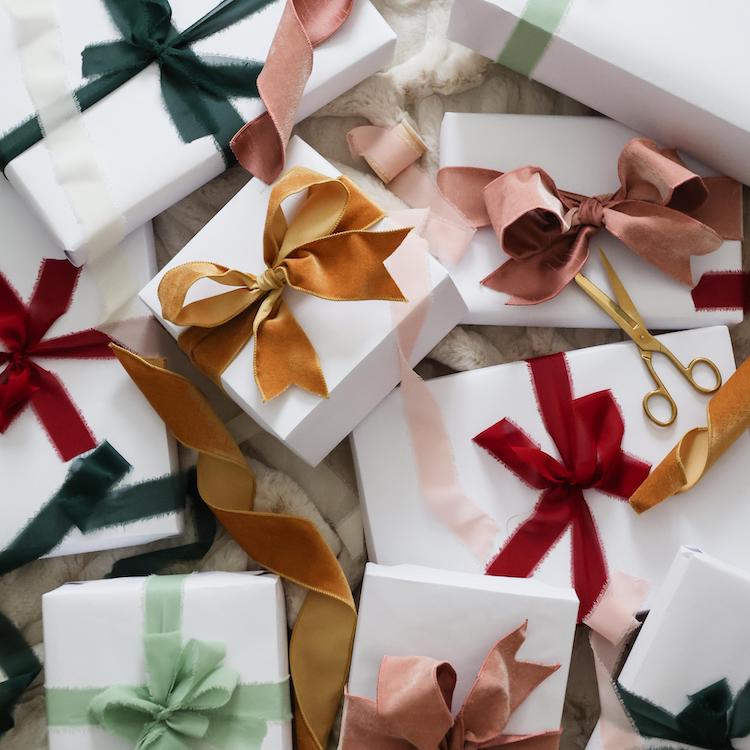 the perfect gifts for everyone—and we mean everyone—on your list
1. Minimal Top + Loafers + Crossbody Satchel
Source: Le Fashion
Want to turn your leggings into the perfect work outfit? Start with a thicker pair of leggings, closer to a jegging or tight-fit trouser pant. Channel your inner classic femme with a structured pair of loafers, a pretty top in a light color, and a structured crossbody to make the whole look more timeless, less jazzercise.
2. Oversized Sweater + Booties
Source: Popsugar
The most classic, cozy outfit you'll want to wear on repeat all winter long — all you need is your comfiest leggings, an oversized sweater, and a black booties to streamline the look. Just make sure the sweater hits close to your mid-upper thigh, and if it doesn't, take advice from Gigi and wear an unbuttoned button-up underneath.
3. Duster + Stilettos + Black Top
Source: Who What Wear
Dusters are one of the easiest ways to make any outfit look fancier and more stylish, and is a match made in heaven for your leggings. Wear a black long sleeve T-shirt or sweater to make the duster pop, and tie at the waist for a cinched silhouette and extra sophistication. Wear to work or just rock it at your local coffee shop — either way, no one will even notice you're wearing your favorite loungewear.
4. White Tee + Blazer + Heeled Booties
Source: Fashion Trend Walk
This is another easy outfit disguised as sophisticated workwear. Instead of a full suit, pair your black blazer with leggings for a similar effect, and pair with an oversized T-shirt for a more relaxed, trendy feel. If the occasion is a little dressier, replace the T-shirt with a crisp work shirt. Don't forget the high heel booties!
5. White Sweater + Over-the-Knee Boots
Source: Krystal Schlegel
Need double the warmth and double the style? Reach for your trusty OTK boots and go-to sweater. It's an easy, stylish, #OOTD ready look, and will keep you warm all winter long. Just make sure the sweater is slightly oversized and hits around your mid-thigh in the back.
6. Turtleneck + Camel Coat + Structured Bag
Source: The Zoe Report
Yes, your leggings can make for a sophisticated, lady-like outfit. Pair your chicest turtleneck and wool camel coat for a combo that will make your leggings look like they were just meant for stylish jet-setting. Wear with loafers, booties, or casual sneakers à la Miranda Kerr. Don't forget the structured work bag!
7. Bomber Jacket + White Sneakers
Source: Crossroads Style
What better outfit is there for errand-running than a bomber, leggings, and of-the-moment white sneakers? You've seen your favorite celebrities rock the green bomber and leggings in a plethora of paparazzi photos, so why not make the same outfit your go-to when you're running out for a green juice or grocery shopping? It's the perfect weekend look because it's athletic, stylish, and best of all, comfortable.
8. Winter Boots + Puffer Coat
Source: The Golden Girl Blog
I know, I know, the winter feels like it goes on forever. It can get hard to keep up with your #stylegoals when it feels like the tundra outside, and no end in sight. But not to worry, you can still opt for Insta-worthy attire and the secret to that is through — you guessed it — your leggings. Wear them tucked into your warmest water-proof boots (for protection from the snow) and toss on your winter coat (preferably with a faux fur-lined hood!). The leggings look more streamlined and minimalistic than jeans or other pants, which can appear bulky with the boots, coat, and other winter accessories.
9. Oversized Coat + White Sneakers
Source: We Wore What
Since I believe that style and warmth are equally important in winter (I do live in the Windy City, after all!), I like to pair my comfy leggings with the warmest items I can find. Enter: the oversized furry coat — one of the biggest trends of the season conveniently pairs perfectly with a pair of leggings. Bonus points for extra-chic leather leggings, and of-the-moment sneakers for a look that's as comfortable as it is Insta-worthy.
SHOP THIS STYLE
What's your favorite way to wear your leggings outside the gym?