While your wardrobe strategy might be to buy as many clothes as you can get your hands on, it's a fact that nothing is going to change your outfits as much as an accessory has the ability to. As much as trends come and go, good, versatile accessories are forever.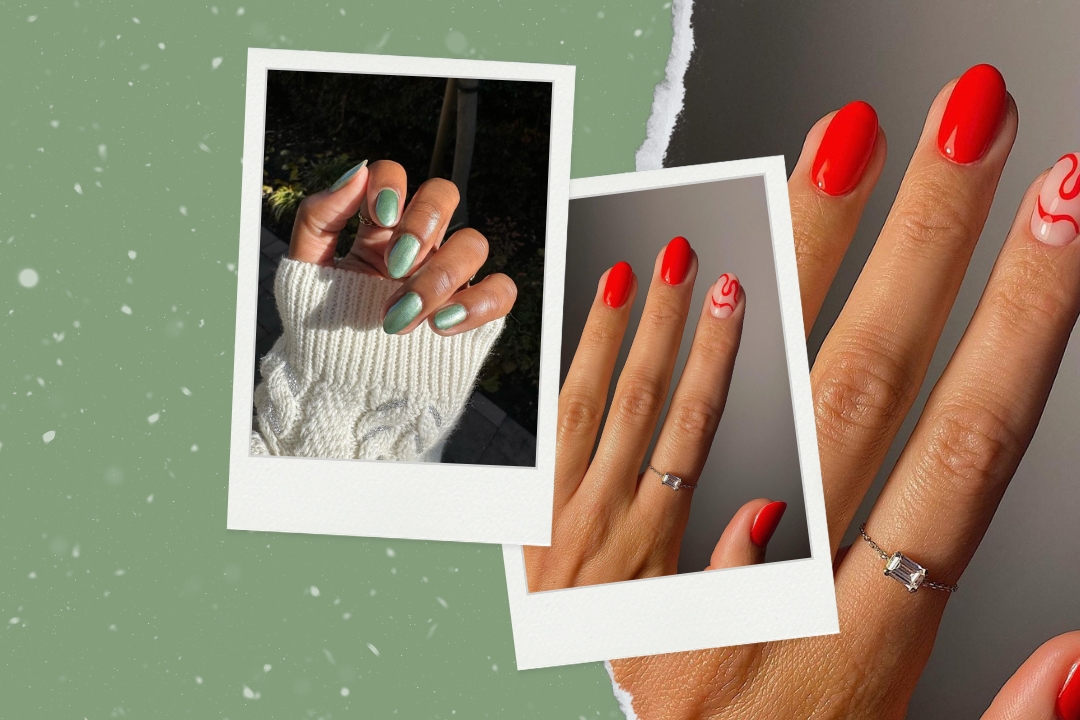 every one of them is a certified sleigh
A gold necklace sitting on top of a plain sweater with jeans or a statement-making bag over your errand-running clothes can take you from feeling like your look is thrown together to tricking yourself into feeling like you actually planned out your outfit the night before.
2020 has given us no shortage of amazing accessories to choose from, from revivals of your favorite hairpiece of the '90s to your new go-to bags. These pieces deserve a place in your wardrobe—and you'll never, ever regret having them.
1. A chunky gold necklace
We're huge advocates for dainty, everyday jewelry that are no brainers for day-to-day wear, but sometimes, a chunky gold necklace is exactly what the doctor ordered. When paired over a minimal outfit, it'll serve as a statement piece you'll never regret having (and that will pair with absolutely anything).
2. A pair of statement hoops
By now, you probably have a good pair of gold hoops that you love, but finding a pair that's a bit more out of the box can change your accessory game for the better. From pearls to unexpected accents, your hoops can—and should!—be a little bit of fun.
3. A shoulder bag
Once you experience the transformative power of a small shoulder bag, all of your crossbodies will take a break on the backburner for the rest of the season. Nothing screams "cool girl" more than these, and they take no effort to style—just swap out your go-to bag for one and head out the door.
4. A go-to scarf
If you're like us here in the Midwest, a scarf is a need, not a want. But especially when we're only leaving the house for quarantine walks, a scarf should keep you feeling warm and cute (I'm partial to a blanket scarf the size of my comforter but to each their own).
5. A fashion-forward mask
Sure, masks are the "accessory" nobody exactly predicted for 2020, but they're here to stay for a while, so we might as well make them as fun as possible, right? Add a chain to your favorite one or opt for a statement-making pattern or material and you'll never have to run back inside because you forgot yours again.
6. A beanie
Especially if you live in a colder climate, the limit of winter hats you can have simply does not exist; they're both functional and cute as all hell, and how many things can you say that about? Of course, we're partial to ones with poms, but we've rarely come across a beanie we'd say no to.
7. A cozy pair of slippers
Since much of the colder season is going to be spent indoors this year, your work-from-home uniform needs the ultimate cozy accessory: a pair of slippers. They'll bring you a little bit of cozy joy every single day.
8. A hair clip
You probably haven't worn a claw clip in the better half of the past 15 years, but they're back, and they're a lot chicer than you might remember. Let your face-framing pieces free and throw your hair up in one for a one-and-done hair look that can replace your messy bun.
9. Statement-making sunglasses
We all have a tried-and-true pair of sunnies; the one that never fails us and that we know looks good. But having a pair that make more of a statement can be a game-changer on days that you need something to spice up a go-to outfit.
10. A beret
Yes, all it took was Emily in Paris to be released for berets to immediately make their way onto the scene, but the French accessory just gives your outfit a bit more je ne sais quoi than an ordinary beanie does.