We call this time of year spooky season, and the French call it la rentrée (or the back-to-school season when grown-ups return to work from the summer holiday). No matter what you call it, fall fashion is undoubtedly in full force. French girls greet the colder weather like they do everything else: with au natural hair, an iconic lipstick, that signature je ne sais quoi, and a killer wardrobe.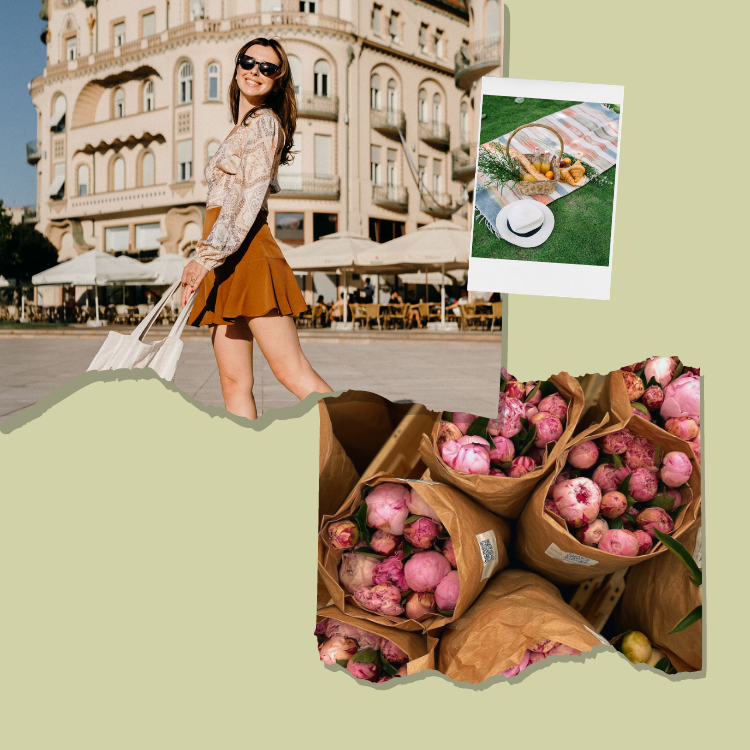 read this if you're in your saving era this summer
Ready to tackle fall like the French? From faux leather to that picture-perfect fit of jeans, here's what French girls will be wearing all season long.
1. Brown faux leather
There's something so effortlessly luxurious about the texture of leather, and French girls know it. This season, leather is taking over blazers, button-ups, and even trousers. However, your favorite style stars are replacing classic black with gorgeous brown shades for a trend that screams 2022.
2. Burnt orange
While all style stars flock to colors of the season like browns, beiges, and hunter green, French women are also loving deep orange hues in shades that mirror the in-season produce—squash, pumpkin, sweet potato, oui, oui! The rich shade pairs perfectly with denim and black accessories.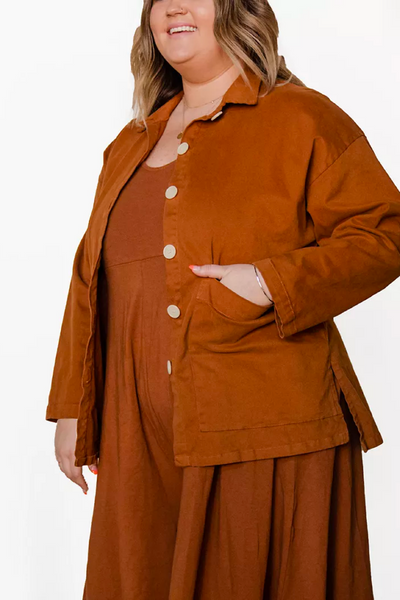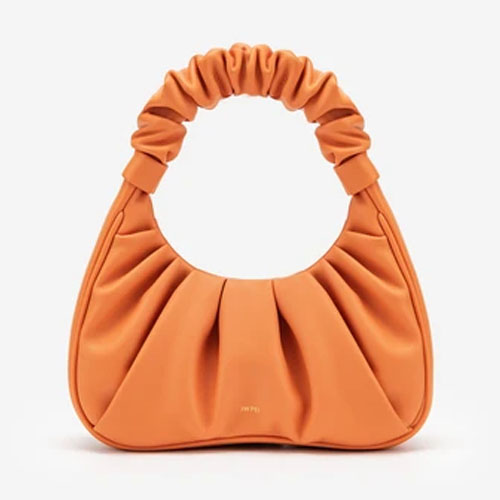 3. Straight-leg jeans
Straight jeans with a bit of a flared leg and relaxed fit are the Parisian go-to denim style. Baggier is better! And yes, they do work with even your most oversized knit sweater. Try tucking the front into the waist of the pants to balance the proportions.
4. Sleeveless sweaters
Not only are they the perfect comfy piece for staying at home all day, every day, but sleeveless turtleneck sweaters are ideal for layering under outerwear because they won't add bulk like chunky knit. Wear it with your comfiest trousers to look chic for work, or throw on a blazer for an OOTD that will keep you warm while staying sleek.
5. Puff-sleeve sweaters
As if we needed more reasons to wear the prettiest sweater style ever, the puff-sleeve knit sweater is a staple in the fall wardrobe of French girls and Parisian style stars alike. Wear it as a cardigan, or opt for a simple pullover sweater with way more je ne sais quoi than your average sweater.
6. Red plaid
No, plaid is not just for Gwen Stefani in her "No Doubt" days. It can also be incredibly timeless and effortless when done in structured, feminine pieces like a tailored blazer. Make the trend more Blair Waldorf than '90s punk by pairing it with feminine accessories like a quilted purse and pointed-toe shoes.
7. Shearling coats
Yes, shearling is so cool that it's always one of the most popular coats of the season in both our Instagram feeds and in France. Maybe it's because it looks much more modern than faux fur, or perhaps because it's so freaking cozy. You can find us rocking shearling coats until spring. Pair it with feminine ruffles and lace à la French it-girl, Jeanne Damas.
8. Lace-up booties
Beyond this season's resurgence of classic ballet flats—which the French never gave up on—is an edgier version of your classic booties. Lace-up booties are not only functional and comfortable but pair perfectly with fall dresses and tights. After all, the French girl's signature style is effortless, so an edgy pair of booties make a dressed-up outfit a little less structured.
9. Mini skirts
Because sometimes a mini skirt is more feminine and comfortable than a pair of jeans or trousers, French girls bring their shortest styles into fall with knee-high boots and an oversized cozy knit sweater tucked in at the waist.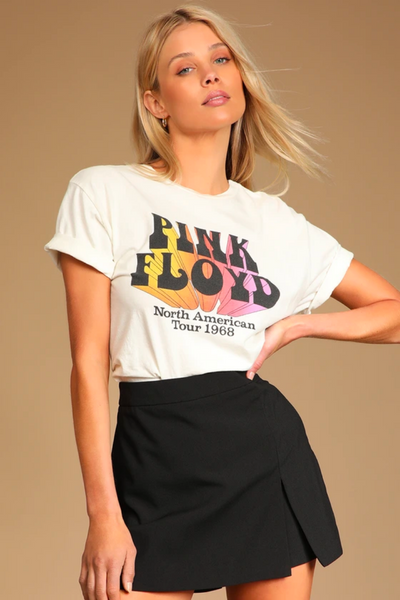 10. Trench coats
Ah, the trench coat: as essential to French girl style as stripes and classic white tees. The lightweight (but warm) outerwear can be worn from the first day of fall until the last day of spring, making it the perfect investment piece and the simplest way to get your Parisian-girl style on. Pair with light-wash denim in a relaxed fit and leave your hair in an effortless, "I woke up like this" style.