Here's something to know about me: I honestly love to take care of my skin. Although some people in my life feel as though the number of things I do is too high or that skincare products are a waste of money, since I've invested the time and energy into figuring out what my skin wants/needs (and done that), my skin has never looked better. It's not perfect — I've dealt with breakouts, acne scarring, skin discoloration, and the like — but figuring out that it needed way more moisture than it had ever (seriously, ever) gotten before was a total epiphany. Finding out that it's actually more sensitive than I knew was also a game-changer.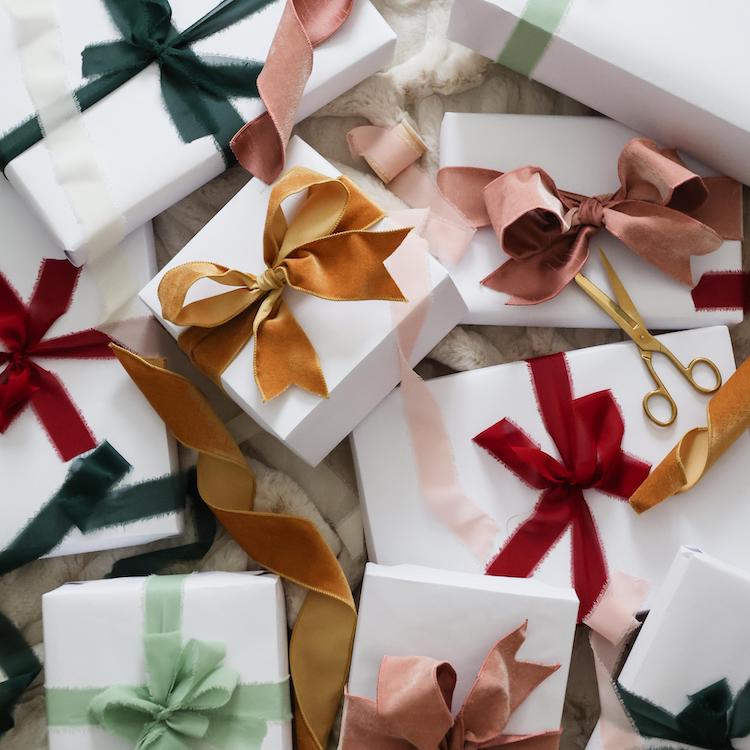 the perfect gifts for everyone—and we mean everyone—on your list
Since then, I've tried to be more strategic about the products that I use and when I use them. Needless to say, I've had to do a lot of trial and error to figure out what works and what doesn't. As I was experimenting, I found a blue tansy facial oil from Acure. That oil, plus the luxe-feeling biocellulose masks, pretty much sold me on the brand. I take the cleansing stick with me when I'm traveling, the under-eye gels de-puff and make it look like I'm way more rested than I am, and I'm basically obsessed with the Radically Rejuvenating mask.
So it's probably no surprise to anyone that when I came across the brand's Seriously Soothing Solid Serum, I was definitely going to give it a try. I wasn't really sure what solid serum even was, but I wanted to find out.
As it turns out, solid serum (or "pressed serum") is a form of condensed serum, according to MindBodyGreen. It's different than the more traditional liquid form because it's been mixed with either a wax or natural solid oils (like coconut) to make it solid. In the time that I've had the Acure solid serum, however, it's never hardened completely.
Depending on the pressed serum you choose, you might be able to replace your other liquid serums with a solid serum, according to Refinery29, but I personally haven't. I use this in addition to other products. I only use it at night (and not even every night), but the reason it's a game-changer goes beyond streamlining your skincare routine.
It's marketed as a three-in-one product, meaning that in addition to working as a facial serum, it also works well on your hands and body, and can act as a makeup remover. Last week, in a moment of desperation, I rubbed some on a bit of sunburn that I got at a weekend Cubs game. The next morning, it was noticeably less red and looked much better (though it's hard to know if it was the serum, or something else). It's turned into my go-to product for any skin ailments and anything that would benefit from a hit of hydration (not to mention some blue tansy or black currant — this serum seriously smells so good).
It's basically my skincare secret weapon and it could be yours too (you know, if you try it out). Although everyone's skincare needs vary and what works well for one person won't necessarily work at all for someone else, this is one of those things that might be able to do you some serious good even if you don't want to slather it all over your face as a serum.