Combine nutrition know-how, a killer blog, a business-savvy mind, and a whole lot of hustle and you have the recipe for Alexis Joseph: registered dietitian, restaurant co-owner, and founder of Hummusapien. After a life-changing trip to Israel during her college years, Alexis realized that nutrition would be the avenue through which she would express her passions for writing, food, and helping people.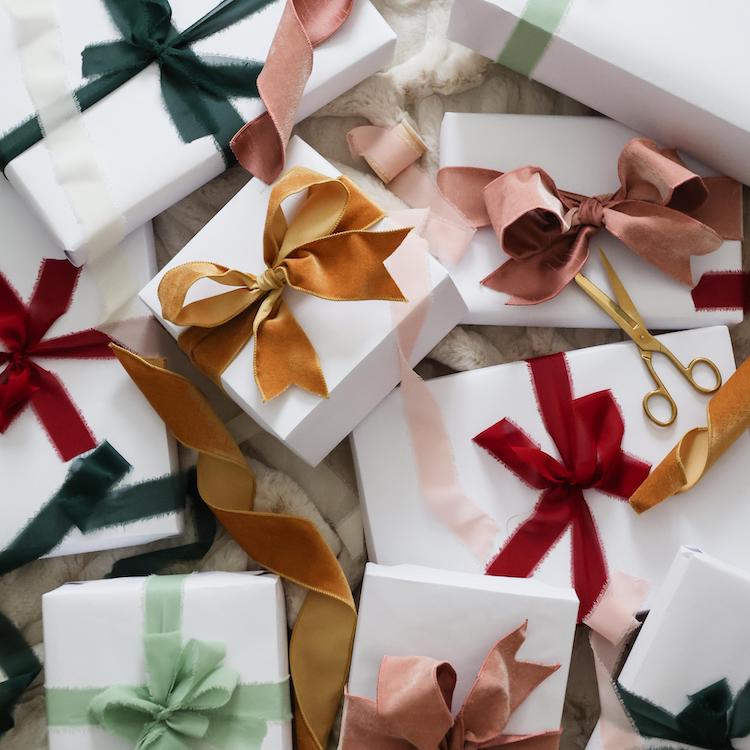 the perfect gifts for everyone—and we mean everyone—on your list
Alexis wants you to "fall in love with food in a way that feels good," and she creates joy in the wellness space while doing it. When she saw negativity and restriction in the food blogger world, Alexis took a different approach: using her expertise to promote intuitive eating. Oh yeah, and she did all this while opening two restaurants. We got the chance to dig deep into her experiences, and we can't wait to share how she brings peace and understanding to the (literal) table.
Name: Alexis Joseph, MS, RD, LDN, Managing Partner of Alchemy Brands, Founder of Hummusapien.com
Age: 29
Location: Columbus, OH
Education: BS in Dietetics from Ohio State University, MS in Clinical Nutrition from Ohio State University
What was your first job, and how did you land it?
I've been working since 7th grade — babysitting, camp counselor, you name it. I was born a hustler! My first true career was actually Alchemy, which we opened right after I finished grad school in October of 2014.
Did you always know you wanted to be in the food/nutrition industry? What early experiences led you to that path?
Nope! Growing up, writing was my first love (my grandfather was a professional writer) and food was a close second. I didn't fall for nutrition until the middle of college. I was studying business before I made the switch to dietetics after a life-changing trip to Israel. That experience is what first ignited my interest in plant-based nutrition. I've always known three things: that I loved to write, that I wanted to help people, and that I wanted to make an impact doing both those things through the lens of food. My interest in nutrition came last, but it brought my passions together as one, resulting in me writing my first blog post for Hummusapien in August of 2011.
I knew I wanted to reach the masses in an approachable, witty, informative, and educational way. I wanted people to fall in love with food in a way that felt good. My philosophy has changed along my journey, but that was a landmark experience.
My desire to help people in my career began with the mantra of reversing chronic disease via plant-based nutrition. I was enthralled with the research surrounding this paradigm and it's what fueled everything I did to grow Hummusapien. I thought if I could teach people to make delish food with personality that happened to be wholesome, I could make everyone a little happier and less susceptible to chronic disease.
In 2016, I realized my passion for health was verging on an eating disorder. I confessed to the world that I, as a "healthy living blogger," was contributing to an epidemic that was systemically fostering orthorexia in an online space that desperately needed less perfection and more vulnerability.
From then on, I changed the course of Hummusapien from a clean eating, health-or-nothing focus to the more gentle and balanced intuitive eating approach. My goal was to use my experience with blogging and social media as fuel to inspire other women to cultivate a more nourishing, gentle, and freeing relationship with food. I want to be a resource to empower women so they wouldn't make the same mistake I did.
I still believe strongly in the power of plants, but I know now that there's a very fine line between being healthy and being unhealthily obsessed with health in a way that limits all other facets of life.
Whether I'm developing a new restaurant concept, working with a brand on a blog partnership, or helping an individual nutrition coaching client work on her relationship with food, my hope is that I can bring a bit more joy back to the table.
You run two different businesses with your blog, restaurants, and consulting as a dietitian. Walk us through their development — which came first and how do they intertwine?
I co-own Alchemy Brands with A&R Creative, a restaurant group with several food concepts around the city. We have two locations, Alchemy Cafe which opened in 2014, and Alchemy Kitchen which opened in 2018. We have a third location slated for next year as well as another food project that's still under wraps!
We define Alchemy as a modern, all-day café inspired by making wholesome food more accessible for all. We pride ourselves on innovative, approachable food made from scratch daily and sourced with integrity. Every location is different based on the neighborhood it's in and the people it serves.
In addition to overseeing operations, I also offer on-site nutrition counseling. I work primarily with women who struggle with disordered eating. Having been through orthorexia (the obsession with healthy eating) myself, there's nothing more rewarding than helping people find a more freeing, happy relationship with food so they can discover how to enjoy life again.
When I'm not knee-deep in the chaos of restaurant life, I'm working on my food blog, Hummusapien.com, which became a full-time job in 2016. The blogging business entails developing and marketing plant-forward recipes, creating blog and social content for like-minded food and lifestyle brands, writing topical nutrition articles, and more.
You seem to float seamlessly from one role to the next and have many specialties. How do you do it all?
Ha! It may look easy from the outside, but it's usually anything but seamless on my end. Just ask my fiancé! It sounds cheesy, but I'm really driven by what inspires me and the work I do matters a lot to me. That helps push me forward above all else. I try to stay really organized with my day so I can get what I need done to push the restaurants initiatives forward and also stay on top of blog content and deadlines. But I'm just like anyone else — I have many days where I feel unorganized and unproductive. We all get stagnant at times. Since I've had the blog since 2011 and Alchemy since 2014, I'm used to the balancing act. I've always been someone who thrived on productivity and I like the feeling of accomplishing tasks. I also work a lot. I work pretty much every weekend unless I'm traveling. I try to have a day each week where I stay away from my computer, but this was a sacrifice I knew I had to make in order to juggle two careers.
If you had to write a personal mission statement in three sentences or less, what would it be?
My goal in life is to inspire, educate, and empower people to find peace and understanding in the food and wellness space in order for this world to be a more meaningful and joyful place for us all. I aim to live by example and foster passion, humor, relationships, authenticity, trust, and creativity in my life.
Describe a typical day in the life of Alexis.
Every day is different! I typically wake up around 7am and run downstairs to make coffee. If I wake up earlier and have time, there's nothing I love more than writing in the quiet while I sip coffee. I also really enjoy walking outside with my fiancé in the nice weather, so sometimes we'll walk to the coffee shop before I get my day started.
Usually I do some computer work for my blog before eating breakfast sometime mid-morning. Lately my favorite breakfast has been mixing a bunch of different cereals, oats, berries, and walnuts together and eating it with almond milk. I also like oatmeal with berries and nut butter and pancakes if it's the weekend and I'm feeling ambitious. Jeff and I love going to brunch too, so we might grab a chocolate croissant from my favorite bakery or enjoy a warm blueberry muffin while we walk.
I start my workday for the restaurants around 9am and spend my time doing anything from working on menu ideas, marketing projects, financials, website redesign, emailing with distributors, meeting with management, sourcing a new product, and overseeing store operations. Sometimes I'll have nutrition counseling appointment as well. I may have a marketing or management meeting for the restaurants in the afternoon and work on big-picture projects.
I'll usually stop working around 6pm or 7ish and try to head to a workout class at the gym above Alchemy. I work out four to five times a week. Then I come home and pray we have leftover lasagna in the fridge. If not, I'll whip something up from my blog for dinner. After dinner, I'll hang on the couch with Jeff and do some blog work while we watch one of our shows (lately Madam Secretary, Big Little Lies, or Designated Survivor). We have dessert every night, like Trader Joe's chocolate-covered pretzels or a brownie. I head up to bed around 10:30 or 11pm.
Hummusapien is a full-time job (not to mention my creative outlet), so I put in ample time evenings and weekends to keep it alive and well.
To be honest, I think balance is a fairy-tale word. What's balanced to me might be wacky to someone else. I juggle a lot of tasks and wear many hats, but I love doing what I do. As long as I can keep feeling the heat of the fire that makes me feel alive from the inside out, I'll feel confident, happy, and fulfilled managing all that I do.
You talk a lot about intuitive eating on your blog and in your nutrition practice. What does this look like for a woman's day to day?
It looks like fueling yourself with what your body wants, when it wants it; eating when you're hungry and stopping when you're full. Not having a salad when you're craving a sandwich. Not fearing carbs. As a personal example, I used to drink the same smoothie every morning around the same time. I would wait till noon to eat lunch because that's what was accepted by society as "lunch time." My grocery cart was mostly produce and beans and never fun foods like chocolate covered pretzels. I'm now so much more relaxed and free around food. It took years of practice and cultivating a community, both in real life and online, that aligned with the values I wanted to live my life by.
Now I may eat lunch at 11am or 2pm. I don't base my life or my day around food. I can eat ice cream on a Tuesday without feeling like I need an excuse. I can enjoy a breakfast that's not a green smoothie without freaking out that it doesn't have vegetables. Life is about so much more than health and damn, does it feel good to live with that in mind!
Same with exercise. I honor my cravings. I love movement but if I feel super drained from work, I don't force myself to do 6am boot camp. I honor sleep. I do my best to actively manage stress. These things are just as important to one's nutrition as food is.
What advice would you give to women who struggle with food freedom? What are some actions to take to live it out?
I've learned first and foremost that health and happiness are defined differently for everyone. To me, having health and happiness mean feeling an inner sense of peace. It means cultivating a community that lives by the values I want to live by (find friends who don't live and breath diet culture!). It means moving my body in a way that serves and challenges me. It means enjoying a chocolate croissant in the sunshine. It means consuming nourishing food and drinks that feeds my body and soul, it means prioritizing relationships with family and friends, it means managing stress, and it means sleeping. It's kale and cookies and everything in between. And most of all, it evolves and grows as I do.
If you asked what health meant to pre-2016, I'd probably talk your ear off about antioxidants. Those are definitely important, but they're not everything. My work now has helped me create a fulfilling life that has room for error, that puts the people and experiences first that truly light me up inside.
My purpose is to empower others to lead a nourishing, joyful life. I've been on both ends of that spectrum, and I've found that my happy place is dancing somewhere in the middle, where I honor health but don't have to follow rules or make sacrifices in the name of following the perfect diet.
I am so grateful for the education I've had about health and food systems and I want to continue educating the public on what it means to have good, fair, wholesome food. I do believe that food is medicine, but it better be tasty too! You can believe with all your heart in the power of fruits and vegetables and exercise and still enjoy a warm croissant for breakfast. Health is not one or the other. It's inclusive. It's living in the gray. That's the beauty of food freedom. The farther I can spread that message like confetti, the better.
I transitioned Hummusapien from a clean-eating approach to intuitive eating in 2016 when I realized I was perpetuating orthorexia with my content and it all started with the post I Have Been Changed For Good. I then wrote How I Became The Eater I Want to Be and How Eating Intuitively Helped me Live More Intuitively. Also check out this podcast, What It's Really Like to Be a Healthy Living Blogger.
If you're struggling with a serious eating disorder, you'll need comprehensive medical care involving a team of an RD, doctor, and therapist. Click here to find a treatment center in your area.
If you're more struggling with disordered eating and don't need or have already received inpatient care from a medical team, my best advice would be to first read the books Intuitive Eating and Body Kindness. I'm also a big fan of The Fuck It Diet. Download the Food Psych Podcast.
For personalized treatment, I highly recommend finding a Certified Intuitive Eating Counselor in your area. My colleagues who offer virtual nutrition coaching services include Robyn, Rachael, Anne, Kara, and Kylie.
We live in a world of alarmist magazines and so-called "doctors" pushing us away from "bad" foods and towards extreme diets. How do you tune out the noise?
Indeed! We also live in a world where people take nutrition advice from wellness influencers on Instagram who are promoting disordered eating under a guise of health. Be confident that no one knows your body better than you do! Recognize the difference between thinness or fatness and health or longevity. Ask yourself what values matter most to you in life and if you're living in a way that's aligned with those values. You can absolutely live a freeing, joyful life full of salads and pizza and green beans and ice cream and everything in between. The good news is that major publications are now speaking out against pop wellness culture, diet culture, and fat phobia. It's definitely becoming more mainstream.
I'm mostly able to tune out the noise simply because I'm no longer obsessed with wellness. We hear what we want to hear. Now that what I'm having for breakfast isn't the highlight of my day, sensationalized headlines making nutrition claims no longer interest me. Diet culture is so pervasive and obvious to me now. It's like not realizing Jeeps are everywhere until you own a Jeep. I also consciously surround myself with good humans and mostly people who don't bond over dieting, weight loss, or cheat meals. And I don't harbor negative feelings toward the people who are still victims of diet culture as they're dealing with an issue that's systemic. I try to change the pace of the conversation and celebrate things beyond physical appearance whenever I can.
How did you land on the names for your blog and restaurant?
A lovely girl I used to nanny for in college, Sanna, actually thought of the name Hummusapien! She's a genius. As far as Alchemy, my partner thought of that one. Alchemy is the medieval science of transforming metals into gold. There's a huge emphasis on education, and it really spoke to us.
Your Masters is in Clinical Nutrition — not business. How did you learn the skills you need to run your multiple businesses?
I like to think that I've always been business-savvy. I dealt with financial obstacles at an early age that motivated me to be wise with money and business. I was financially independent and had no choice but to be successful.
Following the completion of my undergrad in dietetics, I chose to do a combined MSDI program, which was a Master of Science and dietetic internship. There wasn't another option for the Masters. If I had a choice of program, I would've 100 percent chosen an MBA versus an MS.
I learned everything I know about restaurant operations on the fly working in the business. With my blog, I googled everything. Blogging wasn't as popular when I started Hummusapien in 2011. I didn't make an income from my blog for years and I learned what I know by networking with other bloggers and dietitians and googling EVERYTHING. I think a lot of people expect instant information these days, but building a business isn't a quick fix! There is no substitute for good old hard work. And that's what owning a business is.
What's the best piece of business advice you ever received?
Get what you want, don't want what you get.
When was the moment you knew Hummusapien was a success? What about Alchemy?
I wouldn't say there was an exact moment in time that defined success for either business. Success for me means we're making a difference, bettering the communities we're in, and operating a profitable business model. Now that we're years in, I'm proud to say that we've achieved those three goals. But it's a constant work in progress for both businesses to continue to stay relevant, find new business streams, and reinvent ourselves.
What's next for Hummusapien? And for Alchemy?
Good question! For me personally, marriage and a family. I can't wait to have kids! For Hummusapien, I've got a brand new website debuting soon that is long overdue so I'm super excited about that. For Alchemy, we're opening a third location next year and have an exciting new approachable food concept releasing here soon.
What advice would you give to your younger self?
Work hard to maintain meaningful relationships. Learn about SEO sooner. Stay true to yourself.
Alexis Joseph is The Everygirl…
Coffee order?
Lately, iced almond milk latte.
Favorite recipe from Hummusapien?
That's like asking for my favorite child! I'd say my lasagna for savory and this chocolate chunk banana bread for sweet.
Favorite trip you've taken?
I went to Europe with my best friends from high school the summer after we graduated college. We traveled through Italy, Ireland, Croatia, and Spain. The trip of a lifetime!
Pump-up song?
Go Your Own Way by Fleetwood Mac and Line of Sight by Odesza.

You can only have one dessert for the rest of your life — what is it?
Molten lava cake with sea salt and vanilla ice cream.
If you could have lunch with any woman, who would it be and why?
Ellen DeGeneres. She's hilarious, follows her heart, and makes the world a better, happier place.