"I'm dreaming of a white Christmas…" It's no doubt everyone knows the words to this classic holiday tune. But what if you live in an area of the country where a white Christmas isn't likely?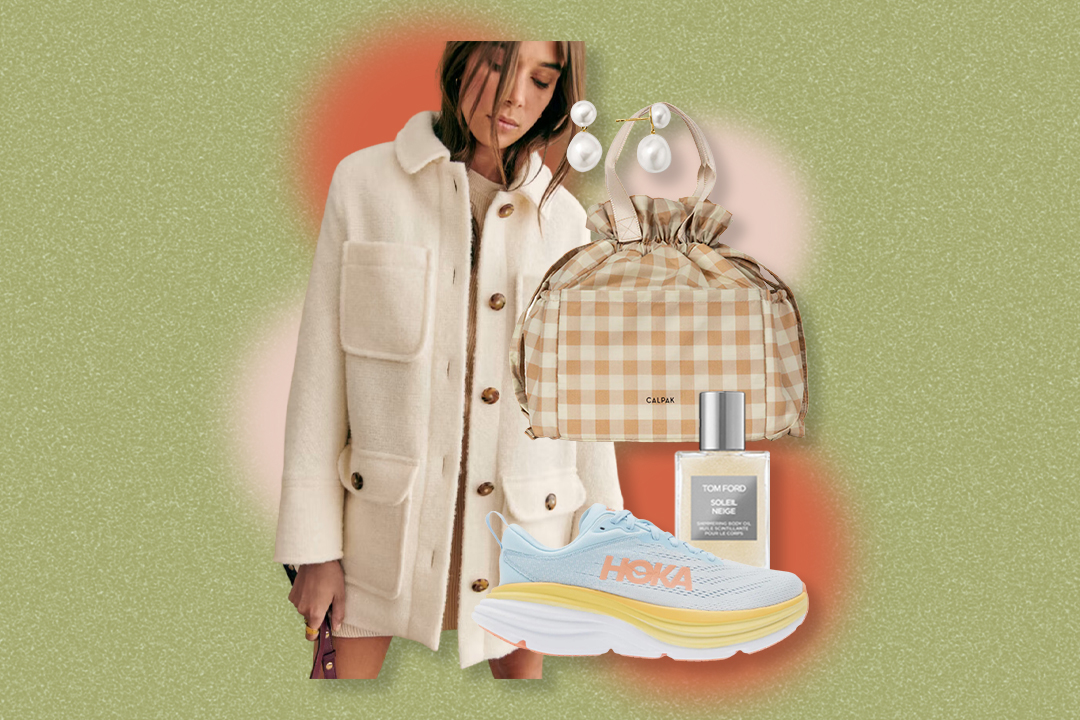 Texas-based, award winning event planner Marcy Cook of Stems of Dallas designed a fabulous outdoor Christmas soiree–a difficult scene to imagine for most anyone north of the Mason-Dixon line. But just because outside temperatures might be above sixty and fluffy snow is a pipe dream, it doesn't mean you lose out on the holiday spirit and decor. In fact, you can get downright festive when you are able to celebrate in style while enjoying the warm weather.
The Menu:
It's breakfast for dinner time! Serve up scrambled eggs, sausage and bacon, and traditional southern buttermilk biscuits (recipe below). Some other possiblities for dishes include french toast, chicken and waffles, and fresh fruit.
Buttermilk Biscuits (adapted from Epicurious)
Ingredients:
3 cups all purpose flour
2 tablespoons sugar
4 teaspoons baking powder
1 teaspoon salt
1 teaspoon baking soda
3/4 cup (1 1/2sticks) chilled unsalted butter, cut into 1/4-inch pieces
1 cup buttermilk
Directions:
Preheat oven to 425°F. Whisk flour, sugar, baking powder, salt and baking soda in large bowl to blend. Using fingertips, rub 3/4 cup chilled butter into dry ingredients until mixture resembles coarse meal. Add buttermilk and stir until evenly moistened. Using 1/4 cup dough for each biscuit, drop biscuits onto baking sheet, spacing 2 inches apart. Bake until biscuits are golden brown on top, about 15 minutes. Cool slightly. Serve warm.
The Drinks:
Hosting a Dinner party that starts at 5:00pm means you must satisfy the cocktail hour needs. Have a good selection of libations. Mimosas with fresh squeezed orange juice or grapefruit juice, yummy eggnog, warm hot cocoa spiked with a little Irish Baileys or bloody Marys are all great options for a breakfast for dinner theme.
The Tabletop:
Getting to celebrate the holidays, outside, on a rooftop patio is something not many of us can do. But in the South, things don't usually start to get chilly till after the New Year. So, in true Dallasite fashion, we decided to pull some of our favorite pieces from the Timothy Youlton storeroom to create a warm, well worn table setting, on a stunning Downtown rooftop at 400 N. Ervay.
Our favorite chair from the storeroom was a wide striped red arm chair. Combined with the deep evergreen crushed velvet, it made for the perfect Christmas duo. One of our favorite parts of creating a table scape, (especially one that feels like we're in our very own home) is pulling elements from our everyday lives. Very little of what you see included in the design was purchased. But, here's a guide to find a few of our favorite finds!
A shopping list to recreate the look:
Table, Bench, Chairs from Timothy Youlton
Winters Eve Dinner Plate, $20 from Anthropologie
Maple Syrup, $23.94 for a set of six from World Market
Helianthus Glasses, $8 from Anthropologie
Russet Measuring Cups, $28 from Anthropologie
The Flowers:
Call your local florist and they'll be able to order you a collection of these items from their growers! Most florists are happy to order base floral for you to purchase and design on your own. These are also perfect blooms that you can easily find during the Christmas season. For floral, we chose traditional deep burgundy, reds and evergreens with a sweet southern pop of king protea and soft champagne garden roses. For the complete list of florals used in the arrangements, see the list below.
Burgundy peony
Blush King protea
Deep cranberry Celosia
Burgundy Dahlia
Juliet David Austen English garden roses
Blue thistle
Cedar + Fir Christmas greens
Seeded eucalyptus
White Ranunculus
Red Piano garden roses
Quicksand champagne rose
Games:
In order to keep your guests entertained while you are playing hostess, pull out games like chinese checkers and dominos.