We know how special your birthday is, so we're sharing a monthly run-down of everything you should wear, read, watch, and do to celebrate your big day. Tune in every month as we share a guide to having the best birthday month, all according to your zodiac sign.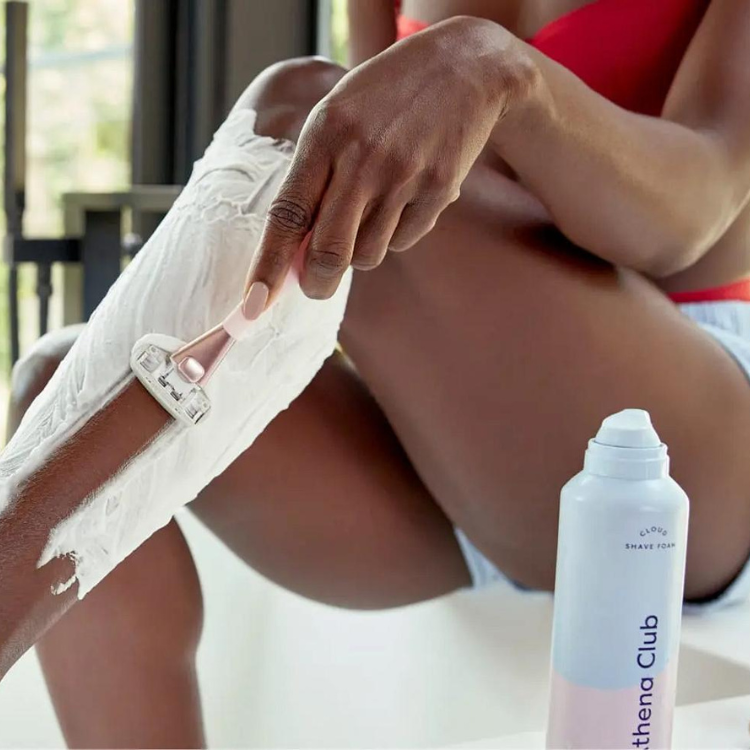 "This razor gave me the silkiest, smoothest shave I've ever had! I never get any cuts or scrapes, even on those hard-to-shave places."
Anyone who shares a sign with Harry Styles is bound to be a star; we don't make the rules. Aquarians are the free-spirit, eccentric lovers of the Zodiac that we can't get enough of. They love to have a good time and absolutely deserve it during their birthday month. Can't choose how to celebrate this year? We have some ideas.
What to Read
A.R. Torre
Aquarians will love this spicy thriller about a mysterious cam-girl, a self-proclaimed sociopath who fears that if she leaves her home, she'll become a killer.
Andy Weir
For the lover of science, mystery, and looking very cool when someone asks what you're reading (ahem, all Aquarians), this story is about a man who's sent to space to save the world—but he doesn't know it.
Elena Armas
This rom-com about a woman who agrees to fake date her coworker and bring him to her sister's wedding in Spain will take you to a whole new world while you're reading (one filled with steam, banter, and so much loooove—an air sign like Aquarius' dream). Plus, the Spain vibes will make you feel like jetting off on a vacation ASAP, so Aquarians, time to grab your BFFs and check the flights.
What to Watch
1. Abbott Elementary
What it's all about: A group of passionate, dedicated teachers at a Philidelphia public school will do anything to help their students succeed.
Why Aquarius will love it: full of laughs, something to talk about at happy hour, nostalgia vibes
Where to Watch: Hulu
2. Euphoria
What it's all about: Rue is a 17-year-old recovering drug addict fresh out of rehab trying to find herself, just like her complicated group of friends.
Why Aquarius will love it: a whole Pinterest board of makeup inspo, some of the best acting on television, lots of hip references
Where to Watch: HBO Max
3. The Lost Daughter
What it's all about: A woman's beach vacation is upended when she becomes obsessed with a young mother also on vacation.
Why Aquarius will love it: lots of big names, vacation vibes, slow-burn drama
Where to Watch: Netflix
What to Wear
Aquarians aren't afraid to take a little risk when it comes to fashion. Bold, fun combinations come naturally to them (like a blue sweater with these gorgeous lavender loafers!). No matter what, they'll always dress for themselves—never anyone else.
Day
jeans / sweater / loafers / necklace
Night
leather pants / leather pants (extended sizing) / bodysuit / pink heels / bag
Lounge
joggers / ribbed tank / slippers / glass
What to Do
1. Get takeout from somewhere new
We're just about entering junior year of a pandemic, so to avoid some of that fatigue, embrace all the best parts of spending more time at home. Throw it on back to the beginning of 2020 when ordering takeout felt exciting by ordering from somewhere new for a change. Put on a new movie and your coziest socks and revel in not knowing the next time you'll have to go outside.
2. Call up a long-distance friend
Although your free spirit might point to the opposite, Aquarians are inherently friendly and all about keeping their relationships strong. While you're raking in all those "HBD!" texts, use it as an excuse to have a few phone/FaceTime dates with people you don't get to see very often. Keeping in touch with your far-away friends will make you feel instantly rejuvenated (and loved, of course).
3. Make your doctors' appointments for the year
Aquarians are not a fan of authority, so "adulting" tasks tend to bore them. But once they finally get them done, they can kick their feet up and celebrate their birthday without any cares in the world. First on the list? Scheduling a year's worth of doctors' appointments in advance, like dental cleanings, skin checks, physicals, and vision tests.