We know how special your birthday is, so we're sharing a monthly run-down of everything you should wear, read, watch, and do to celebrate your big day. Tune in every month as we share a guide to having the best birthday month, all according to your zodiac sign.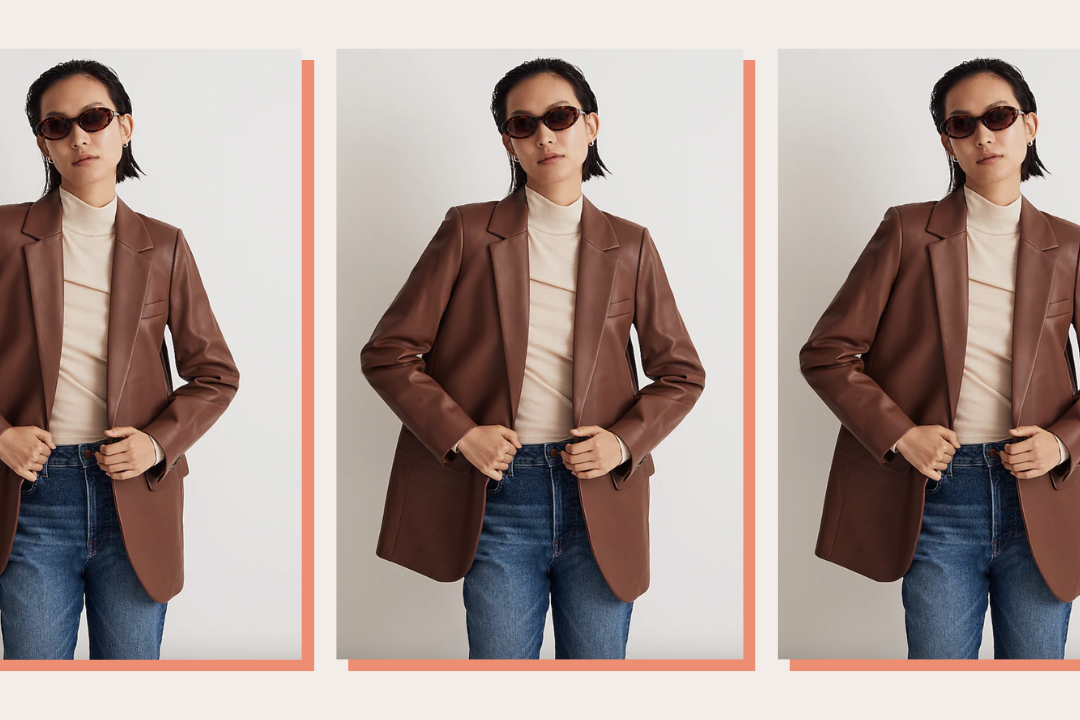 time for your fall wardrobe update!
Aries, the leader of the zodiac: It's finally your birthday. You've waited a year for this to roll around again, you ambitious, confident, bold Aries. We know it's cringe, but no sign embodies the "girlboss" mentality more than our Aries friends. They're passionate, hard-working, and love a challenge—so they'll likely be seen working their asses off and partying even harder this month. Ready to get the party started? Here's your guide:
What to Read
Christine Emba
The Washington Post columinist Christine Emba asks the question: Why are we all still accepting mediocre sexual experiences, even when they're consensual? She rethinks "good" sex as it relates to consent, and in doing so, she makes you question what kind of sex you should be looking for too. Aries, known vehemently for their fear of commitment, will find themselves relating to these concepts hard.
Taj McCoy
Lovers of steam, strong female leads, and tons of wit, Aries will fall head over heels for this rom-com following Savvy Sheldon. She's down-on-her-luck in love, home, and life, so she embarks on renovations—starting with a brutal breakup, a new kitchen, and her relationship with her plus-size body.
Lucy Foley
In this mystery, you'll question everyone and trust no one (the normal state of a skeptical Aries) as you decipher what happened to Ben after his sister travels to Paris to stay with him, only to find him missing. Every neighbor is a suspect, and they all know more than they're telling. Aries, do you think you can guess what happened? (I know you do)
What to Watch
1. The Dropout
What it's all about: You might have heard the story of Theranos' leader and scammer Elizabeth Holmes (who raised millions in support of technology that never actually worked), but this docuseries shows exactly how she gained it all and lost it.
Why Aries will love it: the willpower of waiting every week for a new episode, girlboss-turned-scammer main character, and a true story to sink their teeth into
Where to Watch: Hulu
2. Fresh
What it's all about: A woman meets what seems like the perfect guy at the grocery store after dozens of boring dating app dates—until she realizes he has some unusual tastes.
Why Aries will love it: very dark concept, an interesting (and relatable) take on online dating, and a new movie to share with all of your friends
Where to Watch: Hulu
3. Bel-Air
What it's all about: In this dramatic retelling of The Fresh Prince of Bel-Air, Will journeys from the streets of West Philadelphia to the gated community of Bel-Air and deals with navigating a society very different from what he's always known.
Why Aries will love it: characters we grew up with, a drama-filled take on a story we all know, and a first look at actors who are bound to take over the silver screen
Where to Watch: Peacock
What to Wear
You'll never catch an Aries without their favorite pieces, whether that's a go-to bag, their favorite funky sneakers, or a comfy pair of pants they live in. That said, you can always expect them to bring it in terms of style, never failing to put together loud prints, bright colors, and cool textures.
Day
button-down / tank / pants / bag / clogs
Night
dress / heels / bag / bracelet
Lounge
sweatshirt / sports bra / bike shorts / sneakers
What to Do
1. Spring clean your home
Aries, although not unorganized like their fire sign counterparts, can always benefit from a tune-up on their space. What better time than your birthday to give your home a little sprucing? Before you get into redecorating, spring clean your space by going room to room to declutter, purge, and organize.
2. Schedule breaks in your workday
Aries might understand the importance of self-care, but they're also known for putting their work at the forefront and turning off their cues for when it's time to take a break. Invest in yourself by giving yourself scheduled time throughout the day to get outside and away from your computer, whether it's walking to pick up your lunch instead of delivery, grabbing a coffee from a local shop instead of making it at home, or meeting a friend for a walk.
3. Host your friends for brunch
Because Aries are natural leaders, they have a natural ability to entertain, so when was the last time you put those talents to use? Instead of heading out somewhere for brunch, invite friends over and host at your place. You can all come together to cook something or place an order for a nearby favorite restaurant and plate it as if it was your own. Don't forget the cocktails!