I went to high school during the mid-2000s when super straight hair was all the rage. But I have wavy hair that's very thick—to the point where hairstylists complain about it. So, I spent four years battling with my straightening iron. Just when I thought things could get worse, perfect curls became all the rage. (Picture any Bachelorette in recent years.) So, I completely gave up.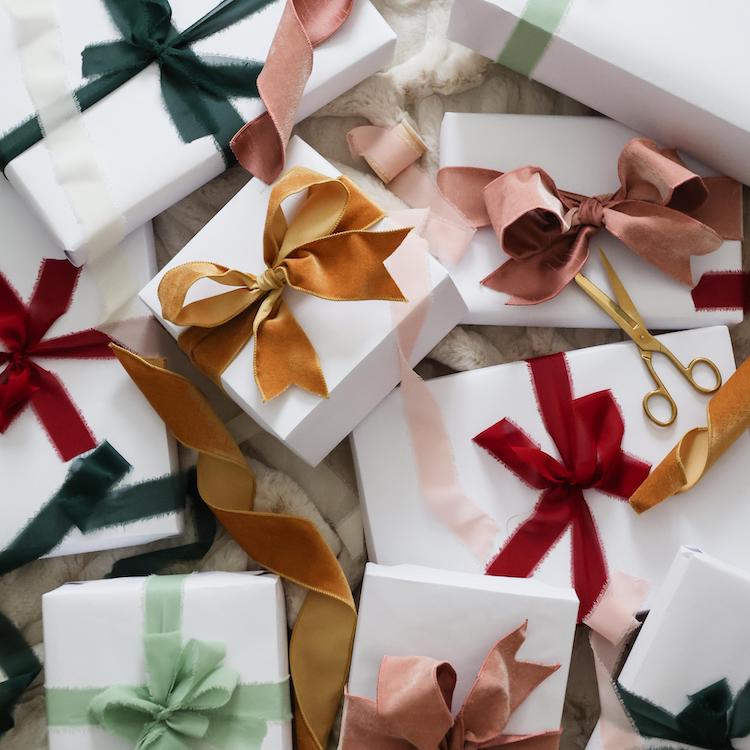 the perfect gifts for everyone—and we mean everyone—on your list
Once I accepted that I couldn't master trendy hairstyles, I decided to focus on what worked for me. I didn't want stick-straight hair. Instead, I wanted my natural texture to be a little smoother and frizz-free. And, of course, I wasn't going to set foot near a curling iron. So, where did that leave me? The bouncy, shiny '90s at-home blowout.
With a '90s-inspired blowout, there is no pressure to perfect a curl. There's also no need to get every piece of hair stick straight. Right after I learned how to style my hair this way, it started to trend on social media. So I talked to NYC-based hair stylist and bridal specialist Lauren Baxter. We discussed how to master the '90s blowout at home, so you can save on visits to the salon.
Step 1: Get the right base
The products you use to prepare your hair before blowing it out are an important step you can't skip, Baxter notes. I get a headstart in the shower by using the TO112 Mega Moisture Mask to make my hair look as healthy as possible. Extra moisture is a must-have for my frizzy hair. So, it's worth it for me to splurge on a good moisturizing mask to use on my styling days. Once I'm out of the shower, I absorb some moisture using a hair towel similar to this Crown Affair hair towel. Then, I use the TO112 Superior Blowout Mist to protect my hair and fight humidity.
Baxter also recommends using a great smoothing serum, such as the Luseta Argan Oil Hair Serum, to help moisturize and eliminate frizz. So, I recently added that serum to my routine. It helped me get that extra bit of shine and smoothness.
Step 2: Let your hair air dry first
Part of the reason I threw in the towel (see what I did there?) years ago when styling my hair was because of how long blow-drying my hair took. Of course, I had to blow dry it to get a smooth base to start painstakingly adding curls. This was a big mistake. Baxter helped me stop making this mistake which saved me literal hours of my life.
"Overdrying the hair is a huge mistake I often see," Baxter shared. "Blow dryers can get very hot, and if you keep going over the same pieces over and over you will risk breaking the hair." She went on to explain another big mistake she sees: drying the hair when it's still sopping wet. "It's important to rough dry the hair first," she noted, "Get a lot of the water out of the hair and when the hair is about 85%-90% dry, then go in with a round brush to smooth and give the hair the style you desire." I now wait until my hair is slightly damp after letting it air dry. Then, I start the drying and styling process. I get the same results as before, but with a lot less damage and time wasted.
Step 3: Use the right tools
I can manipulate a round brush and a blow dryer to get a smooth blowout. However, I find that can often make my hair look too straight. Anyone who spends any time watching hair tutorials on Instagram or TikTok knows there are two tools that beauty influencers turn to for '90s-inspired blowouts. Baxter agrees they're the secret to mastering this style at home.
"Blow drying your own hair can be challenging for many reasons," Baxter explained, "If you have very curly, coarse, and unruly hair, getting your hair to look shiny and smooth is a challenge in itself—especially if you have a hard time using a blow dryer and round brush. For fine, straight hair, blow drying the hair with volume is not always easy, and knowing which brush to use to achieve the look you want is tough."
According to Baxter, the best way to overcome these challenges is to use a tool designed to make blow-drying your hair easy. "Blow dryers like the Dyson Airwrap are great because they are a blow dryer and brush in one," Baxter explained. "The Dyson Airwrap also has curling attachments to give the hair body and movement as if you used a round brush to give the hair some curl. If the Dyson Airwrap is out of your budget, the REVLON One-Step Volumizer Original 1.0 Hair Dryer and Hot Air Brush is great as well. It is also great for curly, frizzy hair as it really helps to smooth the hair quickly."
If you want to use a more traditional brush and blowdryer approach, Baxter says to use a medium-size, boar-bristle round brush. "This brush will help put the right amount of tension on the hair to straighten it out while working with the heat of the dryer to get it to look smooth and shiny," Baxter said.
Step 4: Take the right approach
Whichever tools you decide to use, Baxter suggests sectioning the hair into three sections: bottom, middle, and top. Then divide each section in half, working on the left side and right side. According to Baxter, this approach will help you to be a little bit more thorough. I have a lot of thick hair, so I've found that if I don't section it while styling, I end up missing spots. This leaves my hair slightly damp and messy looking.
Step 5: Add finishing touches
Last but not least, to master that shiny straight-from-the-salon look, I add a light oil after styling my hair. I love Arkive Headcare's The Good Habit Hybrid Oil because it is super light. It doesn't weigh down my hair or make it look greasy. I take a small amount, start at my ends, and work my way up. That way, the least amount of product ends up near my scalp. This helps me get enough of a final smoothing effect without making it look like I didn't wash my hair—which would defeat the point of all my hard work.