Everyone's seen the Instagram and Pinterest pictures of women with gorgeous, long curled locks. You spend an hour (or more) in front of the mirror, twirling a scalding hot iron around your head, creating the perfect curls that will hopefully brush out to the messy waves of your dreams. Then, after all that time, your hair falls flat before you even walk into the restaurant and you're left wondering: why won't my hair hold curls? Womp womp.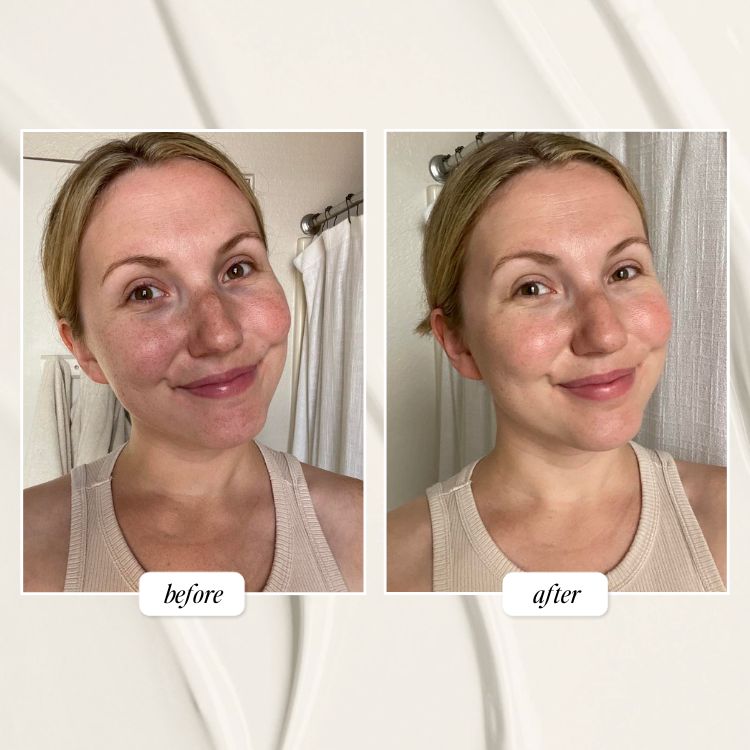 I've always had very fine hair that refuses to hold a curl. I did beauty pageants as a child (#nbd), and my grandma used to have to curl my hair and put it in sponge rollers for them to stay long enough to last the duration of the pageant. No one has time for that, but I also know that my lifeless curls need some revision stat.
So, why exactly does our hair lose shape so quickly? I went on a mission to figure out what I was doing wrong (self-awareness is key), and yeah, it was a lot. This is what I've learned from my mistakes!
You're not using the right tools
There's more to curling your hair than the old curling iron your mom gave you freshman year of high school for the homecoming dance. Upgrade your iron to something higher quality with ceramic plates that heat equally all the way through—this way your curls are the same size all the way through. A lot of people think that their irons need to get super hot to get the best curls. If you have very thick hair, you'll want a higher heat than someone with finer or thinner hair; however, you shouldn't need an iron with anything over 300 degrees, and make sure your iron is never set above 400 degrees.
Pay attention to the size of the barrel. Short hair would benefit from a thinner barrel because you can wrap your hair around the barrel more times and it forces you to use smaller sections. People often think you need a large wand to do tousled waves. I'm not telling you what to do, but using a smaller barrel will make the curls tighter from the start so they fall throughout the day.
Also, don't discriminate against curling irons! You can use a wand, an iron with a clip, or even a flat iron to create waves.
Shop some of our favorites:
You're not properly prepping your hair
The prep is almost as important as the actual work of curling your hair! One trick to getting your curls to last is using a product with hold before you put the iron on your hair. Whether it's a moose, a heat protectant, a hair spray, or a dry texture spray, your hair will already be prepared to hold onto the curl. I love dry texture spray instead of hair spray because it gives your hair some grit which allows it to stick to the iron rather than sliding off and adds a nice messy texture.
If you have the money and are trying to get curls for a big event, consider adding extensions! Not only does this add length and tons of volume, but it also adds a different hair texture to the mix. This gives your curl more bounce.
You're not sectioning your hair
If you have a lot of hair, you need to section. Not sectioning makes it easy to miss pieces, which makes your hair look flat even when it's not. Don't be afraid to go all-in with your sectioning.
Especially if you're using a small barrel, large sections of hair won't get the same amount of heat across the iron, so make sure your sections are no larger than an inch.
You're curling from the bottom to the top
When you curl from the bottom to the top, the bottom of your hair is getting most of the heat. This means your curls are the tightest at the bottom, which weighs down the hair closest to the scalp and makes the curls fall faster. This trick is especially important if you're using a curling iron with a clamp.
This technique also comes in handy if you're using a curling wand that tapers at the bottom. If the bottom of the barrel is thinner than the top, your ends are getting a tighter curl than the hair at the root. This creates a beautiful wave; however, it also tends to fall faster than a curling iron that is all the same size. You could opt to purchase a different curling iron or make do with what you have and place the entire section of hair onto the bottom of the barrel.
You aren't holding the curls in place
Curls aren't set until they cool, so while they're still hot, pin them to your head. You can use bobby pins or clips. If you really need them to stay, spray your hair while they're setting!
Your hair is too clean
Clean hair just doesn't have the grit and hold as hair with a little oil in it. Curls work best on second or even third-day hair. If you need to be clean, you can add dry shampoo to your hair before you curl to give it some texture and volume.
You're brushing out your curls
Of course, no one's walking out of the house in pageant curls; however, you don't need to use a brush to get the bounciness out of your curls! A brush pulls the curl down too much, whereas using a wide-tooth comb or just your fingers pulls them apart without overdoing it. I also recommend flipping your head over just after you finish curling and shaking the curls out at the root of your hair. Not only does this add serious volume, but it gives your curls some piecyness. My favorite trick for messy, undone curls!
Make sure to spray them with hairspray or dry texture spray before you brush them out so the hold stays.