There are two types of people in the world: those who appreciate and admire high-end beauty products and those who don't see the point in shelling out all that cash on something as "trivial" as beauty. While I fall on the former end of the spectrum, I absolutely understand both sides. I was once someone who would never spend over $15 on a facial cleanser, and truth be told, I still wince at the cash register every time I purchase my favorite high-end shampoo and conditioner.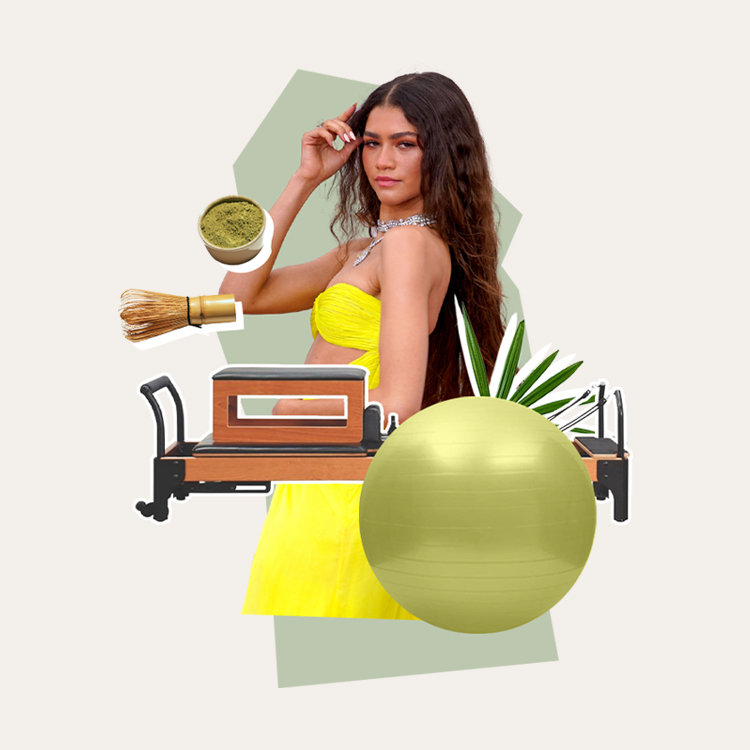 she's (kinda) just like us!
Luckily, we don't necessarily have to adhere to either side anymore. The beauty industry is booming (yes!! *happy dance*) with new product launches every single day and more brands than we can even imagine. On top of that, more people are becoming interested in the beauty industry, whether they're viewing makeup and hair as an art, they've finally been able to find products that work for them (thank you, Fenty Beauty!), or they're starting to see that it doesn't have to be a daily chore.
Obviously, I'm pretty beauty-obsessed, which has led me to spend my free time researching products and spending basically anything I have left over from my bills on testing things for myself. Through my extensive research (the Sephora and Ulta websites are basically engraved into my keyboard), I've found that these are the closest dupes out there for some of the best products in the game. So, whether you're keen on investing in your high-end staples or prefer to spend your coin elsewhere (or just like to try new products without breaking the bank — we get it!), these are my top recommendations.
Primer
SPLURGE
This smoothing primer took the beauty world by storm when it released last year. Tatcha has been a favorite skincare brand for many (their Dewy Skin Mist was popularized by Kim KW herself!), and their first makeup product doesn't disappoint. This primer makes your pores basically undetectable and makes your foundation look like its FaceTuned (in a good way!).
BUDGET
ELF is known for their low prices, but their products deliver just as well as high-end options out there. It glides onto the skin easily, filling in every pore in the process.
Face Oil
SPLURGE
This facial oil is supposed to reduce the appearance of fine lines, redness, and wrinkles, making it a staple in the skincare collections of so many people. I love this product because it contains zero essential oils (which can be irritating when applied topically), silicones, or fragrances. It's simply pure, high-quality Marula oil.
BUDGET
The Ordinary never disappoints, and this facial oil is no exception. When I first started using the Lactic Acid from TO, my skin was not handling the dryness well. I picked this up to help add a layer of moisture, and it made my skin look as good as new after one use.
Highlighter
SPLURGE
These Dior highlighters are no joke. First of all, imagine this sitting on your vanity. It's that little piece of luxury some of us just crave. The product inside is the real star of the show, though. These highlighters give the skin an insane amount of radiance without ever looking unnatural or cakey. They glide onto the skin and contain no glitter or heavy shimmers. It's just a blinding sheen that blends seamlessly into any foundation or other powder products you have underneath it.
BUDGET
I've discussed my love for this highlighter a few times, but I'll take any chance I have to talk about it again. They have a bunch of colors for all skin tones, the price is amazing, and the formula never looks powdery or chalky on the face. It looks like you're a glowing goddess from above, and I'm in love. If you're intrigued by the Dior highlighters but aren't sure if you can handle the price tag, these have similar shades (I love Precious Petals!) and almost the exact same texture. I find the Dior is just a little more glowy, but the difference is honestly minimal.
Lip Liner
SPLURGE
The Charlotte Tilbury Pillow Talk lip liner is basically an A-list celebrity on its own. The cult following around this lip liner is outrageous, but if you've tried it, you'll understand why. It's somehow the most perfect beige-pink shade that looks good on almost every skin tone. You can wear this liner under gloss or lipstick or as a lip color on its own, and it always looks good.
BUDGET
I'll be honest, this isn't technically a formula dupe. The CT liner has a creamy formula that glides onto the lips like buttah. However, this color is basically spot-on, and if you're not picky about liners, the formula is still great for wearing under gloss or other lip products! I own a bunch of shades of these liners, and they're awesome for the price.
Liquid Blush
SPLURGE
I'm known as a Glossier Girl™️ by many of my friends because I'm a sucker for their entire brand. I buy practically every product they come out with like it's a disease. One of my absolute favorites has always been the Cloud Paint. This unique cream/liquid blush formula never looks cakey on my skin, and I love that it doesn't emphasize any of the texture on my cheeks.
BUDGET
Flower Beauty has recently become my favorite brand at the drugstore because they're coming up with innovative and unique formulas. These cream blushes have a very similar shade range to the Glossier ones, but they have an even lighter, gel-like texture and look even more glowy on the skin.
Beauty Sponge
SPLURGE
The OG beauty blender sponge is honestly a part of makeup history. This product reimagined the sponges used by makeup artists and ultimately transformed the way everyday women apply their makeup. (I'm a makeup nerd, I'm so sorry.) Use for foundation, concealer, baking, cream blush and bronzer, contour — the possibilities are pretty much endless for this product.
BUDGET
There's the OG Beauty Blender, and then there's the OG dupe Beauty Blender! This Real Techniques sponge has the most similar texture and bounciness to the Beauty Blender, and it's less than half the price. I stock up on these every time they go on sale!
Hydrating Mask
SPLURGE
The Jet Lag Mask took over our Instagram feeds last summer, but the product inside is just as good as the packaging. Our entire team is obsessed with this product, whether as a hydrating wash-off mask, a sleeping mask, or as a really thick moisturizer.
BUDGET
This newly-released Lano mask has a similar texture for half the price of the Summer Fridays mask. While I can't deny the Summer Fridays is a pretty one to have in your skincare collection, this one definitely does the trick on a budget.
Exfoliating Mask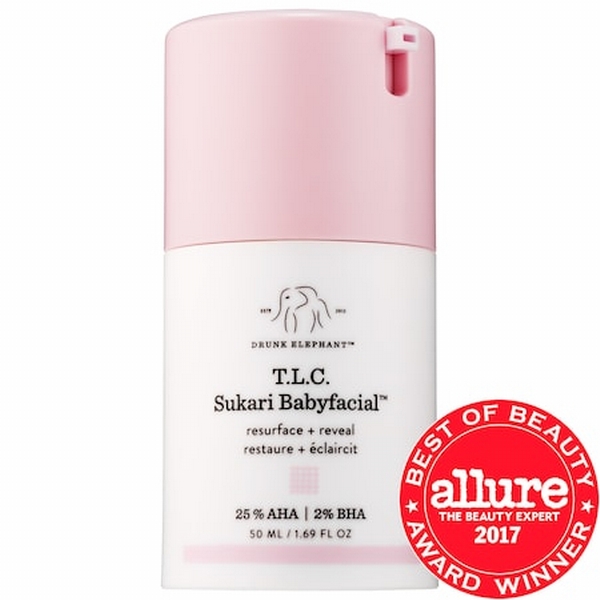 SPLURGE
This is another TEG favorite product. Both our editors and readers can't get enough of Drunk Elephant, and this is the perfect exfoliating mask. Use this once a week and your skin will look and feel better by morning.
BUDGET
While this isn't an exact ingredient dupe for the Babyfacial, it has the same exfoliating and softening effect on the skin. This mask is filled with AHAs and PHAs to exfoliate, and glycerin and jojoba oil to hydrate and soften the skin. Use this mask once or twice a week to help with acne, scarring, texture, fine lines, and more.
Setting Powder
SPLURGE
I'm a skeptic when it comes to setting powders. I have quite dry, textured skin, so I've never come across a powder that doesn't make me look like the Sahara desert. Well, until I tried this one. It has gold-tinted shimmers throughout that blend onto the skin, giving it a glow that never looks dry.
BUDGET
This is the same principle: it's a glowy setting powder that doesn't look dry or matte on the skin. I honestly prefer the budget product in this instance because the shimmer is less noticeable on the skin and blends in even easier. If you have dry under eyes, this is the perfect setting powder.
Dry Shampoo
SPLURGE
Finding a good dry shampoo can be a challenge sometimes, so when you find one that works, you usually stick with it. This one is a best-seller for a reason. It makes the scalp actually feel clean rather than just masking all the oil.
BUDGET
Because I use dry shampoo every other day, it's hard to justify a high price tag because I'm constantly repurchasing it. This is just as good as any high-end dry shampoo I've ever tried. It leaves my hair feeling fresh and clean, allowing me to go days between washes!
Brow Pencil
SPLURGE
I went nuts when this product first launched and swore off buying anything else for my brows for a while. I prefer a teardrop shape to fill in my sparse brows quickly, and this was just about the only one on the market that had both the perfect shade and formula for my eyebrows. If you've been using a regular eyebrow pencil forever and want to try something new, this product practically revived my brows from the dead when I first tried it.
BUDGET
Because brow products are another one of those that gets repurchased a lot, it's not a bad idea to have a drugstore option you love. This has the same teardrop shape and a very similar formula to the Benefit at a much lower price tag. The color selection isn't as vast as Benefit (who just expanded their shade range even more!), but I would definitely recommend if you can find a shade for you.
Concealer
SPLURGE
This is another cult classic makeup product. It's the perfect creamy, radiant (as the name would suggest!) concealer for covering up under eye circles, bags, or blemishes. It never gets cakey or dry, so it's a dependable choice for day-to-day wear and special occasions.
BUDGET
If you're looking for a concealer that is creamy, medium coverage, and budget-friendly, this is a great drugstore option. It has the same radiant, natural finish of the NARS and blends just as easily into the skin or into any foundations or BB creams you're wearing underneath.
Scalp Scrub
SPLURGE
Product build-up could be the reason your hair looks flat and weighed down. This scalp scrub removes all of that! It has peppermint, which is cooling and refreshing on the scalp; charcoal to remove build-up and oil from the scalp, as well as coconut oil to moisturize the hair.
BUDGET
This new scalp scrub has all those same ingredients we love in the Briogeo at a much affordable cost. It detoxifies and exfoliates the scalp while leaving the rest of the hair moisturized and soft. This product is also vegan and cruelty-free!
Mascara
SPLURGE
You can't go wrong with Better Than Sex mascara. No flakes, no smudges, no clumps — just a great mascara for every day wear!
BUDGET
This L'Oreal mascara is almost an exact dupe for the Too Faced. It gives the same fluttery looks to the lashes without any of the stuff we hate about mascara. I have started keeping one of these in my purse for touch-ups because the price is affordable enough to replace if it gets lost!