If your family knows you love beauty products, they've probably tried to gift it to you in the past. And while some end up being great (my aunt, God bless her soul, got me a giant set of Estee Lauder once, and while I used very little of the makeup, the skincare ended up being quite luxe and divine as a 20-year-old), they're often rife with products we won't use. Oh, she likes makeup? Buy her an eyeshadow palette—and make sure it's all very light neutral browns she can wear to work, because she certainly doesn't have five other palettes of neutral browns at home! Skincare lover? Fridge that won't fit anywhere in her tiny apartment bathroom it is! And of course, they're buying you yet another hair tool that will sit in the back of your drawer for eons.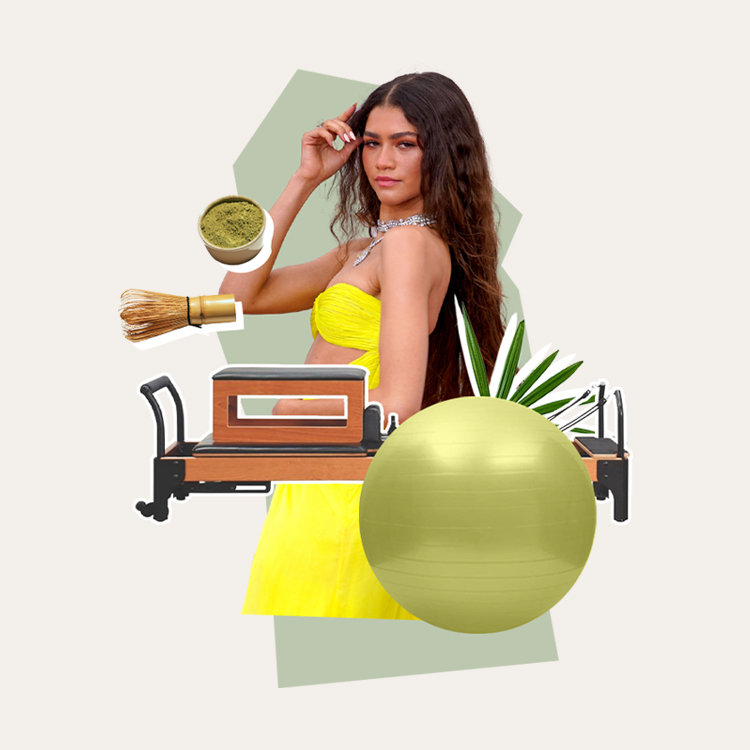 she's (kinda) just like us!
Don't get me wrong, I stand by that any gift is a great gift, especially one as thoughtful as makeup or haircare for someone you know loves those things. But we're in the business of giving the best gifts this year to show your friends and family a little extra love this holiday season, and I'll be damned if I don't show you just how many amazing beauty gifts exist out there. Just because your BFF, mom, brother, aunt, cousin-twice-removed, coworker, Secret Santa, or any other loved one loves beauty doesn't mean they're in for a lame gift. We found all the best gift sets, new items, unique products, and splurges they'll be beyond excited to open and will actually use for years to come. And if you're a beauty-lover, well then your wishlist just got a lot longer.
Under $25
Rae Wellness
A little extra hydration never hurt anyone, especially in the dead of winter. Instead of another cream or lotion, these actually improve your skin from the inside, making this a no-brainer gift for the skincare-loving people in your life.
Baby Tress at Nordstrom
Not only is this three-in-one edge styler effective, but it's a great addition to a bigger gift, a hair product, or a stocking stuffer. Available in six pretty colors, whoever you buy this for will love it.
Joanna Vargas
This book single-handedly got me to finally follow a skincare routine, but even as someone who knew a lot about beauty going in, I learned so much from Joanna's expertise. She's been a celebrity aesthetician for years and is known for treating the skin of some seriously A-List stars like Greta Gerwig, Julianne Moore, Jake Gyllenhaal, and more. Consider this a solid gift for the beauty amateurs and seasoned professionals alike.
LaPierre Cosmetics
We've done it: the perfect red nail polish for the season. You'll never wonder which color to paint your nails again.
Aquis
Gift extra healthy hair this season with this microfibre hair turban. Your hair is extra gentle when it's wet, so it's important to use a soft, microfibre to keep the moisture in rather than your typical bath towel. Plus, the microfibre pulls out the water faster, so your hair dries in a cinch.
Under $50
Under $100
Equilibria
Not only does this treatment oil look super luxe, it's filled with full-spectrum CBD, squalane oil, evening primrose oil, grapeseed oil, sweet almond oil, and more nourishing oils. I use this after moisturizer in my nighttime skincare routine when my skin is broken out to calm down inflammation and redness, and it works flawlessly; but the list of uses is endless. I've tried a lot of facial oils on the market, and this one has quickly made it to the tippy-top of my favorites.
Use code code theeverygirl for 20% off your first order!
Gisou
Gisou is *the* social media brand of 2020, so you've probably seen its gorgeous branding all over Instagram already. This luxe hair oil is up there in price, but the 590 five-star reviews on Sephora all say it's totally worth it. For a glamorous gift, opt for this.
Olaplex
It's no secret were huge Olaplex fans here. If you color your hair in any capacity, Olaplex is essential for keeping your hair healthy and strong. The Bond Smoother is my favorite product from the line (it's the best leave-in treatment I've ever tried and lasts forever), but we also can't forget the tried-and-true No. 3 Hair Perfector: the ultimate pre-shower treatment to lock in moisture and actually rebuild your hair from the inside out. And if you're trying both, you might as well try the set, which includes a travel-size conditioner and both the shampoo and conditioner in mini sizes to try.
Under $200
NuFace
You've heard us rave about the NuFACE countless times over the last year, and there was never a better time to get it than now. Beauty gadgets don't always feel like something you can easily purchase yourself, especially when they're a splurge. This makes it an ideal gift that someone won't see coming but will be thanking you for endlessly. Need one more reminder about what the NuFace is? It's a microcurrent facial toning device that emits electricity into the face (wild, right?) to help with evening skin tone, promoting collagen production, reducing wrinkles and fine lines, and my favorite: contouring the face. This is the #1 beauty product I've added to my life this year, and trust me: I've tried A LOT.
Slip
In the same vein as the Slip hair ties, their pillowcase and eye mask set are a beauty-lovers' dream. I was a naysayer for a while, but after trying the pillowcase recently, I'm officially a believer. It has noticeably impacted the health of my hair, and it's pretty comfortable to sleep on too! If you do your hair at night, this is a must because it hold your style even while you're tossing and turning. This is the splurge-y gift you cannot go wrong with—I don't know a single person who wouldn't swoon seeing this under their Christmas tree.