Even if it's still cold where you are, summer is just around the corner (believe it or not!). One of the best parts about summer (besides frozé and pool parties) is that fashion is just so easy. You don't have to think about what jacket to wear with which pants and how to go from work to drinks in a pantsuit — sundress, sandals, and you're good for any occasion, day or night. Since picking out an outfit is so easy, why not add in an extra fashionable element and wear the latest accessories trends? Below, we've compiled our favorite of-the-moment fashion trends that will elevate your cut-offs and t-shirt into so 2018.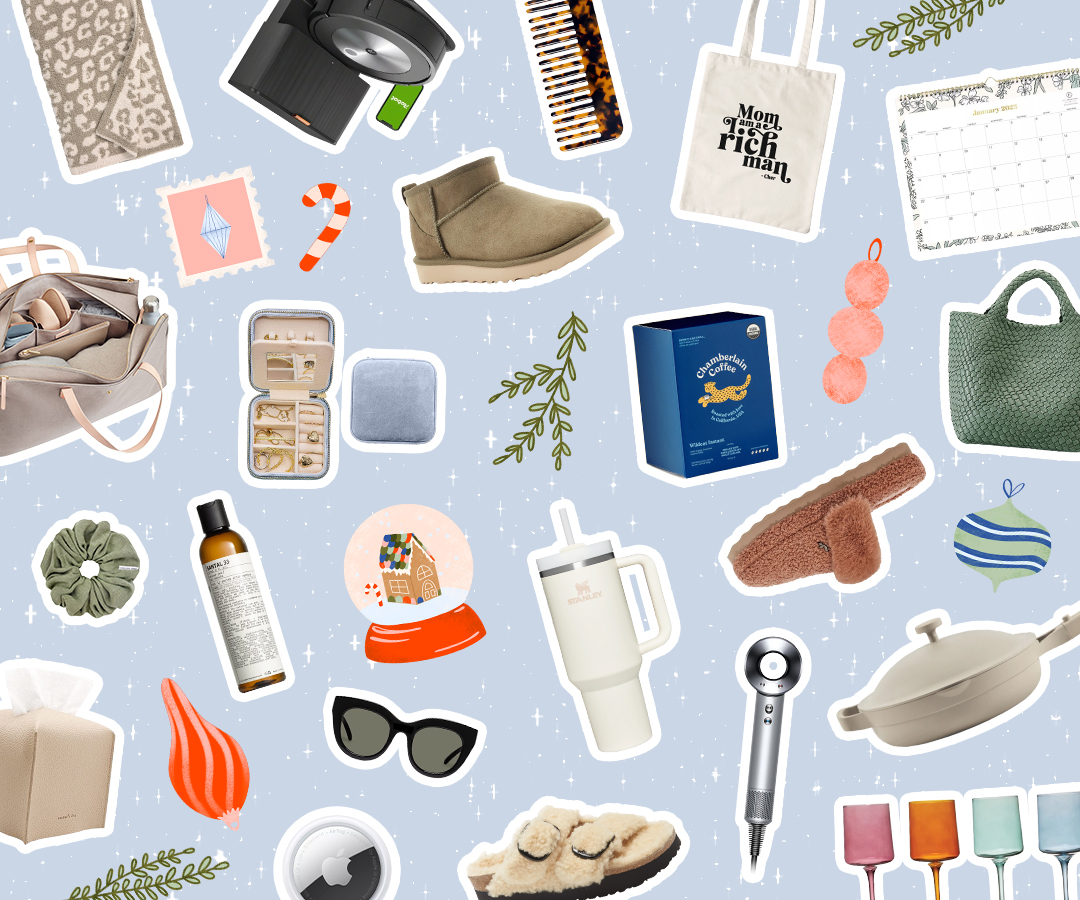 With hundreds of thoughtful gifts, you're sure to find something for everyone on your list!
1. Sculptural Earrings
Source: Baublebar
Dainty jewelry was having its moment in 2017, but in 2018, it's back to bold. However, the look is much more minimalistic and modern. Think geometric patterns in gold and silver.
2. Micro Sunglasses
Source: WhoWhatWear UK
Quite the contrast to the oversized, cover-your-whole-face, Olsen-twin-level sunglasses that have been in the spotlight for about twenty years. It seems like celebrities and fashion bloggers alike are over the oversized, and on to a much smaller and angular shape. These retro sunglasses, as unexpected as they are cool, are narrow with sharp lines, and can be seen on your favorite Instagram bloggers and Kardashians alike. Basically, the smaller and weirder, the cooler. But if you're not ready to go quite Matrix-level yet, find a pair like Gigi's that are not too small, and are more cat-eye retro than bug eye circles.
3. Belt Bags
Source: Knowing Tracy
What do you do when you want to wear a clutch, but want the freedom of having free hands? Enter: The belt bag. This one seems a little more out-there, but it's been all over the streets for every Spring Fashion Week this year, which means it's going to hit your favorite Instagram accounts before you know it. It's the ladylike cousin of the nerdy fanny pack, but is all the rage in 2018's fashion scene. To stay (far, far) away from the fanny pack vibe, opt for a black, structured purse with a chain or thin strap.
4. Low-Heeled Mules
Source: WhoWhatWear
Name a better go-to shoe than low-heeled mules, I dare you. They are effortlessly comfortable, incredibly chic, and can be worn with absolutely everything, from the fanciest occasions to the most casual. Trust me: this may be the latest summer trend for 2018, but the low-heeled mule is going to be sticking around your closet for a long, long time.
5. Flesh-Colored Sandals
Source: Trend 2 Wear
Instead of your usual white, black, or metallic sandals, try a pair that matches your skin tone — because it extremely lengthens the legs, but also looks chicer and more put-together without any effort at all. Isn't that what summer's about, after all?
6. Straw Purses
Source: Livvy Land
This stunning new accessory is going to be your best friend through everything from clam bakes and 4th of July barbecues to rooftop dinners and hanging at the beach. This material in a structured shape is so of-the-moment, and is perfect for summer weather. Let your fashionable straw purse take you from the pool to the farmers market to a barbecue, because all you should be worrying about in the summer is whether to order a mojito or margarita.
Which of these accessories would you add into your summer wardrobe? What are your favorite accessories trends for summer?