After a year's worth of articles, graphics, email newsletters, Instagram Stories, and hilarious memes, our editors get excited for a little time off at the end of December. We head into the new year bright-eyed and bushy-tailed, but that leaves a handful of tasks for the last weeks before break, and I've saved my favorite for last: sharing our team's best beauty products of 2021.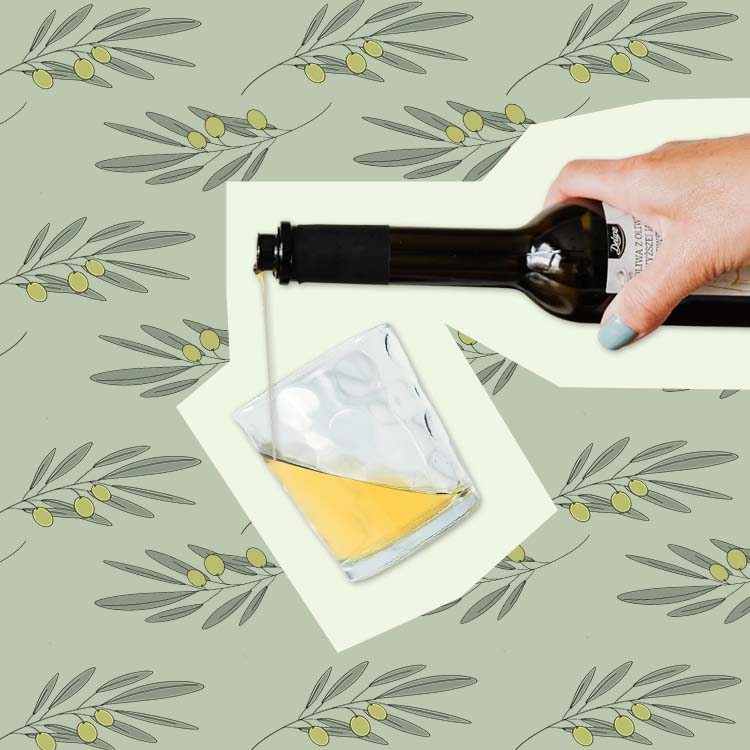 we love olive oil, but this seems a bit too far... or is it?
We tried and tested over a hundred products this past year—from zombie masks to eyelash serums to viral TikTok trends—and narrowed down our favorites to the absolute best: the ones we'd bring on vacation, the ones we'd give to our BFF, the ones we'd repurchase over and over again. They range from high-end splurges to drugstore finds, and we have favorites in every single category: hair, makeup, skin, and body. These products get The Everygirl HQ stamp of approval.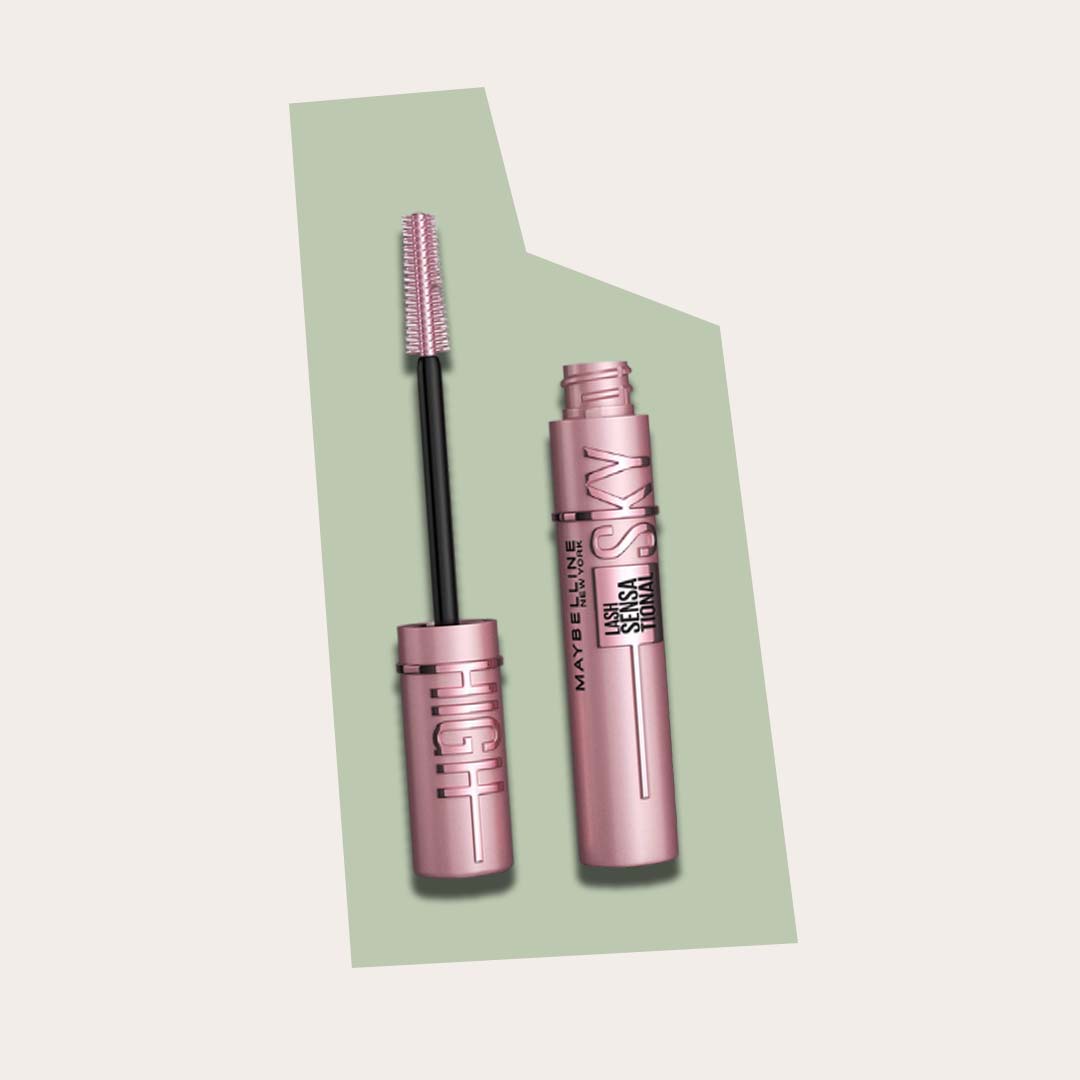 Maybelline
I have tried so many mascaras this year (and loved a lot of them), but this one just stands above the rest. It's one of the only ones that doesn't transfer any residue under my eyes, which is the #1 thing I struggle with when it comes to mascara. I also just really love the way it looks—it gives my lashes both volume and length, and it's not too clumpy.
Hyper Skin
One of the main things I love about this is the price point. Vitamin C can be so expensive, but I'm also a little bit weary of drugstore vitamin C products because I want to make sure what I'm using is really working. This product is still an investment, but it's more affordable than some other brands (and you can get it in a smaller size!). Plus, it really is one of the only things that has helped me with dark spots and acne scars from past breakouts, and it makes my skin feel bright and even.
Maybelline
This is the one lip gloss that all of my friends and I have been using this entire year—we're all obsessed, and it's so affordable (literally $6). I think it's a great dupe for Fenty Gloss Bomb in consistency and look, but it also has hyaluronic acid so it's plumping and moisturizing. If there's one lip product that is in whatever bag I have with me, it's this one. There are also tons of stunning colors, so I will definitely be purchasing more.
Biossance
I splurged on this stuff early in 2021, and even though I thought it'd be a bougie one-time purchase, I now consider it a staple that has absolutely transformed my skin. While it's a little pricier than other vitamin C serums, this is the only one that actually makes my complexion brighter and more radiant, which makes it 100% worth it in my book. Even with every-morning usage before I use my gua sha stone, the first bottle lasted me seven months, and the second will lead me far into 2022.
Naturally Drenched
It's safe to say this treatment brought my curls back to life. This pre-conditioner is perfect for your wash days and works to restore moisture and nutrients back into your hair. Not to mention, it smells like absolute heaven! If you're looking for a treatment to add to your hair care routine, let this treatment be it. I also love the sustainability element to this pre-conditioner. The bottles (which are gorgeous) are aluminum, and Naturally Drenched offers reusable pumps and trigger sprays, so we get more than one purpose out of the bottles!
Aceology
Giving myself a lymphatic massage every morning has been a game changer and the highlight to my beauty routine this year. These have been my saving grace for making my skin feel de-puffed and chiseled. The best feeling is taking these out of the refrigerator and giving myself a boost in circulation with a cold facial massage. It's also been super handy for easing my tension headaches and making me feel rejuvenated and soothed.
Paula's Choice
Everyone cleanses, but what about toning? It was a step that I started including in my skincare routine this year and it definitely transformed my skin for the better. After reading reviews online, I opted for the Paula's Choice toner (and I'm so glad I did). Within a couple days, my skin felt smoother and less oily. I'll definitely be taking this product with me into 2022.
Skinceuticals
If I were to choose one product and one product alone to use on my skin, this would be it. I know that's a big claim, but I stand by it. My skin is a tragic combination of extremely dry and scared. I have a long history of struggling with acne, and as a result, I now deal with a lot of texture and dryness issues. The Triple Lipid Restore tackles my three biggest struggles: acne scarring, dry skin, and skin tone. I know the price point is steep, but I like to view it as multiple products in one because it truly does help with so many of my main skin concerns.
Dr. Dennis Gross Skincare
I rely on a chemical exfoliant to get rid of dead skin and for the best glow, and this one is my new favorite. My skin was instantly brighter, smoother, and healthier after one use. I like to space them out instead of using them every day because they are a bit pricier and I still get great results. I also struggle with pore size, and this helps to significantly reduce that. They're also easy to travel with instead of bringing a bulky bottle. This is a game-changer to any skincare routine.
Tula Skincare
I've tried quite a few products over the years hoping they will make my eyes look a little less tired, and this eye balm is the first one to actually work. It is super hydrating and has a glow to it that makes my under-eye circles brighter. I love it as part of my skincare routine or to instantly brighten my dark under-eyes on days when I'm not wearing makeup.
Thrive Causemetics
If there's one makeup product I can't live without, it is this Triple Threat Color Stick from Thrive Cosmetics. It is gorgeous as a highlighter, blush, eye shadow, or lip color and could easily be a whole makeup look in one product. I love the color Joy—a shimmery warm gold color—but there are seven options to choose from to best match your skin tone. Bonus: It's 100% vegan and cruelty-free!
Kosas
So you know powders are a must-have for combatting shine and keeping foundation and concealer in its place, but most powders just look cakey or matte—except the Cloud Set Setting Powder. The fine powder minimizes shiny or oily areas and sets makeup for longer wear without smudging, but otherwise, you'd barely know you have it on. It's a super soft, sheer finish that keeps all the glow and doesn't look thick or cakey. As if that wasn't star-power-worthy enough, the brand is totally non-toxic and certified clean, so you have less of the damaging ingredients and more of the ingredients that will benefit your skin for a smoother complexion and minimal appearance of pores.
Makeup By Mario
This product was everywhere this year—and for a damn good reason. It is by far the easiest to use and most gorgeous contour product I have ever put on my face. It feels impossible to overdo, and in shades that aren't too warm or too cool, it ends up looking like your face is just naturally snatched, not like you're wearing makeup. The best part? While most products that have a brush on one end aren't great, the one this product has is amazing, which makes using it on the go super simple.
Olaplex
As far as hair masks, I'm convinced there is nothing better than this. It moisturizes noticeably without weighing it down, and my hair looks noticeably healthier and shinier.
L'ange
If you blow dry your hair, you absolutely need this product. It leaves your hair so silky smooth without it being greasy or heavy and protects your hair from heat at the same time. It has been an absolute miracle for me this year, and when I don't use it, I immediately see a difference (and not in a good way).