Do you have hyperpigmentation on parts of your complexion in the form of unwanted dots, splotches, or patches? If so, you are so not alone. As the sunny weather and heat ramps up, complaints of dark spots and melasma become even more prevalent. Plus, post-inflammatory marks on the skin that follow breakouts are troublesome year-round. The problem with unwanted pigmentation is that it is notoriously difficult to treat using over-the-counter skincare products. But all hope is not lost; it's just that your at-home regimen will require time, patience, and dedication.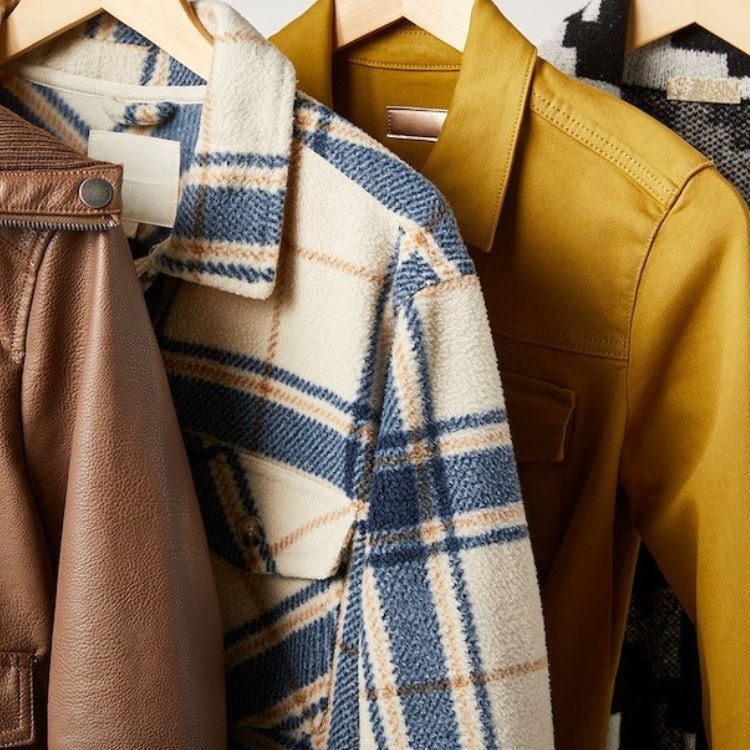 ...and it's wallet-friendly
What Is Hyperpigmentation?
There are various forms of hyperpigmentation and discoloration that can appear on the skin. For instance, freckles are ultra-cute forms of hyperpigmentation that tend to pop up with sun exposure. Dark spots can develop with age and from UV rays, while melasma forms splotchy, often symmetrical patches of pigmentation caused by hormones and exacerbated by heat and sun. Then there are the kinds of post-inflammatory marks that mark the skin following breakouts — like pimples and cystic acne. Post-inflammatory hyperpigmentation (PIH) refers to the dark marks that are left behind following breakouts, while post-inflammatory erythema (PIE) are the reddish or purplish forms of discoloration caused by inflammation and damage to the blood vessels.
What Causes Hyperpigmentation
There are various root causes of hyperpigmentation, but a few of the common threads that exacerbate these unwanted spots are UV-exposure and free radicals from pollution. In the cases of PIH, PIE, and melasma, inflammation is also a major source.
But their development begins with something called the melanin cycle, when the skin's melanocytes — the same parts of your skin cells that are responsible for your sun tan — are stimulated. "Melanin production is a multi-step process starting with a signal, usually UV rays, hormones, and free radicals," begins clean cosmetic chemist Krupa Koestline, founder of KKT Consultants. "Different active ingredients [are used to] inhibit different parts of the pathway. For example, sunscreen and antioxidants reduce the signaling to increase the transcription of tyrosinase gene."
In the case of post-inflammatory inflammation, your best line of defense will obviously be prevention — stopping those pesky breakouts before they happen — and keeping your hands off of them once they're there. The connection between inflammation and breakouts, as well as inflammation and melasma, also points to the fact that anti-inflammatory actives can be helpful in prevention, but also in doing some damage-control when it comes to PIH and PIE.
How to Treat Hyperpigmentation
If you seek treatment in-office, dermatologists can offer prescription-based creams, while board-certified dermatologist Josh Zeichner notices great results from oral tranexamic acid pills. But not everyone has time and access to a dermatologist. Though difficult, you can still help even out your skin tone from home using well-formulated serums and treatments. "The more ways you can incorporate different mechanisms to block the production of pigment, the more synergy is achieved [in a skincare serum]," explains board-certified dermatologist Ranella Hirsch, founder of Atolla, on what to seek in a serum. "[And] if you aren't wearing SPF, you are wasting your time."
The most popular antioxidant for brightening is vitamin C, but newcomers like the "master antioxidant" glutathione and the anti-inflammatory compound CBD have also been gaining attention of late. Other actives named by experts include retinoids and bakuchiol (which speed cell turnover), Niacin and Niacinamide, tranexamic acid, kojic acid, malic acid, and brightening peptides. Koestline shares one to look out for called Potassium Azeloyl Diglycinate, an Azelaic acid and Glycine product that trends have not caught onto yet. "Azelaic acid is also a tyrosinase inhibitor, and studies show that this molecule helps reduce dark spots," she explains.
The Best Serums for Hyperpigmentation
Best Budget Picks
Naturium
It is hard to beat the affordable brand Naturium when it comes to formulas featuring the up-to-date actives. This PIH-fighter includes tranexamic acid, encapsulated kojic acid, alpha arbutin, and acetyl glucosamine.
Topicals Faded
Dr. Hirsch likes this formula because it combines "multiple ingredients targeting different aspects of the pathway." Among them are the antioxidant centella asiatica, kojic acid, azelaic acid, tranexamic acid, and niacinamide.
Niod
Dr. Hirsch also recommends this lightweight serum combining diglucosyl gallic acid — said to be sixty times more potent than kojic acid — with brightening peptides, white shiitake ferment, and derivatives from the red evodia fruit which is used in Traditional Chinese Medicine.
Best for Nighttime Use
Facile Skin
Retinol, Niacinamide, and vitamin C join forces to help with discoloration, while aloe, hyaluronic acid, and panthenol soothe and moisturize the skin. All in all, this affordable serum helps to brighten the skin while providing anti-aging benefits to boot.
Jan Marini
Celebrity esthetician Candace Marino raves about the efficacy of this research-based retinol cream formula. The combination of nonapeptide-1, licorice root extract, alpha arbutin, a form of turmeric, concentrated green tea extract (i.e., EGCG), and more, is absolutely transformative when used consistently.
Best for Daytime Use
Auro Skincare
This hidden gem (pun intended) offers a combination of vitamin C and the ultra-potent antioxidant glutathione. The master antioxidant is delivered using the company's patented transdermal delivery method to brighten the complexion with a powerful cocktail of antioxidants.
DSL Laboratories
Because CBD is anti-inflammatory, it can be especially helpful for melasma, which is exacerbated by inflammation. While the tranexamic acid, kojic acid, and niacinamide all help to fade unwanted pigment, broad-spectrum cannabidiol provides antioxidant support.
Eadem
Encapsulated vitamin C and Niacinamide take on the bulk of the brightening, while amber algae also helps to fade and papaya and pineapple enzymes gently resurface the skin without irritation.
Best Treatments
Cyspera
Dermatologists have been raving about Cyspera as an alternative to prescription-strength creams. Its active ingredient, cysteamine, has proven itself to be a formidable dark-spot-fader when applied before the rest of your regimen (then rinsed off after fifteen minutes) over the course of four months. Tip: It is stinky but worth it.
Younique You•Ology
Vitamin C is notoriously unstable, but this formula stays fresh by keeping the 26% active freeze-dried. When ready to apply it, you activate the bead with a dropperful of the Niacinamide, Squalane, Holy Basil extract, and Centella Asiatica liquid serum and massage it into the face.
Isdinceuticals
Each resealable ampoule contains glycolic acid, licorice root extract, and the brand's pigment-correcting blend of niacinamide, 4-butylresorcinol, and hydroxyphenoxy propionic acid. Results are visible after four weeks, but best at twelve weeks.
Best Luxury Picks
Luzern Labs
Green beauty fans will go gaga for the new launch made from Alpine Swiss botanicals combined with cosmeceuticals. It lavishes the skin with plant-derived, fermented enzymes, Niacinamide, licorice root extract, vitamin C, and alpha arbutin.
Skinbetter
Celebrity esthetician Celeste Rodrigues recommends this powerhouse targeting skin discoloration. The formula includes diglucosyl gallic acid (see above), antioxidant hexylresorcinol, a brightening peptide, alpha arbutin, kakadu plum extract for vitamin C, and the amino acid, Arginine PCA.
Cle De Peau Beaute
While pricey, this luxury splurge reports to reduce the look of dark spots in just two weeks, making it the fastest serum on the list. The serum delivers the tyrosinase inhibitor 4MSK to target existing pigmentation, while their Sea Ferment Brightener helps to prevent new spots.