Skin experts consistently name sunscreen as the most important precaution you can take for skin health. While helping to protect and prevent skin cancer, it is also a way to protect the skin from aging forms of UV radiation. As much as you *think* you might want that glow, remember that even a tan is technically a burn. So while National Sunscreen Day may be May 27, for skin experts, every day is national sunscreen day—even on cloudy and overcast days.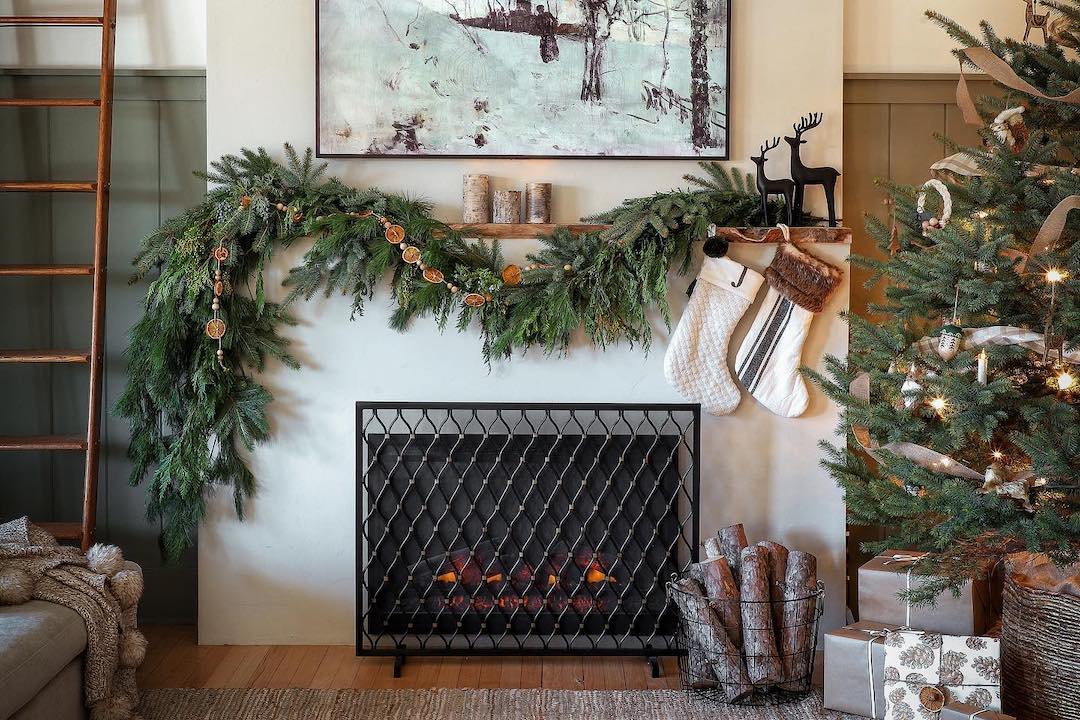 there's still time to deck your halls
"Sunscreen is important to wear everyday," confirmed board-certified dermatologist Dr. Hadley King. "It should also be reapplied every two hours and after swimming or sweating." Dr. King is very passionate about protecting the skin from the harmful effects of UV rays—including skin cancer, but also cosmetic concerns like premature aging and hyperpigmentation—that she recommends donning UPF-protective clothing, hats, and sunglasses. Because there are so many options to consider and questions to ask in selecting the right SPF for you, we broke it all down below.
Mineral vs. Chemical SPF
The two main types of sunblock are mineral (AKA physical) and chemical formulas, while hybrid formulations include both types. The bottom line is that most dermatologists prioritize finding a sunscreen you will wear consistently. That being said, there are some important distinctions between the two types.
First, mineral blockers (i.e. zinc oxide, titanium dioxide) work immediately—meaning that you can apply them and head straight outside—whereas chemical blockers (i.e. homosalate, avobenzone, octocrylene, etc.) require a 15-minute window to take effect. Mineral formulas are also praised for being photostable, which means that they remain effective when exposed to sunlight. The main concerns with mineral sunscreens comes down to their texture and cast. Some formulas leave behind an ashy sheen, which is especially noticeable on deeper skin tones, with a thicker consistency to the product. Chemical and hybrid formulas, on the other hand, absorb more like your typical moisturizer.
It should also be noted that certain chemical blockers are undergoing continued FDA testing before being designated GRASE, which stands for being "generally recognized as safe and effective." While this does not mean they have been deemed unsafe, certain chemical sunblocks were found to be absorbed into the bloodstream at levels higher than previously thought, so the FDA is requesting more information on long-term exposure before giving them the GRASE designation.
Reef-Safe Selections
Some chemical blockers have also been linked to adverse effects on the environment, with oxybenzone specifically harming coral reefs (this is why Hawaii banned sunscreens containing oxybenzone and octinoxate in 2018). As Dr. Ben Van Handel, a stem cell biologist at the University of Southern California and cofounder of Heraux, explained, "The researchers show that UV light converts oxybenzone into a toxic derivative, [requiring algae found within the coral colony to detoxify it]." He said that as the concentration of oxybenzone in the water increases, "the algae cannot keep up, and the coral die." So if you wear a chemical sunscreen, try to steer clear of oxybenzone. Keeping in mind that everything we rinse off ultimately ends up in the oceans, eco-friendly types also tend to select non-nano zinc, which refers to the particle size of the mineral, out of caution for effects on marine life.
Applying Your Sunscreen
Board-certified dermatologist and "dermfluencer" Dr. Sheila Farhang, who is also a skin cancer surgeon, offered three main tips for applying your sunscreen. First, she said to get your suncare advice from credentialed skin experts rather than, say, TikTokers or influencers. Second, she noted that certain supplements might help with sun protection, citing research about vitamin B3. Finally, when applying your chosen SPF, focus on commonly forgotten areas where skin cancer can pop up: the scalp, ears, lips, and face, which are easy to remember with the acronym, "S.E.L.F." Another word of warning from experts is that trendy powder formulas are best for touching up your protection throughout the day but not for using as your first line of defense.
Choosing Your Sunscreen
This is a lot of information to digest, and the beauty industry is literally packed with sunscreen options for all skin tones, lifestyles, and preferences. So Dr. King broke it down: "I recommend physical sunscreens (i.e. zinc oxide, titanium dioxide) because they block a wide range of UV wavelengths and they are photostable," she said. "There are also fewer concerns about their potential adverse effects both to the body and the environment." She assured us that mineral formulas have come a long way from their chalky predecessors. Plus, they also come in tinted formulas.
"Wear something that feels good on your skin," recommended board-certified dermatologist Nava Greenfield of Schweiger Dermatology Group. "New formulations of powder, stick, and gels are available from many brands to cater to everyone's preferences." There are even multi-tasking sunscreen formulas that prime the skin for makeup and relay cosmetic coverage and even sprays that can set your makeup. Skincare devotees can also find formulas that offer beneficial active ingredients just like a skincare serum. Medical Esthetician Amy Peterson, founder of Miami Medspa, recommended seeking vitamin C, licorice root, and vitamin E to maximize the effects of your sun protection.
The Best Sunscreens of Summer 2023
Best Budget SPF
Blue Lizard
Dr. Farhang recommended this sheer mineral formula by the cult-favorite Aussie drugstore brand. Hint: The cap turns blue in the presence of UV light as a helpful reminder to protect your skin.
ACURE
The beauty of this drugstore pick is its incorporation of soothing blue tansy and skin barrier-fortifying niacinamide. This makes the mineral SPF an excellent budget option for sensitive skin.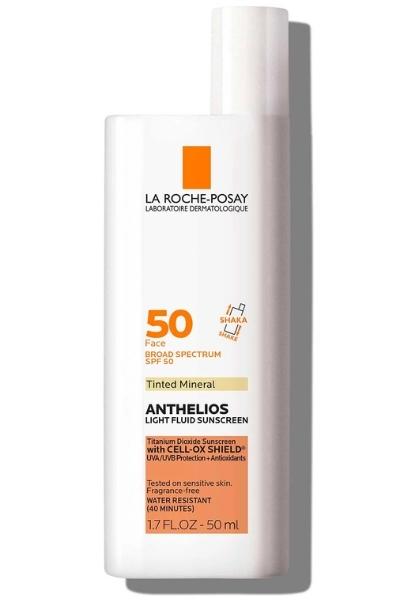 La Roche-Posay
The beloved French drugstore brand offers this tinted form of mineral SPF that goes onto the face very lightly using titanium oxide as its physical blocker.
Best SPF For Makeup
Naked Sundays
This bestselling and award-winning mineral primer is a hero SKU from this beloved Australian brand featuring "vegan collagen." They also offer a chemical SPF setting spray that is perfect for "top-ups" throughout the day.
Seriously Fab
Celebrity esthetician Kasey Boone loves this SPF spray that can set your makeup or be used alone. The mineral sunscreen liquid includes extracts from blueberry and shiri fruit, which benefit the skin with vitamins C and E.
Supergoop!
Remember that experts are adamant that powder SPF like this should only be used to reapply protection and never as your first line of defense.
Best Multi-Tasker
Ilia
Get your daily dose of vitamin C, niacinamide, and allantoin with CC-like tinted coverage *and* SPF 40 protection. This mineral multitasker is ideal for the "skinimalists" of the bunch, going on like a serum and serving as a one-step solution before taking on the day.
Iris & Romeo
Meet the mineral SPF that primes the skin for foundation with a subtle tint. It also includes vitamins C, E, and niacinamide for enhanced protection as well as soothing jojoba esters and chamomile.
COOLA
The beauty of a CC cream is that it is a one-step product for days when you want to get up and go. In addition to the mineral blocker titanium dioxide, your skin benefits from stem cells and oils for some extra love.
Best SPF for Skincare Lovers
Bloomeffects
For a "clean," luxury pick with the benefits of a serum, look no further than this mildly tinted mineral sunscreen serum. Their proprietary Dutch Tulip Complex offers antioxidants, moisturization, and amino acids to pamper the skin while it protects.
Urban Skin
Hyperpigmentation is notoriously difficult to treat, and sunscreen is an essential step when contending with this skin woe. Urban Skin is a line designed especially for uneven skin tone, making this grapefruit extract-infused option compelling for those with unwanted pigment.
EltaMD
The lips cannot tan, but they sure can burn. To help prevent sun damage on your pouts, this hydrating balm includes zinc oxide and vitamins C and E for protection and glycerin and Hydromanil® for hydration.
Best SPF for Earth Lovers
Everyday Humans
This certified plastic-neutral company garnered a pre-launch waitlist of 1,000 for this mineral newbie. The tinted SPF was designed not to leave a cast on medium skin tones, plus it nourishes the skin using upcycled rose oil along with balancing squalane and barrier-friendly ceramides.
Project Reef
Each purchase from this earth-loving brand removes 1 pound of plastic, the equivalent of 22 water bottles, from the oceans. The mineral sunscreen comes in SPF 30 and 50 and supports the skin with aloe vera, coconut, sea buckthorn oil, and antioxidants from green tea.
Saint Jane Beauty
The green beauty brand just launched their first priming mineral sunscreen. It is infused with hibiscus, jasmine, and desert rose flowers to give the skin extra oomph while it blurs pores, calms, protects, and prepares the skin for foundation.
Best SPF for Sensitive Skin
First Aid Beauty
Those with temperamental skin types must look into this newcomer by FAB, known for their sensitive skin-friendly products. Softening avocado oil and soothing vitamin E make this a soothing form of mineral protection.
Banish
This mineral sunscreen was developed especially for those with sensitive and breakout-prone skin with soothing, anti-inflammatory botanicals and added peptides for skin health. Note: If your skin tends to react to green ingredients, opt for the former.
Best Options With High SPF
Odacité
This luxurious mineral sunscreen is ideal for dry, mature, and sensitive skin. This formula includes antioxidant- and catechin-rich green tea, chamomile, and calendula as well as skin-balancing squalane oil and hyperpigmentation-busting niacinamide.
Eleven by Venus Williams
Venus Williams' sun care line—with its popular SPF serum for the face—created this mineral SPF 50 for the body. It lasts for 80 minutes in the sun and is perfect for active types, as it is sweat- and water-resistant.
Best-Smelling SPF
Honua
The jasmine scent of this sun-protective day cream from Hawaii is simply out of this world. Plus, with each sale, a portion of proceeds from the sale goes to the nonprofit Sustainable Coastlines Hawaii.
Vacation
Meet the ideal way to mindlessly spritz on your poolside sun protection. The sole chemical formula on this list was selected for its reef-safe sun blockers—and a signature scent so scrumptious it has a veritable cult following.
Cult-Faves
ISDIN
The beauty of this award-winning mineral sunscreen is that it can be blended to protect all skin tones. A favorite of board-certified dermatologist Corey L. Hartman, it incorporates vitamin E and patented DNA Repairsomes to help repair sun damage.
Sonrei
These lightweight sunscreens go on beautifully and are beloved by the medical esthetician Amaju of Amare Aesthetics. The mineral line selected the synergistically skin-loving active ingredients vitamin C, vitamin E, and ferulic acid for enhanced skin protection.
Best Hybrid SPFs
Sunday Riley
This hybrid sunscreen features anti-inflammatory turmeric and lutein for blue light protection. The great thing about hybrid formulas is that they can offer the comprehensive protection of mineral blockers while feeling less pasty in texture.
Dermaesthetics
Skincare fans will appreciate how this sunscreen incorporates peptides, growth factors, and mineral and chemical blockers that protect the skin while helping to mitigate the effects of sun damage.