I'm not trying to be dramatic, but I literally wouldn't be able to survive without Amazon Prime. Okay so, yeah that was a little dramatic but Amazon has changed the world in the best way possible. And the benefits of having prime such as fast, free delivery and exclusive discounts have really changed the game. If I had a dollar for every time we've talked about how great Jeff Bezos is in my business classes (minus the whole recent cheating scandal), I would have enough money for another whole month of prime! Wooh!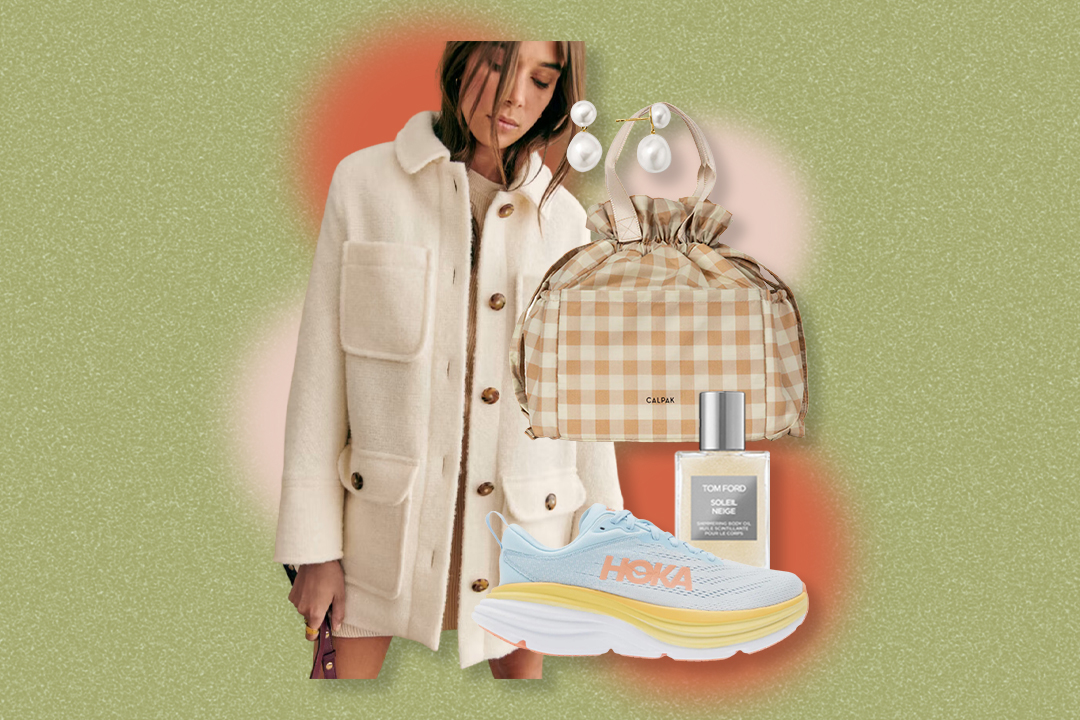 Prime video is just another reason why it is definitely worth investing in amazon prime. As a prime member you have access to thousands of movies and tv shows, including all six seasons of Sex and The City. You're welcome. Today on The Everygirl, I've rounded up the best original series to watch right now and I am sharing them with you. From Emmy award winners to Golden Globe nominees, these are the shows you can't miss. Grab a glass of wine, curl up on the couch, and choose a new show to watch from one of my favorites.
Tom Clancy's Jack Ryan
Jack Ryan is going through his everyday life as a CIA analyst and ex war hero when he comes across something suspicious in his research. He believes this could end up leading to the next 9/11. His findings take him all the to the middle east and back to stop it before it's possibly too late. If you like action and suspense, this is the show for you. Amazon announced this series will be back for another season on April 24th. So, get a head start on season 1 now so you're ready when season 2 airs. Plus if you don't know by now, anything starring John Krasinski is definitely worth a watch.
The Marvelous Mrs. Maisel
In two seasons, this show won 8 Emmy awards. This one is a must watch! Midge Maisel is living her perfect, Jewish life with her dream husband on the Upper West Side of New York. Unexpectedly, everything changes. Through this whirlwind, she finds her passion for stand-up comedy.  This one is perfect if you need a little comedic relief in your life.
Red Oaks
Red Oaks is another one of my favorites. This is a coming of age series based in the summer of the late 1980's. David deals with the scandals of working as a tennis pro at Red Oaks Country Club in suburban New Jersey while dreaming of being a director in NYC. This show reminds me of a classic John Hughes movie being mixed with the dry humor of The Office.
Homecoming
This series starts out a little slow and confusing, but keep watching to unveil layers of lies and conspiracies. Starring Julia Roberts, Homecoming has been nominated for 3 Golden Globes including Best Drama Series. Heide works at a facility helping soldiers transition to civilian life after their military service. Years after working at the facility, she starts to realize her time spent there was not everything she remembered it to be.
Sneaky Pete
Sneaky Pete follows a recently released convict who adopts the identity of his cellmate in order escape the gangster from his past. Funny and suspenseful, Pete's story gets more dense as he incorporates more lies and tricks to convince people of his new identity. When the next snow storm hits and you're locked in your house, this show if the perfect binge-able series. 
Transparent
Transparent is the story of none other than a trans parent. As one of the most popular Amazon Prime Video series, it's a heart-rending story of one man's journey to living his true life. While the story unfolds, each of his three adult children start facing their own troubles. As we face the changing norms in today's society, Transparent brings out a humorous viewpoint. With countless awards and nominations, be sure to add this show to the top of your list. 
The Man in The High Castle
If you love more sci-fi and fantasy shows then this one is for you! In a world where America is run by Nazi Germany and Imperial Japan, the secret to taking down the Axis powers may rely on a mysterious film discovered by a young woman. This show is based on the novel by Phillip K. Dick in which an alternate outcome to World War II changes the fate of the world. This binge worthy show will keep you wanting more with its intense plot. If you're still unsure about signing up for Amazon prime, this show might persuade you.