It might be hard to imagine, but I'm willing to bet that at some point in time your grandmother, and mine as well, was lounged out in her backyard with a healthy coating of baby oil, holding sheets of aluminum foil to maximize her exposure to those precious UV rays, with one goal in mind — a perfect tan.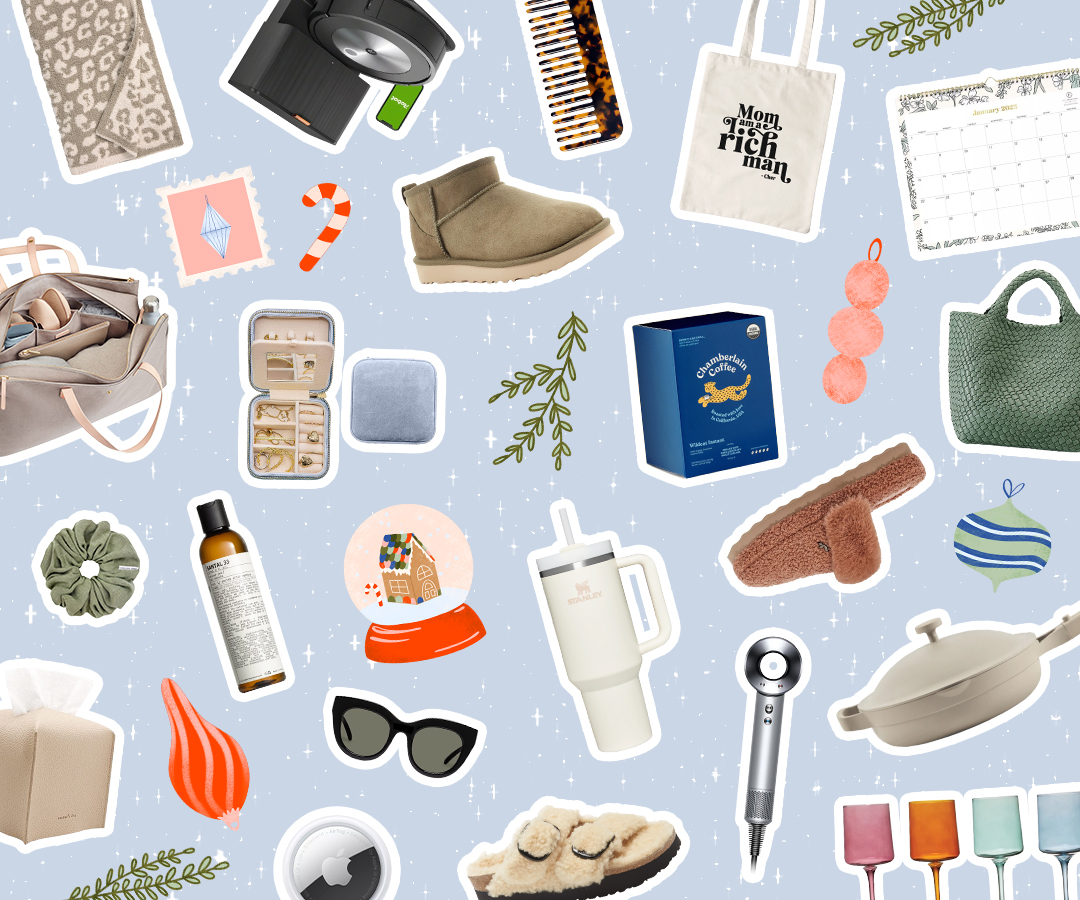 With hundreds of thoughtful gifts, you're sure to find something for everyone on your list!
Paleness quickly became so passé in the 1960's all thanks to the bombest of bombshells and her bronzed goddess complexion, Brigitte Bardot. A tan signified a certain level of bougieness, and it meant you could afford to sunbathe in your ample leisure time… presumably in the South of France, of course.
While our obsession with tans hasn't faded, our methods of achieving them are thankfully very different. Rather than risking copious amounts of sun damage later in life, we have a variety of tinctures and concoctions to achieve that coveted tan — no baby oil sunburns required.
Whether you're on a budget or looking to splurge, the perfect faux glow is available to you!
Scrub  
The first, and arguably most important, step in self-tanning is to scrub from head to toe with a granular physical exfoliant and follow with a close shave from a new razor. Dead skin is the mortal enemy to faux bronzers, so pay special attention to your kneecaps, elbows, and the backs of your heels.
Full Color Application
Mousse-formulated self-tanners that provide fully saturated color application are the surest bet for bronzed perfection, but they also come with the most drastic learning curve. Take special care to exfoliate, shave, and moisturize completely before application, and keep away from water, sweat, and contact with other humans or pets for at least 8 hours. If you're planning on tanning before a big event or vacation, be sure to give yourself a few "dress rehearsals" to perfect your process.
Source: @freepeople
Gradual Color Application
The Build-a-Tan approach is definitely the easiest and least messy, and, while its results may take a while, the depth of tan can be just as rich as a full color application. Be mindful to exfoliate once a week to keep the color even, but be careful not to over-exfoliate or risk these formulas becoming patchy.
Moisturizer
Lock in post-exfoliation hydration and prep for color application with a lightweight moisturizer. Stay away from heavy creams and oils as they will hinder your tan's ability to penetrate the skin and potentially lead to color deposit onto clothing or bedding.
Source: @sivanayla
Face 
No doubt the scariest area to self-tan is your face — not only because cheap formulas can wreak havoc on acne prone skin, but also because one slip-up with color application is bound to be very noticeable. After gently exfoliating and allowing a light moisturizer to completely absorb, take a damp Beauty Blender and apply your chosen formula lightly. Repeat nightly until you've achieved your desired tone.
Bronze Body Makeup
No self-tan is complete without a layer of golden shimmer to accentuate all your hard work and newly acquired bronzed tone, and it also goes a long way to conceal any mistakes or streaks that might reveal themselves on exposed legs or shoulders.
Source: @louisecooney_
Travel Essentials
Your perfect self-tan faces a lot of deteriorating agents while on vacation, and you don't want to invest all that time into your tan only for it to fade away halfway through a trip. To keep your color safe from sweat, sand, sunscreen, and salt water, you're going to need to pack a few TSA-approved items for necessary touch-ups.
How do you like to tan at home? Share your tips in the comments!