By now, we've probably all seen those TikToks floating around of the guys who fell asleep wearing a mask and now have a full mask tan line on their faces. Like many, I saw this and laughed, but then I sat in horror. He fell asleep in the sun for seven full hours… what other effects did the sun have on him? How on Earth are his ears not burned to a crisp, or his scalp flakey and red? And I have to know: how much sunscreen was he really wearing?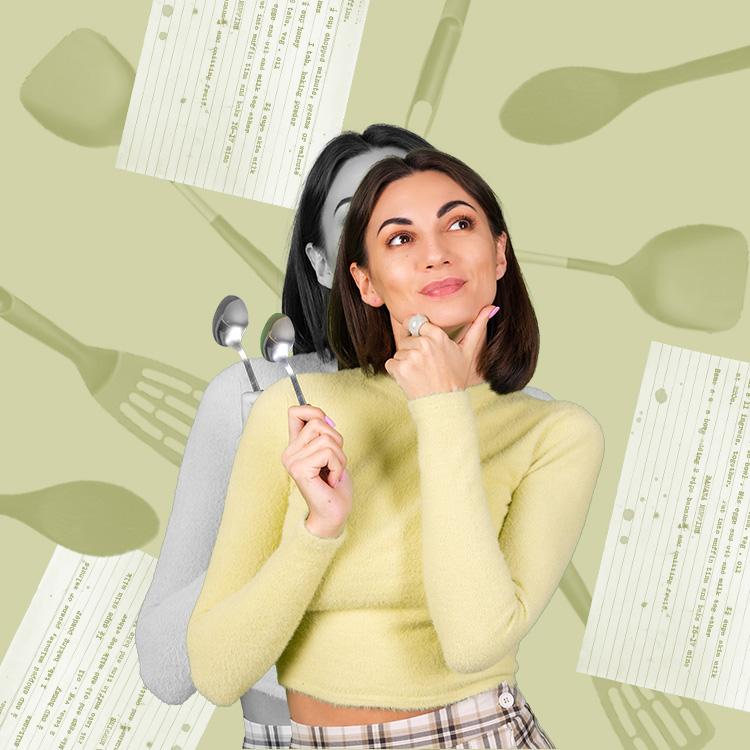 high in protein, good for gut health, and anti-inflammatory? yes, please!
Sunscreen isn't just the gloopy, white goo your mom forced you to spread across your skin anymore. There are so many on the market that are actually enjoyable to use, so it's high time we start using it all over. For your beach and pool days, hiking, and any other outdoor adventures you get to this summer, don't miss putting sunscreen in these key areas:
1. Ears
If you're sitting out in the sun, you best believe your ears are getting the rays as much as your face, likely without any protection. It takes two seconds to make sure your ears have sunscreen on them. Every time I add sunscreen to my face, I add a little extra to spread across my ears. Easy as pie!
2. Lips
Anyone who's ever had a sunburn on their lips knows how important it is to invest in an SPF lip balm. It can make your lips crusty, in pain, and extra red—all things we'd rather not experience during hot girl summer. Instead, get a lip balm with SPF 30 and apply it every time you're out in the sun.
3. Scalp
A red scalp is a phenomenon I know too well in the summertime, but summer 2021 is the year I finally beat it. Dr. Christel Malinski from Malinski Dermatology in Lacombe, Louisiana explained that the scalp is an area of the body that's exposed to the sun most often, but it's usually forgotten because it's quite tedious to figure out an application method. Applying SPF to your scalp use to be near impossible. How on Earth was I supposed to put this cream all over my head? But now, you can use spray sunscreen or even powder sunscreen on the scalp (particularly where you part your hair) to make sure you're protected. "Powder SPF products are a safe and effective alternative to creams because they penetrate physical sun-protective ingredients through the hair down to the scalp to block the damaging rays of the sun," Dr. Malinski said.
This is also good if you're prone to scalp irritation and itchiness, as keeping your scalp protected from the sun can prevent further irritation.
4. Hair
In the same vein, our hair doesn't exactly get the royal treatment from the sun every year. The same way the UVA and UVB rays negatively impact our skin, they do the same for our hair, causing damage to the strands that can look like discoloration, broken or split ends, frizziness, thinning, dryness, and more.
5. Bottom of the feet
The likelihood that the bottom of your feet will see the sun is quite minimal, but if you're laying on your stomach, it's good practice. My mom told me a horror story of falling asleep on a boat on her stomach and waking up with such sunburnt feet that she couldn't even walk, and it's stuck with me enough to make sure I sunscreen my feet just as much as the rest of my body just to be safe.
6. Under the eyes and eyelids
Because sunscreen has often given us a white-cast or caused irritation, we've been reluctant to use it underneath our eyes, but that's an area of your face that needs sun protection more than ever. "It is essential to give extra protection to those areas where skin is thin," Dr. Malinksi said. "The skin around the eyes and on the lips is incredibly delicate and prone to sun damage. The under-eye area is often one of the most neglected areas of the face for SPF." The skin under your eyes and on your eyelids is so delicate and susceptible to the sun. When lathering on sunscreen, add an extra dollop to the back of your hand and gently rub it into those areas without tugging as much as possible. Dr. Malinksi recommended using a concealer with SPF, like Jane Iredale's Enlighten Plus Concealer, because it has both chemical and physical SPF blockers.
7. Hands
Our hands are rarely covered, so when we're sitting outside reading, walking the dog, driving, and more, they're right in the sun. If you want to keep soft, supple, hydrated hands all year round, Dr. Malinski suggested keeping an SPF hand cream in your bag at all times. "This can help prevent future damage to the hands."
Finding the best sunscreen can prove to be a challenge (we've all been there), so we've made it easy by rounding up the best ones depending on your needs and skin type.