The first time I heard what Black girls couldn't do beauty-wise was when I showed interest in red lipstick. I can't remember my age, but I do remember what was said, "Your lips are too big, and your skin is too dark to wear red lipstick." As far as I was concerned, this person was right. As one of the brownest girls in my cul-de-sac, I often heard what I couldn't do and how pretty I wasn't. I remember wanting to spend less time outside because I was afraid to get darker, even though my parents (who are both lighter skin) would pour into reminding me that I was beautiful.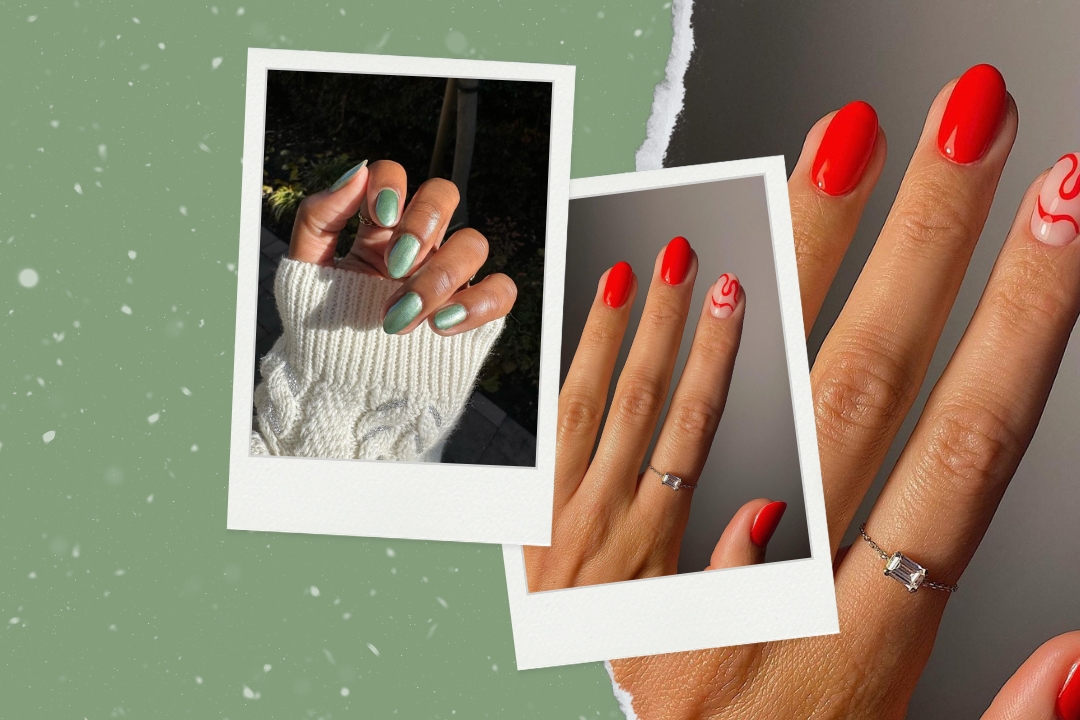 every one of them is a certified sleigh
My mom always affectionately called me her "chocolate child," and still does on occasion. There are a lot of things that people say about what Black women, especially those of us with darker skin tones, can and can't do. The irony is that white women appropriate our hair, our features, and our bodies, and somehow our beauty is still questioned. Black beauty, due to its ongoing scrutiny from outside communities, has somehow always been political and controversial. So much so that policies like The CROWN Act, a law that protects Black people from discrimination based on hairstyle and hair texture, is necessary.
I have been affected by the myths surrounding my Blackness, and I'm here to debunk the Black beauty myths (and misconceptions) still running wild, since I no longer subscribe to them. I want to remind my melanated beauties that they can do whatever they want, whenever they want, without apology.
Myth #1: Black skin doesn't need sunscreen
Listen, I once believed this fable, until I got a nasty sunburn. Here's the thing: yes, our melanin gives us the ability to bask in the sun without getting burned (in some cases). However, protecting your body's largest organ from UV rays is important because we, Black people, can get skin cancer. We are less likely to get that form of cancer, but we are more likely to die from it when we do. Let that sink in. I used to be that girl: in the sun, getting a tan without a drop of sunscreen on. Not anymore. There are sunscreens made with deeper skin tones in mind. For my face, I often wear sunscreen in my tinted moisturizer (currently using ILIA Beauty's Super Serum Skin Tint with SPF 40). On no-makeup days, I use Supergoop's Unseen Sunscreen on my face because it protects, primes, and doesn't leave an ugly white cast, and I use Shiseido's Clear Stick on my neck, shoulders, and arms on days when I work outside or go for a hike.
Myth #2: Black girls can't wear red (or bright) lipstick
When I was a little girl, I would watch my mom pop on her signature bright orange lipstick color every day. I'd sneak into her makeup and try it on, even though I always thought that bright colors weren't for me. One day when I was at the MAC counter, I told the artist about my reservations, and he instantly cut me off. He showed me how to properly line my lips with their cherry liner and applied Ruby Woo to my full lips. Next thing I knew, I was a girl that wore red lipstick everywhere with or without makeup. He didn't stop there. The artist showed me how to layer my cherry liner with Lady Danger, a bright orange-red matte color. Lady Danger is now my orange signature shade. It's not quite the same orange color as my mom's, but it's my ideal match.
Myth #3: There is only one version of nude
I remember the days when nude meant pale, chalky pinks. I tried to make those colors work by layering them with gloss. Talk about a beauty no-no. Nudes have come a long way for Black women, not just in the world of beauty, but in the world of fashion as well. We can thank Black founders for that shift. Who better to make nudes that work for our range of skin tones than Black women? Mented Cosmetics, The Lip Bar, Nubian Skin, and Kahmune are changing the face of nudes for Black women everywhere. For me, finding your nude is like finding a bra that fits perfectly. You'll wear it every day and feel supported and beautiful. My favorite nude lipstick at the moment is Mented #5. I like to wear it on its own, but if I want a little gloss, I layer it with Fenty Beauty's Gloss Bomb in Hot Chocolit. When I want a more pink-based nude, MAC's Crème In Your Coffee is the one! I have used that color for years and always have it on deck.
Myth #4: Black girls can't wear neon
When the neon eyeliner and shadow trend took off, I thought, "There's no way, I can pull that off." That all changed when Instagram explore introduced me to Danessa Myricks' work. She showcases bright makeup looks on a range of skin tones, and her artistry inspired me to give neon colors a try. I purchased her blue waterproof liner, thinking that it would be my color, since the pink color I bought as a wild card made me retreat into the false narrative that I couldn't wear a color as bright as neon pink. Once I tried the hot pink liner, it became my go-to makeup look for events, auditions, and when I wanted to match my makeup to my clothes (so '90s, I know). Finding the right color to make your skin pop can take some trial and error and a little courage. But once you take a chance, you won't regret it. Follow makeup artists like Danessa Myricks, Pat McGrath, and Sir John for inspiration. Through their works, they show us that Black women don't even have to shy away from amplifying our features with brightly-hued products because the world told us not to shine.
Myth #5: Skip the bronzer because it'll look chalky
Like nude lipsticks and undergarments, I remember when bronzers only worked on light, white skin tones. No matter what brand of bronzer you picked up, you were guaranteed to look like you'd played in your middle school teacher's chalk. The first bronzer I purchased after those fails was from supermodel Iman's makeup line. At the time, I was using her foundation, and the bronzer was a natural complement to my skin. Contouring for an everyday look wasn't a thing at the time, but I did use it to dust a subtle shimmer on my cheeks and just under my brow bone. Many brands make bronzer with darker skin tones in mind like Fenty Beauty Sun Stalk'r Instant Warmth Bronzer and Gressa's Minimalist Contouring Serum Bronzer, which are two of my everyday favorites.
Myth #6: Black women don't spray tan
Spray tans are one of my favorite pre-vacation beauty dos. The first time I got a spray tan with the golden sol tanning solution, I didn't know what to expect. I was headed on a baecation for my birthday and wanted to look my best. As my tan set, I was blown away by the results. My brown skin looked more even, and I didn't have to spend any time in the sun. My skin glistened like Kelly Rowland's, and that was all I needed. My recommendation if you're curious about spray tans is to reach out to a local studio you trust. For example, I got my spray tan at Sweet Peach Wax & Sugaring Studio in Atlanta, where I got my waxing services. Since I trusted them with that service, when I was curious about bronzing for dark skin, they answered all of my questions. I haven't tried self-tanning at home, but for any beauty-specific questions, I go straight to Jackie Aina's YouTube channel. She had a great experience with the 24-hour self-tanner from Vita Liberata's Body Blur, so when I need an instant glow, I'll start there.
Beauty myths, standards, and general misconceptions should be turned on their heads and thrown in the boundaries garbage bin. Black women are multifaceted, and we deserve to explore the beauty and anything else we desire without being told what makes us desirable or of value.