You know those people you follow on Instagram, but you don't just follow them. You watch all of their stories; you like, comment, and share all of their pictures; you study their favorite products and buy basically all of their recommendations. The algorithm is good to you, showing you their pictures first. As a beauty lover, I feel this way about a lot of influencers, but as I've diversified my feed and followed more Black makeup artists, influencers, and bloggers, it's happening pretty dang often, y'all.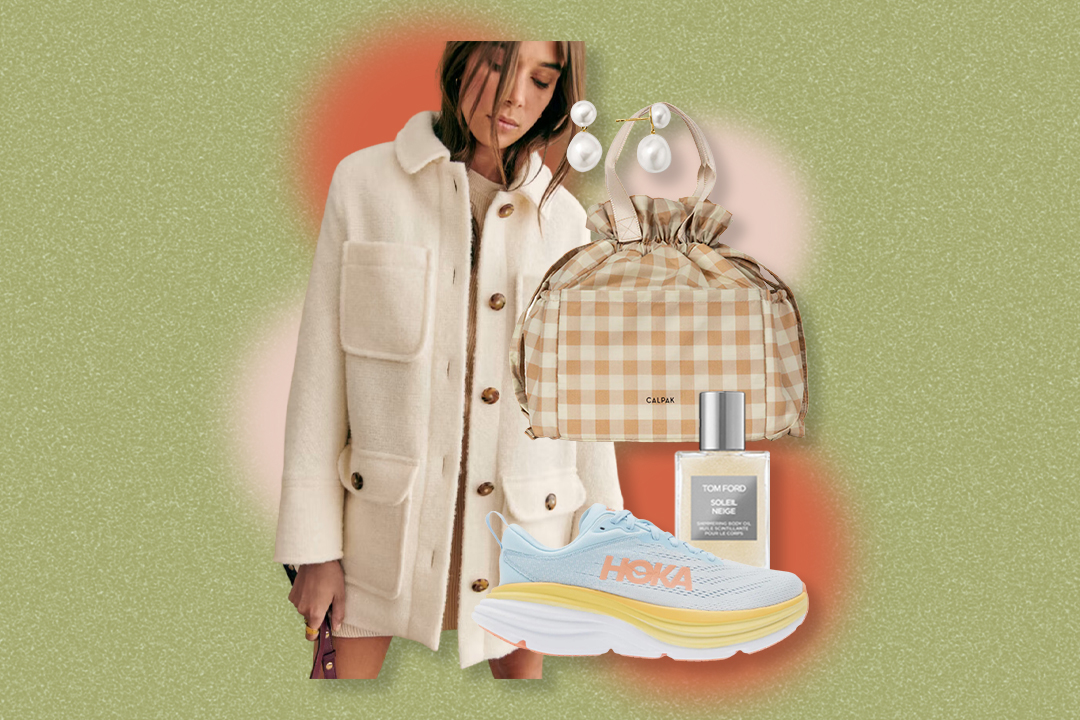 As much as having a diverse feed as important, it's also good to have an arsenal of products that work for all skin tones, types, and preferences. Obviously, the first place I'm looking is the favorites of those same influencers I've grown to love (er, be obsessed with).
So whether you're just looking for some good products (I'm about to place at least 10 orders) or searching for brands and products that specifically cater to those with dark or deep skin tones, you've come to the right place.
Beauty Bakerie
When it comes to setting powders, it's still difficult to find one that's lightweight enough not to give you a cakey look, but effective enough to lock your makeup in place. Beauty Bakerie has nailed it with their setting powder, which does an excellent job of blurring my skin without weighing my makeup down.
Pat McGrath Lab
I thought I had seen all there is to "holy grail" foundations before this one from Pat McGrath launched, but I was wrong. The finish of this foundation gives such an effortless and skin-like look that looks superb in photographs and feels super lightweight on skin.
Buxom
My all-time favorite nude lipgloss, which says a lot because lip gloss is a product that I do not play around with. I've been using this lip gloss for years, and every time I use it, my lips look fuller and smoother. Chances are if you see me with nude lip gloss on, it's this one!
Glossier
Glossier's Cloud Paint in shade "Dusk" is my go-to for a natural, dewy look. A little goes a long way, and it is one of my new favorites!
Fenty Beauty
Fenty Beauty's Match Sticks are so good for a quick glam look. I have the trio in shade tan 300, and they are always in my purse and are so easy to apply.
CeraVe
Cerave is my go-to for skincare—I've been using their products since high school, and my skin has been loving it ever since. The daily lightweight moisturizer with SPF keeps my combination skin hydrated and protected, 10/10 recommend!
Laura Mercier
A lot of Black artists and makeup wearers will tell you that our biggest fear is to look dead or ashy, and that can happen when we wear certain "translucent" powders that are too light for us (or are straight-up white). The Laura Marcier powder does a great job of melting into the skin while also preserving the color of the products under it, giving those of us with deeper complexions that healthy color we want and need.
Fenty Beauty
I think it's safe to say that Fenty Beauty changed the makeup industry for the better. Upon its initial launch, it was unheard of for a brand to release 40-50 foundation shades that catered to people of all shades and undertones. Now it's the new norm, and Rihanna has helped to not only change the way we see makeup as a whole, but also help give us a space to feel accepted and beautiful no matter our complexion. That Rihanna region just won't let up.
Oily skin? Darius loves her matte foundation too!
Pat McGrath Labs
I know the price point of PMG is off-putting at first, but it's so worth it. As a makeup artist herself, Pat McGrath understands how important it is for eyeshadows to be rich and pigmented enough to work on even the deepest of skin tones. I love all of the Mothership palettes, but Bronze Seduction is a personal favorite of mine because it has a lot of easy-to-use neutral shades, but also introduces some blinding and breathtaking metallics, shimmers, and duochromes.
The Lip Bar
Lately, my go-to has been The Lip Bar's Fast Face Kits. I love them because they are no-fuss, and I don't have to think about what products to use to make myself feel pulled together for Zoom meetings throughout the day.
5. Jenee (@highlowluxxe on Instagram and YouTube)
Anastasia Beverly Hills
I can use every shade in this palette (which typically doesn't happen for someone with my complexion), and I love the shade options. You can go bold or understated!
NARS
This gives a flawless-but-natural finish with an amazing shade range.
StriVectin
I cannot skip this base in my routine, it keeps my under-eye smooth!
Bio Oil
When it comes to having a smooth and even skin tone, my favorite go-to is using Bio-Oil from Ulta Beauty. This has done wonders for the skin and has really helped to clear up the hyperpigmentation on parts of my skin.
Vanity Planet
I've been using this spin brush for about three months now, and I don't know how I ever lived without it before! This spin brush is perfect because it's really helped get out all the extra gunk out of my face when I'm doing my daily face cleansing routine.
Mented
I can be a bit of a snob when it comes to loose powder, but Mented's Skin Silk Powder never disappoints. It instantly blurs my skin, making it look flawless. 404 error: no pores found.
Briogeo
It's very tough managing dry, coily hair, especially on wash day. This shampoo and conditioner duo made wash day a breeze, and my hair is noticeable hydrated and soft.
Urban Decay
No makeup is complete without using a setting spray. My go-to one is the All-Nighter Setting Spray by Urban Decay. I love that you don't even notice it because it sets the makeup so effortlessly. It's not sticky like other sprays I've used in the past. And the best thing about it? It comes in a mini version. So even while traveling, I never have to go without my favorite setting spray. An absolute must-have, gals!
Fenty Beauty
The Pro Filt'r Matte Foundation is my all-time favorite foundation. Apart from Fenty Beauty being super inclusive, meaning I finally found a makeup brand (thanks Riri) that has my exact shade, this products delivers what it promises. From the dreamy coverage despite being lightweight to the longevity, this foundation truly is an A+!
Fenty Beauty
Along the lines of best beauty brand ever, I added the Killawatt Foil Freestyle Highlighter Duo to my Fenty Beauty product collection. What can I say, I couldn't resist. With its creamy texture and metallic finish, [this is] an all-rounder I use daily.