If there are two things you should know about me, they would be that I absolutely love the holidays… and that I have a tendency of getting carried away with things.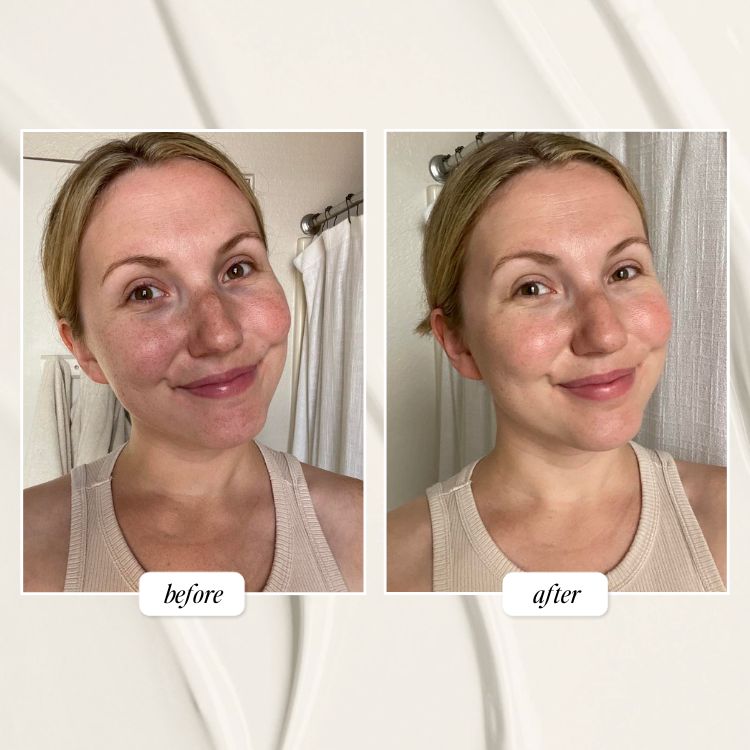 Back in March, I moved into my first real adult apartment: a 600 square foot one-bedroom on the North side of Chicago. I had never needed to furnish an apartment before, so I was starting completely from scratch. I needed everything from a mattress to pots and pans to a shower curtain to things to sit on, and luckily, strategized and got all of that done pretty quickly. Another thing I'm starting from scratch with? All of my holiday decor.
Last month, I learned the hard way that decor is expensive when I loaded up my Etsy and Target carts with fall and Halloween decor and found myself with a big hole in my bank account. So when I packed up my bats and ghosts last week, I made a decision: for Christmas, I was going to keep my decor purchases under a strict budget. No just adding things to cart and checking out without second thought (something that's easy to do when you're excited for working from home in an apartment full of holiday cheer)—there was going to be strategy involved.
First, I decided my budget should be at or under $200. My parents had an extra Christmas tree that I'm able to use, and $200 for everything else seemed reasonable—my apartment is only 600 square feet, after all. Then, I needed to decide what kind of a vibe I wanted. Since I had literally nothing besides a bare tree, I could go in absolutely any direction, but I wanted to make sure I was choosing things that I'll be excited to pull out next year too. I spent a few days pinning pictures of decor that exciting me to a Pinterest board, and then was able to visualize what I'd need to achieve something similar.
I had another clear, distinct strategy: because I wanted to avoid my apartment feeling too cluttered at all costs, I wanted to choose to decorate by swapping decor I already had for Christmas-themed pieces, rather than just adding more to my apartment. For example, I swapped the decor on my coffee table from flowers to a tiny Christmas tree… you get the gist.
Another strategy I had was making use of a lot of greenery, I've read countless times is great to utilize when you're decorating on a budget (spoiler: they're right).
The dining table
Lucky for me, my dining chairs and throw pillows were already forest green velvet, which feels like a built-in Christmas decoration in itself. It is easy to just tweak a few things on my dining table to make it feel decorated (but not too overboard). I swapped my black placemats for these buffalo plaid ones, added this tiny Christmas tree, and filled one of my vases with fresh eucalyptus (which was around $3 at Trader Joe's and is something I want to keep up with all season because of how amazing it's making my apartment smell).
World Market
$4.99 each or $19.99 for set of 4 (I only needed 2, so this cut this down to $10 for me).
The living room
Usually, I keep a vase of some white faux peonies here, but I put them in my storage locker and replaced them with another one of these tiny Christmas trees (you can get them in a set or individually in different sizes). I found this gorgeous gold candle holder that feels festive because of how pretty it looks when a candle is lit, but that I also figured I could keep using it in my decor once the holidays are over. Add one sleeping dog to the mix, and you've got an ultra-cozy living situation.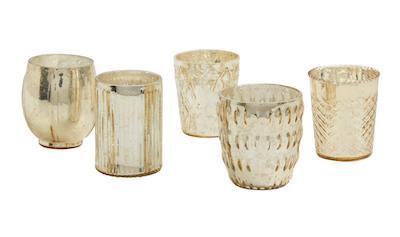 World Market
$19.95 for set of 4 (or $7.99 for one in-store, which is what I opted for since I only had room for one).
The greenery
Underneath all of my windows, I had a 20-foot long ledge, which felt like a no-brainer for adding some garland. I opted for pre-lit strands so I could up the whimsy in one fell swoop.
The entryway
In my entryway (read: the hallway that leads into my apartment), I have this bookshelf that was begging to be decorated. When I saw this Christmas countdown from Hearth & Hand, I knew it was meant to call my apartment home.
I already had this cloche from Halloween, so I looked through Pinterest for a more Christmas-y use of it, and loved how it looked when people added pinecones and twinkle lights. It feels winter-y in a way that I feel can be used through spring, which was important to me when picking decor.
The bedroom
My bedroom is pretty much at its max capacity in terms of decor, but I thought this adorable star wreath could bring a little bit of the Christmas spirit in without making it feel cluttered. With the addition of twinkle lights around my windows, it got the job done.
World Market
$14.97 for set of 3 (I also bought this individually for $4.99)
I had Halloween garland hanging in the doorway to my bedroom throughout October, so I wanted to replace it with something fun for the holidays. This pom garland is cute and understated and made it feel even more like a winter wonderland.
The kitchen
When I saw this tree print, I fell in love with it immediately. I usually have a different print hanging here, so I retired it for the season and replaced it with this, and it makes my kitchen feel like it has just the right touch of decor (and it's pretty large, so it pulls your attention right away).
World Market
$39.99 for set of 2 (I bought mine individually in-store for $19.99).