Navigating the car buying process is… well, kind of a process. Yep, contrary to what you've seen on every car commercial ever, there's a lot of work to be done before you drive your shiny new vehicle off the lot and into the sunset to the tune of some X Ambassador's song. In fact, the average shopper spends over three months on the market and clocks almost 14 hours actively researching and shopping for their new ride. And when you're a woman, the process can take on another level of complications.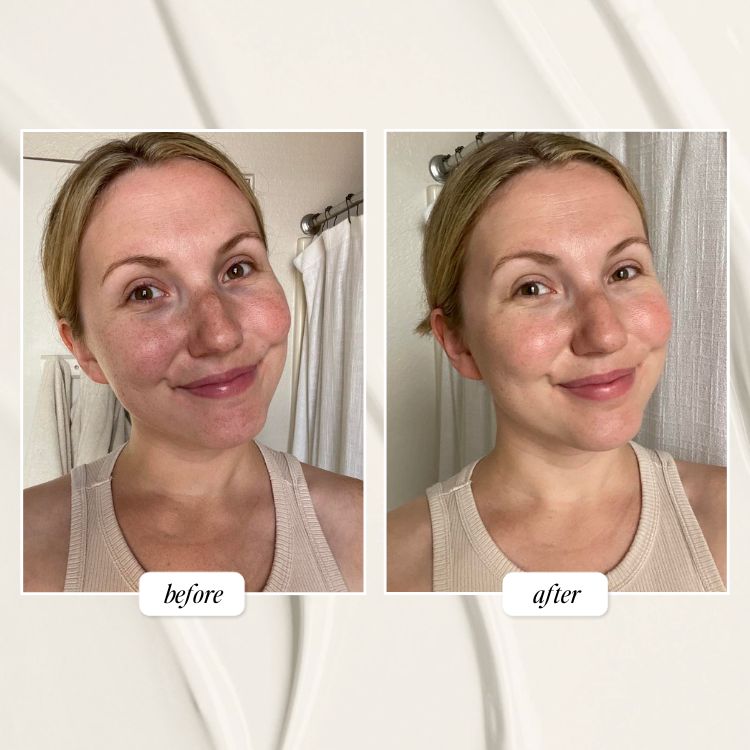 Take, for example, my first encounter with a car salesman. I had communicated with the dealership by phone and email before my first appointment, yet when I walked in, the salesman locked eyes with my boyfriend, reached out to shake his hand, and begin directing questions his way. Even though the salesman quickly course-corrected once he found out I was the one in the market for a car, the disappointment from the incident was still lingering as I drove my purchase off the lot and into a blizzard on my way home a week later. (So much for the sunset.)
Unfortunately, situations like mine aren't unique. Even as the number of women purchasing cars continues to rise — women account for 62 percent of new car purchases in the U.S. — our confidence at the dealership doesn't exactly match the incredible buying power we have. Hoping to gain some insight (OK… hindsight) after my own car buying process, I reached out to a handful of women in the automotive industry to get their tips. My major finding? With the right resources, preparation, and mindset, buying a car can be absolutely empowering. After all, you're the one in the driver's seat!
1. Figure out what you want
First thing's first: start by getting an idea of what you're looking for. Lisa Copeland, founder of Cars Her Way and host of the Cars Her Way talk show on iHeartRadio, suggested prospective buyers make a list of features they're interested in, starting with whether they're looking for a car, truck, SUV, or other body style altogether. From there, consider the basics: manual or automatic? Two- or four-wheel drive? What year, mileage total, and gas mileage ranges would you prefer to stay within? Be sure to take your lifestyle into consideration as well. Think about your current driving patterns, including how often and where you typically travel, as well as how much space you'll need for passengers or cargo.
Don't be afraid to get specific, either. Athena Staton, She.E.O of the online car dealership SheCar, noted that — although some may write it off as trivial — it's OK to place importance on details such as the color. "We're instinctive beings, especially women," Staton said. "Some people say color doesn't matter. I say it kind of does. There are plenty of cars out there. Don't settle."
2. Factor in the financing
A car is often one of the largest purchases a person makes, which means careful financial planning is a must. Asking yourself questions such as, 'What kind of monthly payments are realistic for me?,' 'How much can I afford for a down payment?,' and 'Are my insurance rates going to increase?' will provide helpful parameters and ensure you can act fast when you find a car you like. While you can usually get financing through the dealer, call your bank or credit union to ask for the current interest rate; depending on your credit score, you may be able to save money by bringing your own financing.
3. Research… then research some more!
You've no doubt heard the phrase 'knowledge is power' thousands of times and — surprise! — it holds true in this case as well. While it can be super tempting to look at vehicles in-person right away, Copeland believes buyers should conduct the lion's share of research before setting foot in a dealership to avoid feeling rushed or pressured into a purchase.
Luckily, it has never been easier to research a potential automotive purchase. Today, everything from comparing options to purchasing a new ride can be done digitally. YouTube is packed with videos of virtual test drives that allow you to get behind the wheel of almost any model you can think of. Finding invoice information — the price a dealer pays the manufacturer for a car — is just a Google search away. And while it may feel a bit trickier to know if you're getting a fair price on a used car, Kelley Blue Book has fair market range and fair purchase price features, while websites like CarFax can generate online vehicle history reports in just a couple of clicks. While Staton says there is no need to dole out the cash for reports on every car you're considering, they are a helpful way to glean two pieces of information: accident reports and maintenance records.
Thinking about trading in your current vehicle? This is also a great time to visit a website like TrueCar for an estimate of what your car is worth.
4. Find the right dealer
Now that you've done all the research on the actual automobile you're considering, it's time to apply the same amount of thought to who will sell you your car. Cathy Droz, founder of HER Certified and author of A Woman's Guide to Buying a Car with Confidence and Street Smarts: Don't Let These High Heels Fool You, encourages interviewing the dealership. "Walk around that dealership — it's a gut feeling — see if you like it," Droz said. "You are spending your hard-earned money; compare it to if you're going to have surgery done. You might go to one doctor and then get another doctor's opinion. It's really no different. It's such a large purchase and you have every right to work with who you want and go to the dealership that you like."
Droz wasn't the only one to share this sentiment. According to Copeland, with the vast majority of sales floors in the U.S. staffed by men, it's worth looking at a dealership's website to see if they have female salespeople and managers. "If they are a dealership that is dominated by men, they're probably not very worried about the female consumer," Copeland explained. "Look at the website and if there are no women working there, keep shopping."
5. Pack your bags
Once you're all researched and ready to go, pack your bag with some extra supplies to make the process even easier. As a former principal dealer, Copeland said that when customers brought a notebook, it conveyed that they had done their research and were well-prepared. Along with a notebook, Droz finds it helpful to bring a folder with files such as vehicle information, financial documents, and the title to your current car if you are considering a trade-in.
6. Remember: extras are optional
Raise your hand if you've ever fallen victim to those sneaky impulse purchases lining checkout lanes. Turns out, this same tactic is also applied at dealerships in the form of add-ons like waxes, etching, radio subscriptions, maintenance packages, extended warranties, additional financing, gap policies… and the list goes on. Handle this the same way you'd plan for a trip to Target: by making a list ahead of time and sticking to it. To avoid any surprises, check the Monroney Sticker — the white sticker that is required to be displayed in the front window of all new cars — for the manufacturer's suggested retail price (MSRP) along with an addendum listing any extras added by the dealer.
7. Know how to negotiate
While it's not always clear what you can and can't negotiate in life, automobiles fall strictly into the 'negotiable' category. If the thought of negotiating in person doesn't sound super appealing, you're in luck: Copeland recommended beginning negotiations online where the list price is typically lower to attract buyers. Start by submitting a request to the dealer's internet department, getting their price back in writing, and repeating the process. "The quickest way to get a dealer to roll down is to show them a competitive purchase order from another dealer," she noted.
Another thing that is negotiable? All of those bells and whistles from tip #6. While any extras are totally up to you, you should never feel any obligation to opt in — even if it already feels like a done deal. In her own negotiating, Droz has asked the dealer to remove extras that have already been added such as waxing, tire protection, and etching. "I've gotten the $1,200 package for $200 because [dealers] can't take it off and they're not used to somebody saying, 'I don't want it. I didn't ask for it.'" Droz explained. "That's intelligent negotiating."
8. Never ever settle
The bottom line is this: be confident and trust yourself. You have the resources and intelligence to take ownership of the process and the right to receive excellent customer service throughout. And if that's not what you're getting? "Walk out of the dealership," Staton said. "It should be an invigorating and rewarding experience. If anything takes away from your confidence and happiness walking into the dealership, walk right out."
What is something that has helped you prepare for buying a car in the past? Let us know in the comments!