We know how special your birthday is, so we're sharing a monthly run-down of everything you should wear, read, watch, and do to celebrate your big day. Tune in every month as we share a guide to having the best birthday month, all according to your zodiac sign.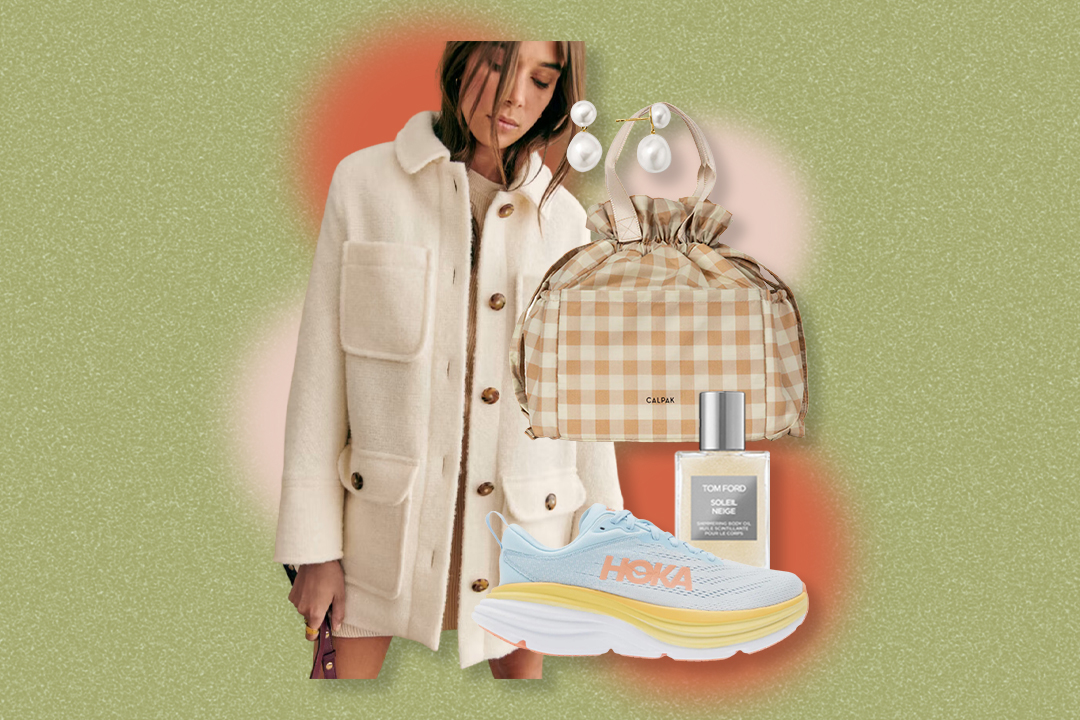 "Hey, Alexa, play 'In My Feelings' by Drake!" Cancer season is here, and it's time to tap into your soft and sensitive side. This intuitive and charismatic water sign is all about making meaningful memories with those they're closest to and creating the coziest and most inviting vibes for primetime fun. During this season, you can anticipate lots of intimate gatherings, much-needed mental health days, and days spent cozied up with a good book at the beach. Not sure where to start? Here's how to make the most out of Cancer season.
What to Read
Christina Lauren
An enemies-to-lovers story that does not disappoint! Once you start this book, you won't be able to help but get attached to the main characters, and you can feel sexual tension radiating through the pages. This story has everything a Cancer wants in a book: romance, drama, sex, and humor that will cause you to have physical reactions while reading.
Elizabeth Acevedo
This book tells a beautiful story about two sisters, Camino and Yahaira, who form a deep connection after the death of their father. It's a story that definitely tugs at the heartstrings and beautifully depicts what it means to grieve, love, and heal. Like a Cancer, Camino and Yahira share a deep loyalty to one another and their families and come together to support each other through their toughest battles.
Ocean Vuong
Make sure you have tissues handy when you start this book. Ocean Vuong walks you through the motions of losing his mother and what life means to him after experiencing such a great loss. This is a collection of beautiful poetry and and perfectly crafted sentences that make you feel every emotion that the author is experiencing.
What to Watch
1. Hello, Goodbye, and Everything in Between
What it's all about: Based on the book by Jennifer E. Smith, this is a story about high school lovers, Claire and Aidan, who make a pact to break up before they head off to college. For their last hoorah, they plan one more goodbye date and begin to question whether or not they can begin a new chapter without either of them in it.
Why Cancers will love it: This is a story that feels all-too-relatable—the end of a major life chapter can feel like the scariest thing in the world. Cancers attract relationships, both romantic and platonic, that are deep and loyal, and Hello, Goodbye, and Everything in Between is a film that this sensitive sign will definitely connect to.
Where to Watch: Netflix, premieres July 6
2. Love, Victor
What it's all about: Inspired by the 2018 film, Love, Simon, this series is about a teenage boy named Victor who struggles with his sexuality. In an attempt to come into his own, he reaches out to Simon for guidance as he adjusts to being the new kid at school.
Why Cancers will love it: Even though this show depicts tough struggles and plenty of teenage angst, it also has a charm that keeps you hooked from the very first episode. It's filled with heartfelt scenes and characters that you can't help but fall in love with.
Where to Watch: Hulu and Disney+
3. Degrassi: The Next Generation
What it's all about: Did you spend your summers watching reruns of Degrassi during your preteen years, or were you normal? This show was truly the blueprint for all teenage dramas, with hundreds of episodes surrounding the lives of Canadian teenagers navigating school, their sexuality, peer pressures, personal and romantic relationships, and all the trial and tribulations that come with growing up.
Why Cancers will love it: Any show that will take you through a whirlwind of emotions is a show for a Cancer! This series will make you cry happy tears, sad tears, tears of laughter, and more. Not to mention, Cancers are very sentimental, so watching a throwback series like Degrassi will give them a sense of nostalgia and longing for the good ol' days.
Where to Watch: Prime Video and HBO Max
What to Listen To
If there is a playlist that will get you in your feels, it will be one curated for a Cancer. This water sign is all about experiencing music in its entirety, from the lyrics to the beat to the way it makes them feel. Cancers will definitely become attached to a classic breakup song, and you can guarantee that those cheesy love songs that we hate to love (or love to hate?) will be on there.
What to Wear
If their sensitive personality doesn't give it away, their personal style surely will! Cancers are fit for cozy fabrics, a muted palette, and subtle feminine touches that align with their gentle souls. Make no mistake, Cancers know how to make a statement, love playing with retro pieces, and often opt for one "pop" item to make their look stand out!
Day
dress / sandals / purse / sunglasses / necklace
Night
top / skirt / shoulder bag / heels / earrings
Lounge
top / shorts / slippers / scrunchie
What to Do
1. Attend a sound bath session
Cancers are ruled by the moon: the celestial body that embodies self-care, emotions, and domesticity. With that being said, this sign prioritizes having comforting and safe sanctuaries for them to zone out and be one with their emotions from time to time. Trying out a sound bath could be a new and soothing way to meditate and practice self-care.
2. Host a backyard dinner party
A lot of Cancers can be considered homebodies, so this is the perfect way to bring celebrations and fun inside the home. This water sign also craves deep and emotional connections with their lovers and friends, so bringing them together for a social gathering inside their home is the ideal combo for fun!
3. Curate a "feel good" playlist
If there's a sign that can't help but get in their feelings, it's a Cancer. One good way to channel those emotions is curating a personalized playlist of "feel good" tunes that instantly lift your spirits and put you in the best mood. The best thing about a personalized playlist is that everything goes! Who cares if Megan Thee Stallion is immediately followed by a track from the Hairspray soundtrack? When it comes to "feel good" songs, the limit does not exist!