As the weather changes, naturally, so will your budget. The seasons can have an impact on your finances, whether it's setting aside a little more money for brunch season with your friends in the summer or opening up a whole new savings account for holiday gift-giving in the winter.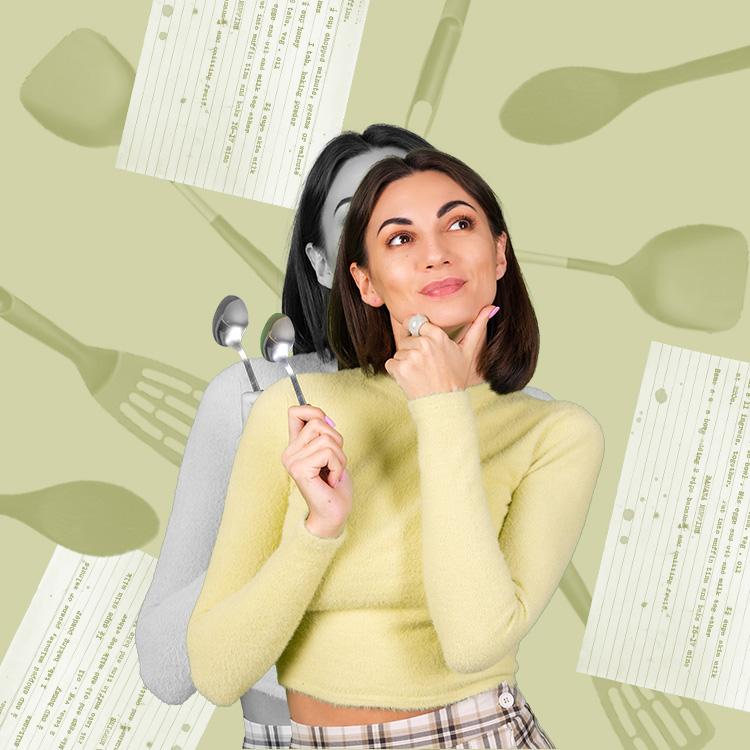 high in protein, good for gut health, and anti-inflammatory? yes, please!
Preparing for the colder months is more than just about breaking out your old coats and sweaters; your finances also need prepping to plan for the change to your spending, especially if you are rebuilding financially from a tough year. Here are a few ways you can change up your budget to ring in the winter season wisely, without spending your last dollar.
1. Reevaluate your budget
The spending categories in your budget, which can include household bills, dining out, fixed expenses, and more, can—and most likely will—change and shift with the seasons. From your utilities increasing from being in the house more to preparing for holiday travel, make sure to reevaluate your budget to accommodate the change to your lifestyle this winter.
Whether you update your budget on a weekly, monthly, or a paycheck-by-paycheck basis, take time to make any modifications to your spending categories to be prepared for winter spending. Use your favorite budgeting software to update your spending in advance of the winter season. Your extra dollars may need to go toward your shopping budget for gift giving, or toward an increase in household items. Keep your budget flexible to accommodate your winter spending habits.
2. Save in advance for the holidays
As soon as the weather breaks, the holidays are looming right around the corner, which means the season of gift-giving is near. Don't let your wallet take a hit this winter while trying to gift shop for the holidays; prepare in advance and set aside savings specifically for the holidays.
Prepping for the holiday season can be daunting, especially if your budget isn't prepared for it. Evaluate your finances to see how you can allocate more funds for gifts, holiday travel, decorations, and other celebratory plans. Make a plan to attack the holiday buying season by making a checklist of everyone you plan to shop for, how much you plan to allocate to their gift, and where in your budget your spending is coming from. Put yourself on a timeline for when your spending begins and ends for gift giving this winter, as it is easy to overspend on family and friends for the holidays.
Traveling for the holidays to spend time with friends and family can also make a dent in your finances. Budget for travel in advance by taking advantage of any travel deals available and saving up for any expenses associated with your travels, including gas, rentals, hotel stays, and airfare costs.
The holidays during the winter are very festive, and decorating your home to match the joy of the season can be costly. Look to use recycled decorations for the holidays instead of purchasing new items, or look for cheaper alternatives at your favorite stores to get your home holiday-ready.
Source: colorjoy stock
3. Change up your spending habits
Being in your home more during winter will most likely tempt you to order online more, versus dining out and going shopping in your favorite stores. Shift your budget to accommodate how your spending habits will change this winter season.
Your budget this winter might include more money allocated toward getting your basic household and beauty items delivered, versus going into the stores to save time and to protect your health ahead of the flu season. Dining out usually slows during the winter, especially now as we're in the middle of a pandemic, so be prepared to make room in your budget for the change in your dining out habits. You may want to shift money around to accommodate spending more on groceries instead of going out when the temperature drops.
Shopping and maintaining your winter attire will also require a few extra dollars in your budget. Prepare to spend a little more money on clothing items if you live in a colder climate. Winter clothing is usually a little more costly to buy while in season, so before the cold hits, shop around to prepare for what you might need, like coats, gloves, scarves, and boots. Anticipating what your spending habits may look like as winter approaches will help you shift your budget around proactively for a more realistic look at how winter might change your finances and your lifestyle.
4. Plan for an increase in household expenses
During the colder months, you're in the home more than usual, which usually includes using more heat, electricity, and household appliances. Don't let your utility bills shock you this coming winter season; prepare for an increase in household expenses before it's time to hibernate during the colder months.
The colder the season, the more heat you and your family are likely to use to stay warm inside. Set aside more for household expenses and adjust your budget to make way for higher utility bills and any other expenses related to maintaining your home throughout the winter. Check in with your utility providers to see if they have cost-efficient ways you can save money on your utility bills in the winter, as many have peak savings days they recommend or tips on how you can use less energy throughout the season to lower your bill.
You may want to make room in your budget for weather-related home maintenance as well, like snow removal or sealing your doors and windows to keep in the heat. Damages to many homes due to winter weather can break your savings, especially if you're not properly prepared. Make sure you set aside more money in your home budget to make way for any unexpected home expenses the winter might inflict on your home.
5. Prepare in advance for tax season
Time waits for no one, and neither does tax season! If you're already sweating at the thought of filing taxes next year and feel unprepared, you are not alone. Get ready for tax season this winter by taking a closer look at your finances before the beginning of the new year.
Gather up all of your tax documents and receipts from the year so that you don't miss a beat next year during tax season. This could include any itemizable expenses from working from home, unemployment benefits due to being laid off or furloughed, or relocation expenses that may be reimbursed.
Take this winter season to research and find a tax professional or trusted tax software you can use before the end of the year in order to plan your filings early. Get an early look at what your tax liabilities may look like next year, and get ahead of the game!