Ah, the holidays—the season of comfort, joy, and spending copious amounts of money on flights, hotel rooms, celebratory dinners, and lots and lots of presents. With inflation wreaking havoc on our wallets, many of us will need to tighten our purse strings this holiday season. One way to get ahead of this, however, is to start planning for the holiday season now. It may seem like it's a long way off, but November is right around the corner. Planning now will mean getting to enjoy everything the holidays have to offer without throwing your financial goals out the window. Here are six budgeting tips to implement now so you can enjoy the holiday season without blowing through your entire savings account.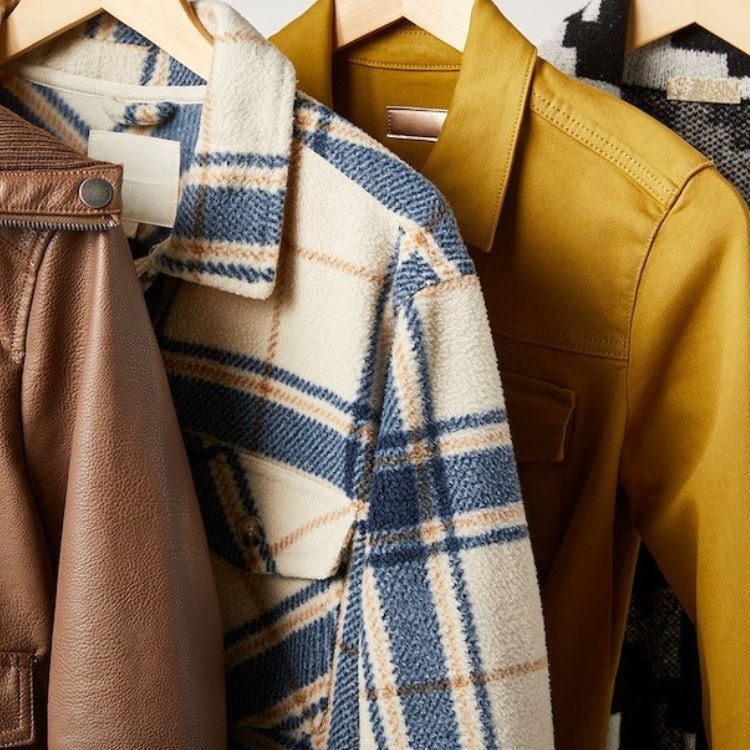 ...and it's wallet-friendly
1. Review your finances
Before we get into holiday season proper, take a minute to check in on your finances. How much are you spending on a regular basis? How much are you saving each month? Are you investing or maxing out your 401K? Are you meeting whatever other financial goals you've set for yourself? Understanding your general financial well-being is a great habit to get into. It will help you be realistic about how much you have to spend this holiday season. Once you've checked in, you can start to cut back in certain areas throughout the fall so that by the time the holidays roll around, you'll have more money to spend on gifts, activities, and everything else the season has to offer.
Pro tip: Savings accounts like Ally Financial allow you to bucket specific savings goals. Starting a bucket for the holiday season can give you peace of mind ahead of time—and a few extra dollars from the accumulated interest.
2. Check your credit card
Credit cards are often underutilized. Yes, you can charge purchases to your account, but credit cards often come with other great benefits. These can include cash back, bonus points, and more. If you already have a credit card, do a thorough scan of what your card offers. You might be able to book cheaper travel arrangements or utilize your cash back, points, or miles for flights and hotels. If you're in the market for a new credit card, do some research to find one that's the right fit for you. There are often sign-up bonuses like flight credits or free nights at certain hotels that might come in handy this holiday season. Just make sure you double-check any blackout travel dates before making final decisions.
Pro tip: Not enough points yet? If you play your card right (see what I did there?) and spend enough now, you might be able to save up for your next trip home.
3. Make a list and check it twice
When it comes to gift-giving, it's easy to get caught up in the holiday spirit and overspend. That's why setting a budget beforehand is crucial. To help you stay within your budget, list out the primary people you intend to buy gifts for, as well as the amount you want to spend on each person. Family and close friends might take up more of your budget, while more casual connections like neighbors and colleagues could cost a bit less. Add up the total and make sure it's an amount you're comfortable spending. If not, rework your math until you get to a more reasonable amount.
The best part about doing this early is that you can also start purchasing earlier too. There's nothing worse than making your list in November and realizing your budget doesn't line up. If you start buying gifts here and there now, your wallet won't be hit as hard later.
Pro tip: Leave a little wiggle room in the budget for one or two extra gifts just in case something pops up—even if that something is a gift for yourself that you saw while shopping and can't stop thinking about.
4. Shop the early sales
Don't wait for standard seasonal sales like Black Friday, Small Business Saturday, and Cyber Monday. Popular retailers have sales and deals literally all the time—seriously, when was the last weekend Abercrombie didn't have a sale? Whether you're looking for more affordable gifts or new additions to your holiday wardrobe, these early-season sales will often get you good prices on bigger ticket items you've been eyeing. Shopping early deals will also help you get ahead of the holiday rush later in the season.
After you've made your gifting list (and maybe a personal wishlist), start selecting the actual items you want to purchase for your loved ones or yourself. Then, check those websites frequently throughout the months—you may just find something on your list on sale early.
Pro tip: Domestic travel has been a bit steep lately, but sometimes flights go on sale too. Apps like Hopper can help determine the best time to book travel arrangements without breaking the bank.
5. Reduce, reuse, and recycle
It's important to acknowledge the holiday season can feel consumerism-heavy, but it doesn't have to be, especially when it comes to gifting. While gift-giving is definitely some people's love language, it's always the thought that counts. This year, make a donation to a good cause in their name. Save a few dollars with unique thrifted items, regifted items like books you loved, or DIY gifts based on your hobbies. You can get creative with your wrapping, too. All those Trader Joe's runs? Repurposed Fearless Flyers and TJ's brown paper bags make excellent gift wraps.
Pro tip: Even though you might want one, you don't need a completely new outfit for every work party, family dinner, and holiday celebration. Try building new looks out of things you already own or adding a new trendy piece here and there to bring a fresh feel to a go-to look.
6. Go gift-free
At the end of the day, the holiday season isn't about the physical gifts we give or receive. It's about the quality time spent with our loved ones, and the memories made together. Instead of spending on presents, use that amount (or ideally less) to create fun experiences. Plan to go ice skating with a bunch of friends, have a cozy holiday movie marathon, raid each other's closets, or paint each other's nails instead of going to the salon. Make kits for those in need, host a book or cookie exchange, try new holiday recipes, make seasonal cocktails at home, or host a fun PowerPoint party. Gifts are great, but memories last a lifetime.
Pro tip: Talk about your finances. You probably aren't the only one with money on your mind. Don't be afraid to ask your friends and family about creative ways they're saving this holiday season!