When I first started working from home, I was staying with my parents. I felt so lucky to be with my family rather than my tiny studio apartment, but I had a hard time adjusting to working in my childhood bedroom, a space I once spent blasting pop-punk music and dreaming about prom that now was supposed to hold my adult self, both working a 9-5 and living my life. I was dreading work every day, struggling to get out of bed, and basically having the Sunday Scaries every night of the week. Then, my lovely dad set up an old desk from the garage in my bedroom, I got a comfortable chair, and my mom spruced it up with some art and goodies—et viola, I was back in business. (Meaning, I overstayed my welcome by about two and a half months.)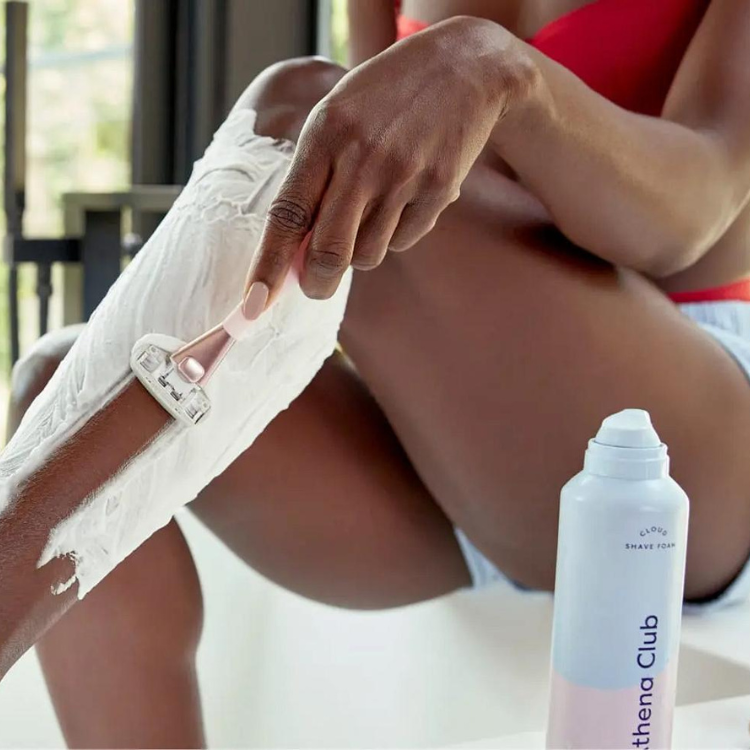 "This razor gave me the silkiest, smoothest shave I've ever had! I never get any cuts or scrapes, even on those hard-to-shave places."
All this to say, a proper WFH set-up is essential to productivity and creativity, and most of all, some semblance of sanity along the way. After a few months of perfecting my space at home, I've realized there are a few items that just make it feel like a space to work for me. Goodbye desk/vanity/kitchen table/crafting station and hello the home office of my dreams.
1. Blue-Light-Blocking Glasses
Like me, you've probably been staring at a screen for basically the entirety of 2020. Whether it's typing up emails on your tablet or posting social images on your phone or the day-to-day work you must complete on a laptop screen, your eyes have probably had enough. WFH made me finally break down and get a pair of blue-light-blocking glasses from WearMePro, and I noticed a major difference in my overall mood, my productivity, and my daily tension headaches from staring at a screen after wearing them every day. I keep them on my desk at all times, and after a while, I remember to put them on at the start of every morning. (Heck, I often leave the house for lunch and forget to take them off!) Plus, let's not forget how absolutely chic and put-together it feels to have a pair of cute glasses on all day long.
WearMePro makes finding quality eyewear (whether it be glasses, sunglasses, or these blue-light glasses!) on a budget extra easy, as all styles come in just under $30. No sacrificing your precious paycheck for cute glasses to wear for work.
2. Candles
The #1 upside to working from your living room is that all of your belongings are right there with you all day long, and that includes all of your best candles. My life changed for the better when I realized I could sit at my desk, drink my coffee, and light the pumpkin-est of candles next to me all day long. It makes your set-up feel extra special and styled, but your favorite scents also have the power to boost your mood, in turn making you a much stronger and approachable coworker. Who doesn't want to go over last month's goals with a coworker breathing in the intoxicating scent of leather and suede? I know I do.
3. Snacks
Are you missing your office's impressive snack cabinet? Same, so I decided to recreate it at home. My desk is eerily close to my kitchen, which has burned me on many occasions. I'm constantly getting up to refill my water bottle (or get more coffee), and I peek into the pantry to get a snack. Instead, I dedicated a tiny section of my desk drawer to easy snacks I can feel good about munching on all day long. I swear by the Banana Trail Mix from Trader Joe's, popcorn, and apple cinnamon Veggie Straws (the best thing on Earth).
4. Books or magazines
Turning your WFH station into an oasis is more than just making it a place to get work done; I love when my desk has something I can do to relax. Instead of picking up my phone during the day, I keep whatever book I'm reading or a new magazine closeby. I'll give myself a 15-20 minute break in between tasks, and I use that time to read something. It's given me such peace-of-mind during the day and makes me excited to get into my next task rather than dreading it. I've also done this with audiobooks, and I love it too!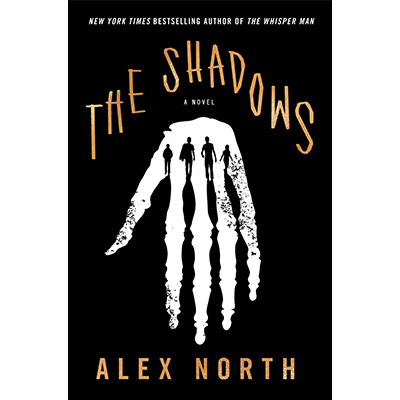 5. Stationery
Having a pretty planner is half the battle of getting my life together, and I'm not the only one. However, I've also stocked my desk with other stationery items that make ticking off a task way more fun than it should be. Sticky notes help me write quick reminders or flesh out ideas that I don't want to dedicate a whole space in my planner for. I swear by colored highlighters to help me associate different tasks with different sections of my brain ("write article" is a different color than "do dishes"). Plus, I love also having a nice pair of scissors, a ruler, nice pens and pencils, and a few small notebooks for ideas and lists. You never know what you'll need, and it makes my desk actually feel like a real office.
This post contains a sponsored inclusion of Wear Me Pro, but all of the opinions within are those of The Everygirl editorial board.