No company, role, or industry is the same. There are so many different career paths we can all take, which makes that nine-to-five life a whole lot more exciting. It also means that there is no one type of career advice that works for everyone. Luckily, there are a lot of resources that help make figuring out this whole climbing the ladder thing easier—including resume templates. Long gone are the days of trying to design a decent-looking resume in Word from scratch one indentation at a time. However, with so many options available, how do you know which one is best for you?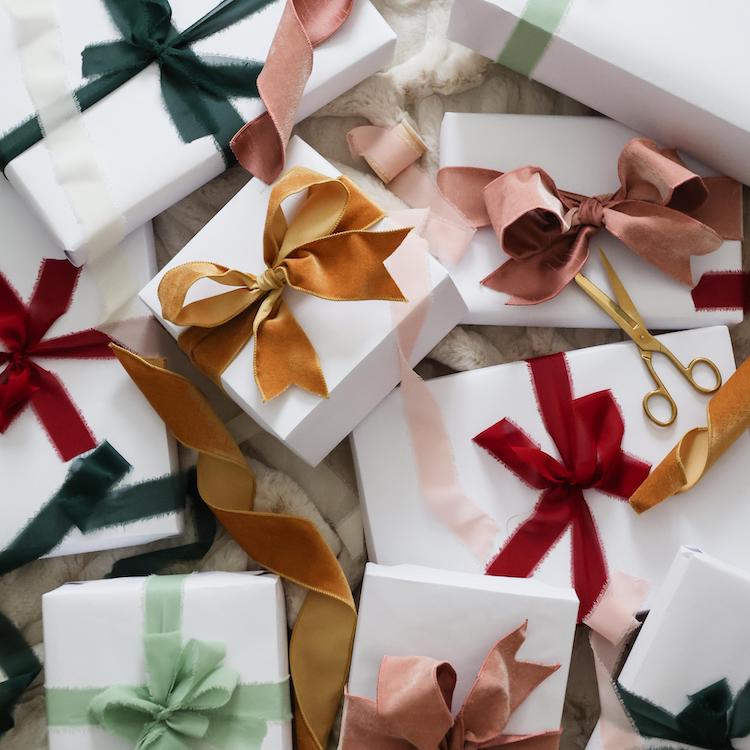 the perfect gifts for everyone—and we mean everyone—on your list
When choosing a resume template, it's important that you pick one that is appropriate for the industry, the type of companies you're applying to, as well as the role at the company you're applying to. That's a lot to consider, so we're breaking down what your resume should actually look like below:
Traditional Industries
If you're applying for a role such as an accountant or lawyer in a traditional industry, it's best to keep things pretty clean with your resume. You'll want to go for a classic resume template that isn't designed with any flashy colors or graphics. Simply highlight your work experience and qualifications in a concise and straightforward way.
It can be hard to design a simple and chic resume when you want to include a lot of information. To keep things streamlined, focus on the roles and skills that relate to the specific job you're applying for (this means making some resume changes when applying for different types of jobs).
When it comes to designing a resume for a traditional industry, you should avoid fancy fonts or colors, as you don't want to ruffle any old-school feathers by mistake. It's always a good idea to use bold headings and bullet points where necessary in order to break up text into easily digestible information bites that quickly communicate important facts about yourself without going into too much detail.
Creative Industries
For roles in creative industries, you can have a lot more fun with your resume design. This is especially true if the role you're applying for requires strong graphic design, visual, or branding skills. If you're applying for a creative role in a very traditional industry, you may want to tread lightly here. It can still be helpful to choose a template that shows a strong eye for design, but you may want to swap any bright colors out for more neutral choices like navy or forest green.
For creative roles, you want to highlight your creative skills and your resume is a great place to showcase your strengths. Creative roles can also be quite competitive, so you need your resume to stand out in a sea of applications. Point being—don't be afraid to think outside the box here. Go for a more unique template that will catch the reader's eye with a bold color, modern font, or visual aids such as a chart or unique bullet points.
You also need to find a template that suits your unique needs as a job searcher in a creative industry. If you're applying for a creative role, you may have an online portfolio that showcases past examples of your work (this is very common for writers, designers, photographers, and branding experts). Look for a resume template that includes a spot to prominently highlight your website address.
Casual Industries
For more casual industries (hello startups), you have a bit more flexibility here. If you're applying at a young company run by millennials, you're much more likely to impress by having a less traditional resume. Professionals in informal industries such as retail or dining also won't mind if your resume has a more unique design. If you aren't applying for a design-centric role, there's no need to get too fancy here. The goal is for your resume to be easy to read and to pop when hiring managers or recruiters sift through a bunch of resumes at once.
To add some personality to a resume, but to still maintain a professional vibe, consider using light color tones on your resume rather than black-and-white text throughout—just don't go overboard and stay away from anything neon.
The Takeaway
There is no one right way to format a resume. That being said, you want to keep the specific job and industry in mind when tailoring your resume for each application. Think about who is likely on the receiving end of that resume. Are you applying for a social media marketing role under a marketing director known for launching innovative campaigns? Even in a traditional industry, you can probably send a more creative resume their way.
Customizing your resume is a great way to highlight the unique skills and experiences that you can apply to each job you're interested in, but don't forget you can also customize your resume design each time you apply for a job by quickly changing colors, fonts, and graphics.