Is it just me, or does the word "hobby" sound like a big time commitment? It makes me think of something you do for hours at a time when you have a whole free weekend. Between balancing a full-time job, keeping up with regular errands and chores, and maintaining some semblance of a social life, this is not a luxury I experience often. But I've realized that hobbies don't have to be activities you invest a ton of time in. They can be something you pick up when you have a spare chunk of free time and put down again when life gets in the way. If you need some inspiration for simple activities to fill your after-work hours, here are 10 hobbies you can easily fit into your 5-to-9 routine.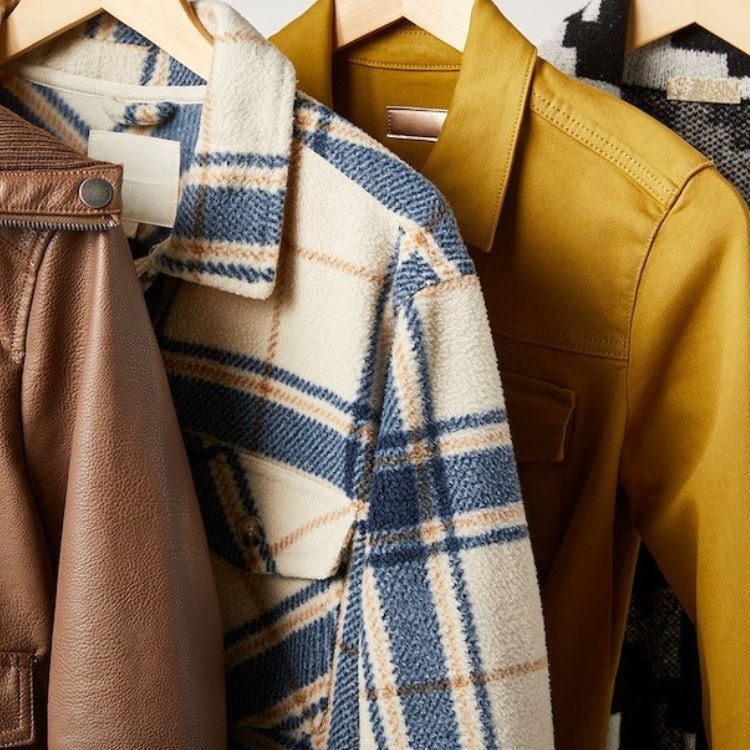 ...and it's wallet-friendly
1. Reading
Reading is one of those hobbies you can pick up anytime, anywhere. If it's been a while since you last read something just for fun, let this be your sign. Compile a TBR (to-be-read) list of all those books you've been meaning to read. Then, make it your goal to check off the whole thing. And if buying a bunch of books sounds like too much of an investment, look to your local library. Most have a huge selection of genres, including old favorites and brand-new releases.
2. Thrifting
Are you hoping to ditch your online shopping habit? Thrifting can be a way to scratch that shopping itch without spending a ton of money or contributing to more waste. Stop by your local thrift store on your way home from work and sort through the racks for hidden gems. Whether you're shopping for your home or your wardrobe, the thrill of the hunt makes any purchase more gratifying.
3. Non-Competitive Sports
Hobby sports don't have to be as involved as playing in a competitive league. If you want physical activity without the pressure, try a sport that's a little more low-stakes. Racquetball, tennis, and pickleball are all fairly simple to pick up and can be played with just one other person. Hit the courts after work to break a sweat and release some of that pent-up energy from the day.
4. Cooking
You've got to eat anyway, so why not make preparing meals something you enjoy? If you've never been much of a cook, start by learning basic kitchen skills, such as how to use knives safely and know when something is done. Then practice as you experiment with new recipes. Food tastes even better when paired with the satisfaction of knowing you made it yourself.
5. Arts and Crafts
Most of us did all sorts of arts and crafts projects as a kid, but those activities tend to get pushed aside as we enter adulthood. Think back on the type of projects you enjoyed most growing up, and try your hand at it again. Whether you choose painting, drawing, pottery, or simply coloring, this stress-free hobby is one your inner child will love.
6. Brain Games
For something a little more involved than staring mindlessly at a screen every night, try testing your brain with simple games. Sudoku, crossword puzzles, and solitaire are great hobbies that challenge your brain while still offering the fun sense of playing a game. Find one you enjoy and use it to take your mind off work at the end of the day.
7. Indoor Gardening
No, picking up a random plant at the store, plopping it on your windowsill, and watching it as it slowly dies does not count. If you really want to turn indoor gardening into a hobby, arm yourself with the knowledge and tools you'll need to make your plants thrive. Start with a book on houseplant care if you're a true newbie, and be sure to read up on whatever varieties you choose so you know exactly how to care for them. On most days, your plants won't need much from you, but nurturing another living thing over time can be a very fulfilling experience.
8. Putting Together Puzzles
A puzzle is something you can easily work on over time and come back to when you have a free moment. And luckily for us design-minded folks, puzzles have gotten much prettier over the years. There are some truly gorgeous ones available now that can fit any aesthetic. If you complete one that feels particularly special, frame it as art!
9. Needlework
There are tons of different types of needlework that you can easily pick up on a whim. Knitting, crocheting, embroidery, punch needling–you name it. And if you're worried about the learning curve, don't be. Start with a kit designed for beginners, and you'll have all the supplies and instructions you need to make something beautiful.
10. Journaling
Journaling is one of the best ways to unwind at the end of the day, reflect on your thoughts, and work through your feelings. To make this a hobby that you enjoy, experiment with the format that works best for you. Manifestation journaling is great if you're very goal-oriented. Gratitude journaling can help you take stock of your life and appreciate what you have. If you're feeling artsy, try bullet journaling and flex your creativity by decorating the pages with colorful markers and stickers.