I grew up surrounded by my mother and grandmother's beauty products, much of which consisted of iconic brands like Chanel and Dior. My mother always lived by the mantra that makeup shouldn't make you look different, but should simply highlight your features, a philosophy that I live by today. I still remember getting my first tube of Diorshow mascara (my mother insisted on brown at the time so it wasn't as dark) and reveling in how lush and beautiful it made my lashes look.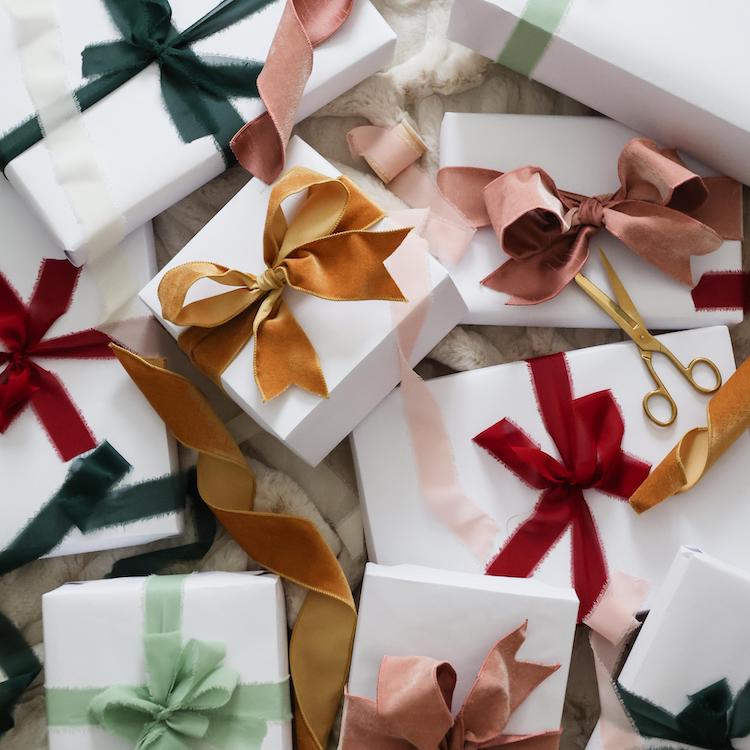 the perfect gifts for everyone—and we mean everyone—on your list
As a '90s baby, I didn't grow up around many "green" alternatives and learned the most about being eco-friendly during college at UC Santa Cruz (Go banana slugs!). As an adult, being eco-friendly and searching for clean alternatives has become a big part of my life. I am constantly trying to reduce my carbon footprint and use "clean" or "green" products when possible. This was a fairly easy feat when it came to household cleaning products, but when it came to finding clean beauty products, I was reluctant to give up my tried and true staples. What can I say? I was hooked from that very first tube of Diorshow mascara.
As I approached my 30th birthday, I decided to slowly replace my beloved beauty products with clean alternatives. Though I was skeptical at first, as I added more and more clean beauty products to my makeup bag, I was blown away by the results. Not only are they performing just as good as (or even better) than the products I used to use—some of which are cult favorites—they are all decently priced and last me at least four months apiece.
If you've been wanting to make a similar switch, I can promise you won't be disappointed. Here are the clean beauty products I swear by:
Mascara
Diorshow mascara has been a cult favorite for a while with its giant brush that gives the look of full, lush, and long lashes. As I mentioned, my mother used Diorshow and turned me on to it at an early age. My mother passed away when I was 15, and using the same mascara that she used was always comforting, so this was one of the hardest products for me to transition. I truly did not think that any clean product would come close to giving me the same thick lashes that my beloved Diorshow did, but low and behold, I was wrong.
I tried Milk Makeup KUSH Mascara and was immediately in love! It has a similar brush to Diorshow and gives the illusion of thick and full lashes. But the true measure of mascara is how well it stays put, and this one definitely doesn't budge. I've done my fair share of crying while wearing this mascara (I cry during commercials, TV shows, and movies that have even a hint of emotion), so I can attest to this mascara's staying power. Big tears streaming down your face will always result in some drippage, but if you just get a little teary, your mascara won't budge. Note that this only comes in black, but I'm a redhead with fair to medium skin, and the color hasn't been a problem for me.
Eyeliner
My eyeliner of choice was also part of the Diorshow product line, and I used the black waterproof eyeliner all throughout high school and college. I use eyeliner on the waterline of my eyes, so I have a few non-negotiables when it comes to the eyeliner that I use:
It can't cause irritation during application. Since I line the waterline of my eyes, it's right up against my eyeballs, so this is super important.

It can't drip or smudge if my eyes get even a little bit teary.

It needs to be soft enough so it doesn't pull against the sensitive skin around my eyes.
I started doing some research and found ILIA's Clean Gel Eyeliner. This eyeliner glides onto my eyes in a silky smooth line that is just a dream to put on. I love that the product is a twist-up because it makes it way easier to use. My old eyeliner was a soft pencil, so I always needed to keep a sharpener on hand. This added one more item to my makeup bag, and if I forgot to wrap it up in tissue, it would leave a black residue on my other products.
The ILIA eyeliner does come in both black and brown (I use black), which gives some options if you're looking for a more muted look.
Concealer
One of the first types of makeup I remember begging my mom to let me wear was concealer because I was self-conscious about my dark circles. Thus, I've been on a quest to find a great concealer for as long as I can remember. I've tried a variety of products over the years, but most recently, I was using IT Cosmetics Bye Bye Under Eye Full Coverage Concealer. I figured that because it was made specifically for the delicate under-eye area, it would be my best bet. Unfortunately, I was very wrong. The product felt thick and cakey, and while it looked good when I initially applied it, by the end of the day, I would look in the mirror and feel like my under eyes looked worse than before. The thickness of the cream made it dry out on my skin, which seemed to highlight fine lines and puffiness that I didn't even know I had! Needless to say, in my hunt for clean alternatives, I wasn't sad to say goodbye to this product.
After an in-depth conversation with one of the associates at Sephora, she recommended ILIA's True Skin Serum Concealer with Vitamin C and I absolutely love it. The liquid formula goes on seamlessly with the wand applicator and blends out really well. I don't wear liquid foundation, so when it comes to concealers, I'm always on the hunt for a product that has good coverage with great blend-ability so it doesn't look like I have patches of makeup on my face. I apply a few dots in the corners of and under my eyes and use a wet beauty blender to blend it in. It never cakes, never looks heavy, and always looks seamless on. With 20 different shades ranging from light to dark and warm to cool tones, this brand offers a lot of options which is amazing and is something that I love supporting.
Pressed Powder
I used MAC Studio Fix Powder for a long time, not because I particularly loved it, but mostly because the MAC brand seemed to be all the rage when I was growing up. With that said, I did feel like the color matched my skin really seamlessly which I was pleased with. I use pressed powder to give me a bit of coverage but mostly use it to set my concealer and give my face an even, satin look. Though this product helped achieve the look I was going for, it didn't always sit super well on my face and would sometimes start to look patchy. I'm not going to lie, I settled for this product and its lackluster results because I had no idea what else to use.
One of the associates at Sephora off-handedly recommended the Kosas Cloud Set Powder, and I kept it in mind but figured that I'd finish the powder I had on hand before trying it. That was a total mistake because the Kosas Cloud Set Powder was everything that I have ever looked for in a powder and more! It doesn't give a ton of coverage, but it does have a blurring effect that makes my face look satiny-smooth, keeps my concealer in place, doesn't cake, and feels weightless. IMHO, it is the perfect powder. I'm already on my second compact and used up my first one until there was literally no powder left. For reference, I use the powder pretty much daily (about 5-6 days a week), and it lasted me about four months before I had to replenish. This powder also comes in 10 different shades, so you can easily match your skin tone.
Bronzer
I've been a diehard fan of NARS Laguna bronzer for years (as has a large portion of the internet) and loved the subtle glowy look that it gave my skin without appearing too orange. As a redhead, many bronzers bring out an orangey tone on my skin, so finding a new, clean option was a bit of an undertaking. I was looking for a clean alternative that was talc-free, and I discovered that there aren't a ton of options out there because many bronzers now come in a cream formula. I looked into a few different brands but felt that some were too sparkly, some were too orange, and some just had a weird texture.
After multiple trips to Sephora, and many trials and tribulations, I settled on the ILIA NightLite Bronzer Powder in the color "Drawn-In." I first tried the darker color "Novelty" because it seemed to look the same initially, but the powder is very pigmented, so it came out way too dark on my skin. Lesson learned: Always try the product on your skin, and don't go by how it looks in the packaging.
Blush
Much like the Laguna bronzer, I've been a longtime fan of the NARS Orgasm blush, I but wanted to stay away from ingredients like talc. Bare Minerals Gen Nude Powder Blush in "That Peach Tho" has been a great alternative. I'll admit that the color is slightly different, but it still works well on a variety of skin tones, pairs great with my bronzer, and goes on really smoothly. It livens up my skin and makes me look fresh and awake regardless of how I'm actually feeling. It is more matte than the Orgasm blush, which is unexpectedly really nice with the subtle shimmer of the ILIA bronzer. Keep in mind that I find this product to be highly pigmented, so a little goes a long way. It seems to be more pigmented than the NARS blush, so be cognizant of this when applying. I definitely made myself look a little clown-esque the first time I tried it on.
Brow Gel
I first learned about Anastasia Beverly Hills when I worked at Nordstrom because one of my friends turned me onto it. I have curly eyebrows (IYKYK) and need a good brow gel to hold them in place. I used to use the Strong Hold Brow Gel, but it didn't fit with my new clean beauty quest. After searching for a clean alternative, I came back to my tried and true brand, ILIA, and I started using the Essential Brow Natural Volumizing Brow Gel in medium brown. I love that it holds my brows in place and gives just a smidge of color with minimal effort. You could certainly go darker with the color as they offer three tints, but I prefer the mild tint. I'm on my third or fourth bottle and started using this product almost two years ago.
Lipstick
Years ago, I got a deluxe sample of Makeup Forever's lipstick in N9 for my Sephora birthday gift, and I truly thought this product was a unicorn. Not only was it the perfect peachy-pink shade with warm undertones that perfectly complimented my skin, but it was hydrating without being sticky, was slightly iridescent, and almost felt like wearing ChapStick. I must have gone through five tubes before they discontinued the color. I always remember laughing at my mom searching for the perfect lip gloss after they discontinued "her color," and now I finally understand the frustration with it!
I tried dozens of different lipsticks in my search for a replacement until I stumbled upon my new favorite lip product. Kosasport LipFuel Hyaluronic Acid Lip Balm in the color "Flow" has become my absolute go-to lip product and has a home in each of my purses and backpack. The color is pigmented without being completely opaque, the texture is a dream, it has hyaluronic acid in it for maximum hydration, and as an added bonus, it has a slightly minty smell, which I absolutely love. I might have thought that my first lipstick was a unicorn, but this product tops that, hands-down!