There are few things more difficult than looking at an apartment's blueprints and trying to predict what the final outcome will be. Apparently, this was the case for 27-year-old Colby Burlingame, who signed the lease for her and her boyfriend's Atlanta apartment while the building was still under construction. "We had to sign without actually seeing anything besides renderings of the building. Thankfully, they were spot on. We really couldn't be happier."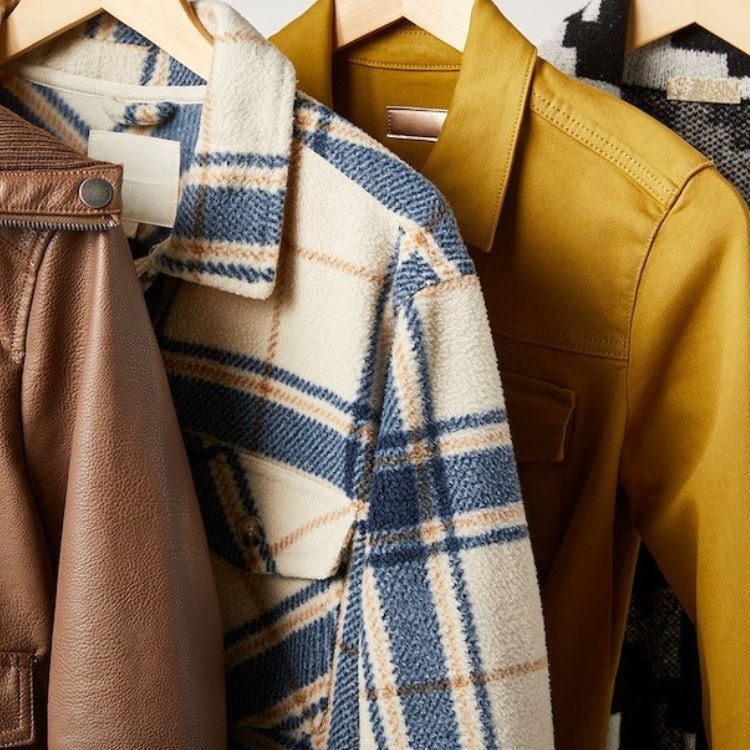 ...and it's wallet-friendly
While working at a large advertising agency with an impressive client, Colby decided to enhance her portfolio and challenge herself when she made the decision to work in-house in the marketing department of a consulting firm. Leaving her East Village apartment in New York, as well as best friend, younger sister, and job, she took up the opportunity to explore a new city and a new career with a brave and optimistic attitude. Cleary, blind apartment hunting worked in her favor. Her new Atlanta Midtown apartment has stunning views and clean, sophisticated décor. With onyx walls and steel bar stools, it's obvious Colby's mastered the challenge of mixing feminine and masculine taste. Especially since she was on a strict "no lucite" order.
Today she shares her home with us, and gives readers advice on life in the South after the Big Apple.
Full name: Colby Burlingame
Age: 28
Location: Atlanta, GA
Current title/company: Manager at Sparks Grove, A Division of North Highland
Educational background: Boston University, College of Communication
You recently moved from your East Village apartment in New York City to Atlanta. How is life in the South different from the Big Apple?
New York and Atlanta are very different! The night we moved into our apartment we went to order sushi and realized there were only two sushi restaurants that delivered to our address. Not that anyone NEEDS more than one go-to sushi delivery place, but it was indicative of the fact that we were, indeed, in a new city.
I think the most evident difference between New York and Atlanta is the fact that Atlanta is a driving city. For five years, I walked to work every day (which I loved) and now, even on the weekends, we drive places the majority of the time. I love a good excuse to people watch, so I guess I'm going to have to find a new way to make that happen!
Tell us about your career move! You worked at a large ad agency in New York with an impressive client. What inspired you to think outside of the box and land a job in the marketing division of a consulting firm?
I really enjoyed the diversity that comes with working in advertising. A new account means learning a new industry, so you can be working on an automotive account one year and a healthcare brand the next. Technology and social media are ever changing and evolving, keeping you on your toes. Finally, there are a lot of different roles and specialties that make up an agency, so you get to work with a lot of different types of people.
While I wanted to make sure that my new job had a similar agency culture, I knew I wanted to use the move to Atlanta to try something slightly different and gain a new experience. I was looking primarily at in-house marketing opportunities when I was introduced to my new company through a friend of a friend. My team gets brought in on projects that have a marketing strategy component and, while I still have the opportunity to work across different industries, I am challenged to think a bit differently than I was before. I could definitely see myself going back to advertising at some point, but I'm really valuing this new opportunity.
It must be difficult to move to a new city with a new job and have to leave you friends and family back home. How to you cope with an intimidating, yet exciting new start?
We actually moved to Atlanta for my boyfriend's job. We met in New York and dated for a year and a half before he decided to move to North Carolina for business school. After two years of long-distance, we decided that we would move wherever he had the best job offer, assuming it was somewhere I could grow in my career as well. While a part of me hoped his dream job would be in NYC, I also couldn't help being excited about the potential of something new. I've always been a planner, so this seemed like the perfect excuse to get outside my comfort zone.
Of course there were small panic attacks about moving along the way, but the fact that my family, friends and coworkers were so supportive made the transition a lot easier. A group of girlfriends booked flights to Atlanta the month after we moved, so I had a girl's weekend to look forward to. This year was also a big year for friend's weddings and wedding festivities, so we had built-in reasons to reunite and celebrate with friends almost every few weeks for a stretch after we moved. I've always felt incredibly lucky to have such wonderful friends and family, and moving to a city where I didn't know many people reminded me how important it is to make the effort to stay connected (pick up the phone, plan visits, etc.) because everyone is so busy and it's easy to get caught up in everyday life.
We all know how expensive rent can be in NYC. Did getting more bang for your buck influence you when styling your home? What was different about styling a home in Atlanta versus NYC?
I moved to New York right after college, so my best friend/roommate, Sam, and I had to be pretty resourceful when it came to decorating. We got a great love seat and chair set off Craigslist (we were New York newbies and didn't know about bed bugs; I now realize we dodged a bullet). Our TV stand was a shoe-rack-turned-media console and our side tables were $15 each from Bed Bath and Beyond. Sam had these great, mounted posters from her bedroom at home that we put in our living room and my mom sent us throw pillows that picked up the colors in the posters. It was such a great first apartment- so cozy–but we never really invested a lot in decorating.
Since neither my boyfriend nor I had a lot of furniture when we moved, we really got to build our apartment from scratch. Working with a blank slate was both exciting and intimidating, but I felt lucky to be able to pick out the pieces we wanted as focal points in the apartment and go from there. Since the rent is significantly less expensive here (and we downsized from apartments we shared with friends), we justified a few splurges. On a whole, though, we tried to take advantage of end-of-Summer sales (we moved at the end of July).
What was the process like while looking for your place? Do you rent or own? How long have you been there?
When we found out we were moving to Atlanta, I researched different neighborhoods and decided that Midtown would be a nice transition from New York. It's a walkable area with lots of bars and restaurants. Piedmont Park, Atlanta's answer to Central Park, is right there as well and the central location makes it easy to get to some of the other great neighborhoods nearby: Virginia-Highlands, Inman Park, Little 5 and the Westside.
I found our building online when it was still under construction and realized it was going to be opening around the same time we were planning to move. We had to sign our lease without actually seeing anything besides renderings of the building. Thankfully the renderings were spot on we really couldn't be happier. We love the apartment!
Were you on a budget while styling your home? Do you have any favorite places to shop when searching for affordable pieces?
Moving is pretty expensive, so we were definitely budget conscious when it came to furniture. We decided to invest in a few key pieces: our couch and our media console. They're from West Elm and CB2, respectively.
Atlanta is a great city for interior design; there are literally endless places to go for unique pieces. Fourteenth Street Antiques Market and Pieces are two amazing shops around town and City Issue in Old Fourth Ward has the most beautiful mid-century modern furniture.
I love Etsy for unique and affordable art and décor, plus you get the added benefit of supporting someone's talent. Ikea and Target are staples in our apartment, as is Amazon. You can literally type "galvanized bar stools" into the Amazon search bar and get exactly what you're looking for, across all price points!
What was the biggest challenge when decorating your home? How did you overcome the challenge?
Striking the masculine/feminine balance in our décor was our biggest challenge. While my boyfriend and I both like modern design, there were a lot of compromises made with regards to the décor (admittedly more on his end than mine).
Although I was under a strict "no lucite" order (sad), he deferred to me when it came to the color scheme of our living room, which is definitely lighter than he would have chosen. As a balance, we decided to keep the bedroom furniture he had in New York/grad school (a bit more masculine), opted for simple bedding and chose a dark color for our accent wall. I still don't think I've completely sold him on the value of throw pillows, but I think our compromising paid off. We're both really happy with the final result.
You mentioned that the food scene in Atlanta is phenomenal! What restaurants would you recommend to others living in the area or those that plan to visit?
I can't say enough about Atlanta's restaurant culture–it's been so much fun exploring the city through its food! I'm sure someone who has lived in Atlanta for longer than four months would have even better recommendations, but the below were my go-tos when we've had friends and family in town:
Brunch: Murphy's or Babette's for (the Highlands); also Highland Bakery, West Egg and Miller Union
Lunch: King & Duke (Buckhead)- get the grilled cheese!
Dinner: The Optimist (Midtown West)- If you like oysters and seafood, you'll love it. The main dining room is gorgeous, but the casual bar in the front of the restaurant is great option if you're looking for something more casual. Plus, there's live music and put-put golf right out front when it's warm.
Cocktails: JCT Bar for small plates/live music/seasonal cocktails (Midtown West); The Lawrence for post-dinner cocktails/dessert with girlfriends (Midtown); Cypress Street Pint & Plate (Midtown) and Ormsby's (Midtown West) and are great for watching sports (Cypress St. has an outdoor fire pit/heat lamps or low-key nights out (Ormsby's has indoor bocce).
What do you like most about living in Atlanta?
The people–everyone is so friendly (it's true!) and it's a city of transplants, so people are really willing to bring you into the fold and introduce you to new people. I also love the green space, and the opportunity to explore a new city. I can't wait to take advantage of the fact that places like Charleston, Savannah, and Nashville are close enough for a quick weekend trip. We've heard rave reviews about the North Georgia Mountains as well; they're supposed to be beautiful.
What advice would you give to your 23-year old self?
My little sister is 23 and we're very similar. I obviously find myself giving her advice (both solicited and unsolicited) all the time…
You're not expected to know everything in your first job, so don't be afraid to ask any question once. If you're engaged, proactive and you're nice to be around, you're already doing a great job. Keep perspective–entry level isn't meant to be easy, but your hard work and long hours will pay off. That said, don't be afraid to take a risk if you're not happy. You're 23!
Make an effort to keep in touch with friends as you all start to spread out across different cities; reunion trips are the best and get better as time goes on.
Dad has a ton of great advice but, no matter what he tells you, don't attempt to do your taxes yourself. H&R Block will do them for super cheap and it's well worth it to know that the NY State Tax Department is not going to haunt you for a year while you work through a simple addition error.
Colby Burlingame is The Everygirl
Aidan or Big?
Big. I have to think that seasons 1-6 played out the way they did for a reason!
Biggest guilty pleasure?
Interior design blogs, Bravo, and ice cream for dinner (which probably happens once a week).
Coffee order?
Iced coffee with skim milk.
If you could meet any woman for lunch? who would it be and what would you order?
Tina Fey. I imagine we'd end up at an Upper West Side diner, so I'd probably order a grilled cheese sandwich, tomato soup and a black and white cookie for dessert. If Hilary Clinton or Kate Middleton wanted to join us, I wouldn't object.
Perfect date?
That's a tough one! My idea of a perfect date is probably a run along the East/Hudson River with a meandering walk through the West Village and breakfast at a cozy café. When we both lived in New York, my boyfriend and I would have what we called "days o' fun." We would wake up early, set out without a plan, and just explore the city until we stumbled on something new; I loved that! We should actually bring that tradition to Atlanta, now that I think about it!
Product Sources
Living Room
Sofa, West Elm
Cofee Table; West Elm
Side Table (gold), Target (no longer available)
Side Table (white), Ikea
TV stand, CB2
Chair (Craigslist) Fabric, Etsy
Kitchen:
Bedroom: