The days are getting shorter. The air is getting colder. Winter is coming. And it's the season that was made for reading. Picture it. You're in your favorite plaid pajamas. You have a steaming mug of hot chocolate in front of you. The air smells of your favorite cinnamon cookies. Your warmest blanket is draped over you. You can hear a fire crackling. Snow is falling outside your window.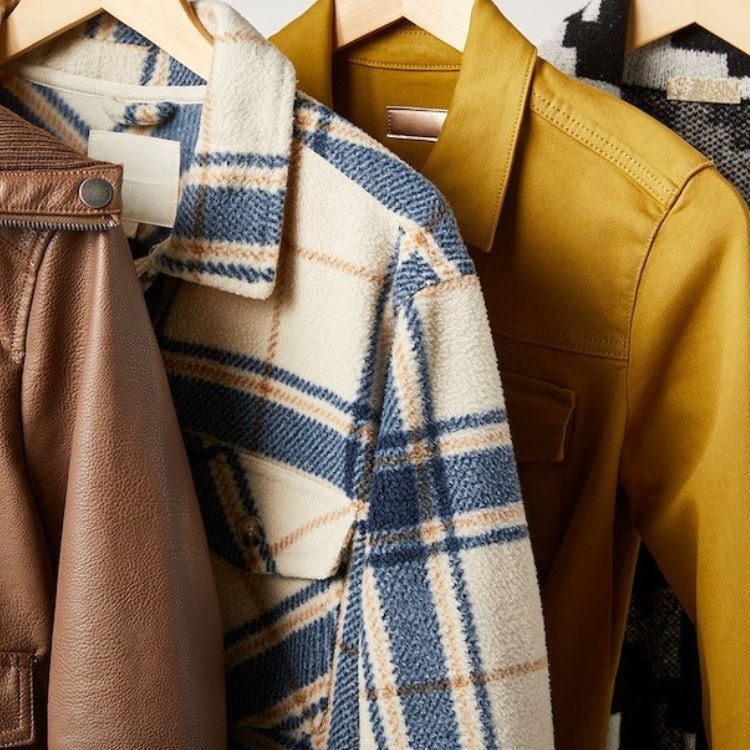 ...and it's wallet-friendly
Sounds perfect, doesn't it? There's only one thing you need to complete the picture: a book to get lost in. Here are all the cozy winter books you need to curl up with this season:
Childhood Favorites To Lean Into the Nostalgia of the Season
Louisa May Alcott
Having recently lost their fortune and watched their father leave to serve as a chaplain in the Civil War, the March sisters—ambitious tomboy Jo, shy Beth, beautiful Meg, and romantic but spoiled Amy—must learn how to survive their new reality at home with their mother in New England. As the girls grow older, they find their place in relationships and in society.
C. S. Lewis
When siblings Peter, Susan, Edmund, and Lucy step through a wardrobe, they enter the world of Narnia, a frozen land ruled by the White Witch. As they explore Narnia, they are met with both friends and foes. But when almost all hope is lost, the Great Lion, Aslan, returns. Will his arrival save them all?
Epics To Get Lost In
Kristin Hannah
When he loses his job, Vietnam War veteran Ernt Allbright decides to move his wife, Cora, and thirteen-year-old daughter, Leni, to a wild, remote corner of Alaska. The three arrive in summer and find a welcoming community of strong individuals who have learned to live off the land. But when winter arrives with its endless snow and eighteen-hour nights, Cora and Leni quickly learn that their greatest danger may not be a lack of resources but Ernt himself.
Gabrielle Zevin
On a bitter-cold day in December, Sam Masur reunites with his childhood friend, Sadie Green. This chance meeting kickstarts their careers, setting them up to launch their first blockbuster video game, Ichigo, before they're even 25 years old. Spanning 30 years, Tomorrow, and Tomorrow, and Tomorrow is an epic story of how disability defines identity, the differences of platonic and romantic love, the hardships of both success and failure, and the joy found in playing a good game.
Essay Collections To Remind You That While Life Is Hard, It's Also Beautiful
John Green
The Anthropocene is the current geologic age, in which humans have profoundly reshaped the planet and its biodiversity. In The Anthropocene Reviewed, John Green attempts to make sense of this age by rating everything from Canada geese to sunsets on the infamous five-star scale. This collection of essays, based on the groundbreaking podcast, is an exploration of the human experience.
Shauna Niequist
Just after her fortieth birthday, Shauna Niequist found herself in a season of change. She discovered that the tools she had used to make it through life so far were no longer serving her. As she moves from the Midwest to Manhattan, she shares how she discovered new ones: courage, curiosity, and compassion.
Fantasy To Take You Away To Another World
Sara Raasch
When the Kingdom of Winter was conquered 16 years ago, its citizens were left without magic and Meira was left orphaned as an infant. Now, when the location of the ancient locket that can restore Winter's magic is discovered, Meria decides to find it herself. But what she encounters is a world of evil magic and dangerous politics, a world where her destiny is not her own.
V. E. Schwab
In 1714, Addie LaRue makes a Faustian bargain to live forever, only to be forgotten by everyone she meets. Addie's life is filled with struggle, secrecy, and a desperate search for love and influence. That is, until nearly 300 years later, when she meets a man who remembers her name.
Multi-Generational Fiction That Brings You To a Cold Climate
Fredrik Backman
The residents of Beartown couldn't be happier that their junior ice hockey team has a chance of winning the national semi-finals. But when the match becomes the catalyst for a violent act that leaves a young girl traumatized, the town will have to decide what's more important: their humanity or the game.
Maria Semple
Bernadette Fox is loved by her husband and daughter and revered by architects all over the world, but to the fellow private-school mothers in her Seattle town, she's a disgrace. One day, it all gets to be too much, and Bernadette disappears. Bernadette's daughter, Bee, devastated that she is now missing out on the promised family trip to Antarctica, compiles email messages, official documents, and secret correspondence in her attempt to find her mother.
Romances for All the Cozy Feels
Alison Cochrun
Last year, Ellie Oliver was working her dream job in animation and spending one perfect day with a woman she was shocked to find herself falling in love with. This year, Ellie is struggling to make ends meet and feels more alone than ever. She thinks her problems have been solved when Andrew, the landlord at the coffee shop she works at, proposes they enter into a marriage of convenience, allowing him his recent inheritance and Ellie the financial cushion she desperately needs. But when the two arrive at Andrew's family cabin for the holidays, Ellie is shocked to learn that the woman she hasn't been able to stop thinking about since last Christmas is Andrew's sister, Jack. Now, Ellie must decide between the security of her arrangement with Andrew and the chance of something real with Jack.
Rachel Cohn and David Levithan
When holiday-loving Lily leaves a red notebook full of challenges in her favorite bookstore, holiday-hating Dash is the one who finds it. As they pass the notebook back and forth, completing dares that take them all over New York City, Dash and Lily learn to love each other for who they truly are. But will their relationship survive when they finally meet in-person?
Self-Help Books To Help You Prioritize Rest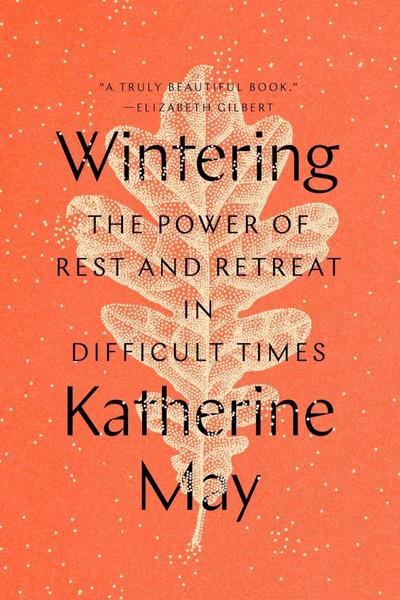 Katherine May
It's no secret that life is hard and that, sometimes, life is harder than ever. Illness, a break up, death, or the loss of a job can derail our lives. In Wintering, Katherine May shares her own experience of difficult times and how literature, mythology, and nature helped her find rest and retreat.
Jenny Odell
Unfortunately, we live in a world where countless things are always fighting for our attention. In How To Do Nothing, Jenny Odell shows us how we can resist the attention economy and find more meaning in our lives through connection to nature and a better understanding of our goals and desires.
Stories of Family and Friendship That Will Have You Holding Onto Your Loved Ones
Gayle Forman
Aaron used to think that books were miracles. But with his mother and brother gone and his father refusing to accept just how much financial trouble they're in, Aaron feels like the only way out is to sell the used bookstore his family has run for years. What he doesn't anticipate is that a cast of characters will attempt to save the store right after he's jumped on an opportunity to sell it.
Catherine Newman
Ash and Edi have lived through everything together: a childhood before the time of cell phones, finding the people they chose to marry, and learning how to be mothers. But after 42 years of friendship, Edi is in hospice dying of ovarian cancer, and neither one of them is prepared. Through Ash's honest thoughts, her time with Edi, her conversations with her daughters, and her relationships with her lovers, Catherine Newman has written a novel that perfectly captures what it's like to experience love and loss.
Thrillers To Give You the Chills
Lucy Foley
A group of thirty-something friends have had a tradition of ringing in the New Year together since they were students at Oxford. This year, they've decided to celebrate at an idyllic and isolated estate in the Scottish Highlands. But the friends aren't as close as they had once been: on New Year's Day, one of them is dead... and another of them did it.
Catherine Steadman
Harriet Reed, who was orphaned in a car accident as a child, believes she has finally gotten her life on track. She has published her first novel to great acclaim, and she is engaged to Edward Holbeck, the heir of an extremely powerful family. But when Edward's father, Robert, gives Harriet a tape he claims is a book he's been working on but is actually a confession, Harriet is forced into a game where the cost of losing may just be her life.