Several years ago, it would've been a cold day in hell before I gave up my beloved bagels and cream cheese, Alfredo sauce, and grilled cheese sandwiches. I had suspected dairy to be the cause of my digestive woes for some time, but it wasn't until after becoming immediately sick from a single bite of milk and cereal that I decided to get tested for an allergy. Sadly, my suspicions were right—my body had other plans for me—and I could no longer ignore what had been staring me in the face for months: I'm allergic to dairy. Luckily, we live in a world where dairy alternatives are aplenty.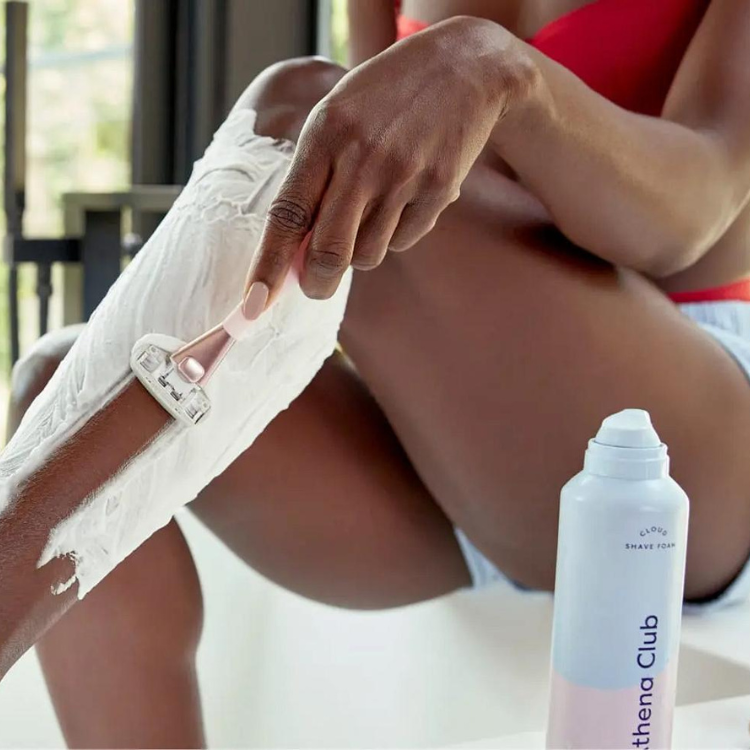 "This razor gave me the silkiest, smoothest shave I've ever had! I never get any cuts or scrapes, even on those hard-to-shave places."
Immediately after receiving the official news, I dove headfirst into research. I was shocked to learn that not only was there a world of options at my fingertips, several of the dairy alternatives didn't just taste the same as my tried-and-true—some tasted even better.
If you have a dairy allergy, are lactose intolerant, or simply want to swap your dairy staples for some ever-so-slightly healthier options, here are some products I love and wholeheartedly recommend. And if you haven't seen these exact products at your grocery store of choice, I encourage you to take a closer look on your next trip. You may just find they've had their own dairy substitutes all along.
1. Simple Truth Organic Plant Based Sour Cream
Sour cream was the first thing on my list to find a suitable substitute for. Chipotle-style burrito bowls are a staple recipe of mine, and I would've been absolutely devastated if I had to give them up. To my surprise, this Simple Truth Organic Plant-Based Sour Cream was hiding right next to the Daisy and Knudsen brands at my nearest Ralphs; I'd just never needed to look for it. While it doesn't have quite the same consistency as the kind you're probably used to, the difference in taste is pretty much indiscernible.
2. The Honest Stand Nacho Plant Based Dip
I had pretty much given up all hope of having a good plate of nachos ever again (vegan cheese just doesn't melt the same), but this spicy nacho cheese dip is a real game changer. Maybe I just can't remember exactly what real nacho cheese tastes like, but to me, this truly tastes the same.
3. Primal Kitchen Avocado Alfredo Sauce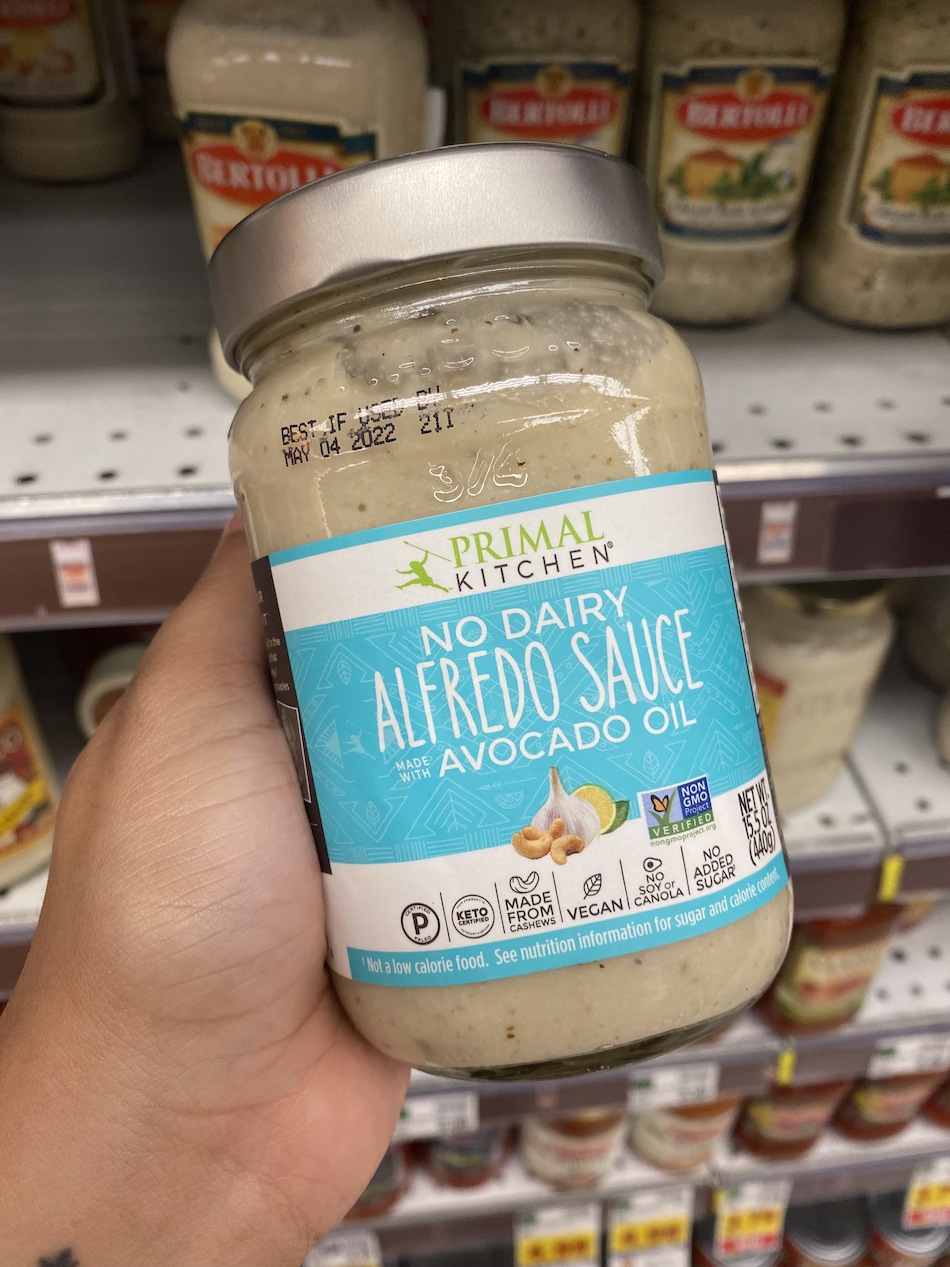 I have been loyal to Alfredo sauce since I was a kid making Pasta Roni for myself several nights a week (I thought it was cool that I cooked). Even after I grew out of Pasta Roni, I made pasta with Alfredo sauce all the time. Needless to say, losing Alfredo was a shock to my system.
I've tried switching to marinara (but I don't love it), homemade varieties (the taste is never right), and foregoing sauce altogether in favor of olive oil (fine, but boring). When I saw the Primal Kitchen Alfredo Sauce on the shelf at Whole Foods, I knew I had to try it, even though it costs $8 a jar. It's not a perfect substitute (it's lighter, less creamy), but it is very good. While I hate the price point, I find myself buying two or three of these every time I go to the store. I use it with pasta or Trader Joe's Cauliflower Gnocchi (a favorite of mine) whenever I want a tasty, easy, and quick meal.
4. Kite Hill Cream Cheese
I know I've described every dairy loss as a heartbreak like none I've ever felt before, but bagels were another regular dairy-centric part of my routine. I was extremely determined to prevent them from completely disappearing from my life, so I tried every cream cheese alternative I could get my hands on. The Kite Hill options are really the best; they certainly do the trick whenever I'm in the mood for bagels (which is often).
5. Daiya Provolone Style Slices
I'm seriously underwhelmed by the vegan cheese offerings of the world. They're fine, they work, but they'll never be a like-for-like substitute. I use Daiya shreds as a topping for my burrito bowls (though I'll get whatever vegan shreds are available at the store I happen to be shopping at), but I found the Daiya slices to be a great option for dairy-free grilled cheese sandwiches. When cooked in a pan on the stove, the cheese actually melts really well.
6. Country Crock Olive Oil Butter
Every time I have to remind my grandma of my allergy, she says, without fail, "so, you can't have butter?" To her, it's the end of the world. I've explained countless times that right next to her favorite tub of butter at the grocery store is usually a dairy-free alternative. I use the Country Crock avocado or olive oil butter and they're perfect for all of my cooking needs. But honestly, a spread on some toast? I'd pass on this and make an avocado spread instead.
7. Silk Almond Dairy-Free Yogurt
At this point, I don't know why I'm surprised to find dairy-free products hiding amongst your everyday grocery items. But when I found the Silk Almond Yogurt, I was so excited to try it, I threw caution to the wind and immediately bought five. I used to have yogurt, granola, and fruit in my breakfast rotation, and this option from Silk was the perfect way to bring it back.