As a ClassPass addict, one of the main ways I maintain my motivation to work out is by constantly switching up the type of exercise I'm doing. Pilates? Love it. Bootcamp? Give me a second to caffeinate first, and then I'm there. Spin? Ready to clip in. Lifting? A tried-and-true classic. However, there are some types of physical activity that even I haven't given a shot, and one of those is the controversial pole dancing. So for three weeks, I consistently took (beginner level!) pole classes, recorded my thoughts, and developed some major arm gains (and confidence) in the process.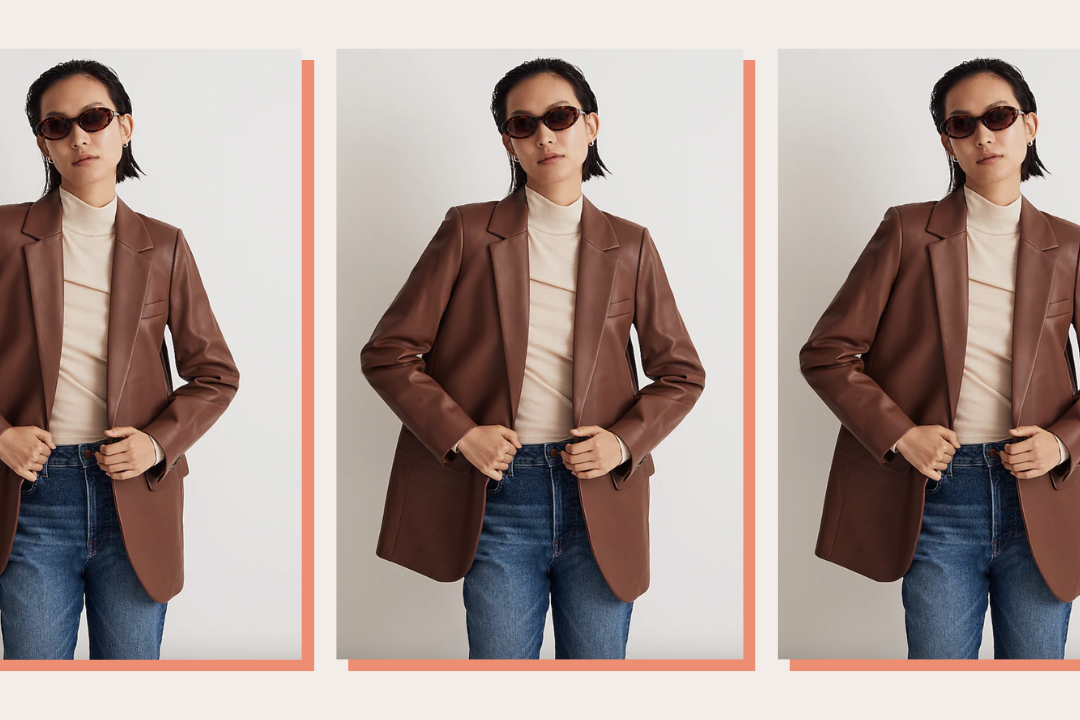 time for your fall wardrobe update!
Why take a pole fitness class in the first place?
It all started at Denver Pride, when a local pole studio had a pop-up where anyone who walked by could have a chance to spin on the pole. Guided by an instructor, I tried out what I later learned to be a "ballerina spin," and found myself thinking a few things: first, that was way more physically challenging than I thought it would be, and second, that was SO fun. I was hooked, and I signed up for a beginner class right then and there.
But beyond a physical challenge and a fun new workout, I found myself drawn to the idea of a "sexy workout" for a specific reason. As a 22-year-old woman, it can be hard to feel like my sexuality is something that exists entirely for me; it's a difficult thing to take ownership of when there are social pressures to "be sexy" for partners and in terms of my general physical experience.
On the other end of the spectrum, exercise is something I have no problem doing just for me. I've worked hard to get to the point where I work out to feel myself getting stronger and for my own physical and mental health, and not for outside perceptions. By combining sexiness with physical activity in a pole dancing workout, I hoped to feel a little bit more like my sexuality was something that exists for myself and no one else.
My First Impressions
Before my first pole class, I felt some nerves; luckily, I was headed to a first-impression class offered specifically for beginners, so I wasn't the only one with no background experience. The class started with pretty standard upper-body warm-ups, like head rolls, arm circles, and a push-up variation commonly known as the "sexy push-up." We learned how to walk around the pole—always on tip-toes—and the dynamics of a spin. For the final minute of the class, the instructor turned down the lights and allowed us to practice however we liked with no instruction for the duration of the song, giving me hardcore flashbacks to free dance at the end of ballet classes in my childhood.
The following five pole classes I took over the next few weeks followed a similar structure: warm-ups and conditioning, floor work that was always physically challenging and engaged my core, learning the dynamics of a spin on the pole, and a free dance portion. Though I took a different instructor each time, I never felt judged when I asked for help with choreography. In some crowded classes, I took turns learning spins on the pole with a partner; in other less crowded classes, I received more hands-on instruction.
Pole Fitness as a Workout
If you're looking for a fantastic shoulder and back workout, all I have to say is that you are definitely missing out on the physical benefits of pole dancing. At the risk of stating the obvious, it takes quite a bit of upper body strength to stabilize and hold yourself up on a vertical pole as you spin around it—who knew?! After taking my first class, my shoulders were super sore, and once I became more skilled at the simultaneous push-and-pull motion that comes from having both hands on the pole, I felt a ton of engagement in my back. At the end of the three weeks, I can tell that my upper body has gotten much stronger.
Beyond the upper body workout that is pole dancing, I found myself challenged by the constant relevé that the activity requires: there's a reason pole dancers usually wear heels, and it's not for aesthetics. The act itself requires being on your tip-toes constantly, so heels eliminate a bit of calf strain. Like most dance classes, pole dancing also pushes flexibility and posture, two elements of exercise that I rarely find myself focusing on in more traditional workout classes.
How Pole Fitness Changed My Confidence and Self-Perception
To be completely honest, there were a few moments during my 3-week pole dancing journey when I felt self-conscious, confused, or even downright uncomfortable. Pushing myself to connect with a simultaneously creative, sexualized, and strong version of myself in a room full of strangers and an instructor was hard, and required a level of vulnerability I was pretty unfamiliar with.
However, in spite of the physical and mental challenge of pole dancing itself, I've never had so much fun in a relatively low-impact workout class. When I allowed myself to get out of my head and into my body when learning and practicing the different spins, I found myself having a straight-up great time. The music was always on point, the community of the studio I attended felt tight-knit and supportive, and the thrill of perfecting a new skill with each class was incredibly refreshing.
When it comes to trying out a "sexy workout," I can't recommend it enough—though it tested my confidence, pole dancing pushed me to connect with a physically creative side of myself. The instructors encouraged us to record videos of ourselves during each free dance, and looking back at those videos of myself dancing is so fun. Not only do they allow me to see how much I've progressed in terms of skill, but rewatching those videos makes me feel totally hot. And the best part? They're just for me.
Here's Why I'm Telling Everyone To Do It Too