If you're a skincare junkie, you know how hard it is to tell fact from fiction when it comes to finding great products. With influencers touting sponsored posts claiming something that they haven't even tried changed their lives and shelves being stocked with new items every day, it can feel impossible to find products that will actually make real changes to our skin.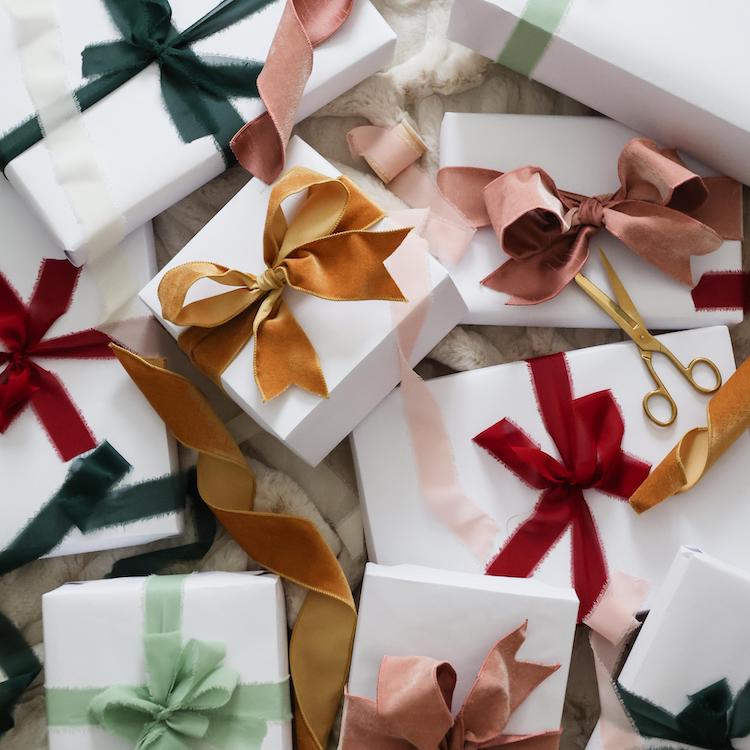 the perfect gifts for everyone—and we mean everyone—on your list
We understand how overwhelming skincare can be, so we turned to the big guns. We know you can't make an appointment with your dermatologist just to chat with them about their favorite products — the ones they trust enough to actually use themselves — so we did it for you.
We asked nine dermatologists their #1, all-time favorite skincare product, and they spilled which products they absolutely swear by — the one they'd take if they were going to be stranded on a desert island. The best part? They're all over the counter, so they're available to you without a prescription.
Some swear by a brand you've never heard of, some can't live without a sunscreen you can buy on Amazon, and they all mentioned noticeable changes in their skin since they started using these products. Your best skin ever has never been closer:
Dr. Tiffany Jow Libby, MD FAAD
SkinBetter Science
If I had to pick one absolute favorite skincare product, it would have to be SkinBetter's AlphaRet cream. It combines two essential skin rejuvenators — a retinoid and an AHA — into one product with little to no irritation. We know retinoids have plenty of benefits, from boosting collagen production to treating acne, and lactic acid, an AHA, is a powerful exfoliant. I have noticed improvements in my skin texture, quality, and brightness in just a few weeks after starting using it. Now, it is a staple of my nightly routine.
Adeline Kikam, MS
"The products I regularly use in my skincare routine are geared toward addressing my underlining skin concerns, which include acneic skin prone to hyperpigmentation. I absolutely love the following products which remain a staple in my skincare routine."
Biopelle
This is one of the best exfoliative cleansers I have ever used. Glycolic Acid is a water soluble AHA, which removes dead skin with pigment, helping to face dark spots, unclogs pores, and allow for better absorption of other skincare products. This cleanser can be very stinging to skin, but after a couple of uses, that goes away. I recommend it for those with acne and oily skin, but those with sensitive skin might find it too strong. (In that case, Cerave SA cleanser with salicylic acid is a better alternative and another one of my all time favorite gentle, exfoliating BHA cleansers.)  
Good Science Beauty's
This is my absolute favorite hydrating cream. It contains hyaluronic acid, which holds over 1,000 times its weight in water and draws moisture into skin, along with Marine Omega-3, a common fatty acid and essential nutrient that boosts skin's lipid barrier and increases moisture. It is a light-weight, rich, non-greasy cream that absorbs well into skin and leaves it looking smooth, plump, and luminous.
Tizo
Physical sunscreens with zinc oxide that protect against UVA/UVB are an absolute must when you have hyperpigmentation, but as a brown-skin person, they can leave the face with a dreaded white cast. I love TIZO Photoceutical AM Replenish Lightly Tinted SPF 40 sunscreen with antioxidants containing vitamins E, C, and Ceramides. It also contains iron oxide, an ingredient known to block visible/blue light, which has been linked to hyperpigmentation in darker skin types. It's a creamy and highly moisturizing sunscreen that does not leave a white cast on darker skin types.
Renata M. Block, MMS, PA-C
ISDIN
If I could only use one product for the rest of my life, it would be a 100% Mineral SPF. An SPF is the most inexpensive form of slowing down the skin aging process, along with protecting your skin from skin cancer. My absolute favorite and must-have is ISDIN Eryfotona Actinica Broad Spectrum 50+ SPF. Not only does it have antioxidants in it but is full of DNA Repairsomes which repair the damage already caused by UV radiation.
Kim Eickhorst, MD
Elta MD
[If I had to pick one skincare product, it would be] hands-down, Elta MD UV Clear. It's a sunscreen, but [it is the] best anti-ager around! It's light-weight, non-greasy, easy to reapply, and doesn't burn my eyes or make me break out. [It has] SPF 46, which is where you want to be — with less chemicals and a higher percentage of physical blockers. The sun is our biggest ager, so everyone should have sunscreen as a part of their beauty regimen.
Lindsey Z-Pollock, MD
SkinCeuticals
My all-time favorite skincare product is Skinceuticals C E Ferulic. This is a cult favorite amongst dermatologists for so many reasons. Not only does it protect your skin, but it treats it at the same time. The powerful antioxidants prevent free radicals from damaging your skin and stop wrinkles in their tracks. It also helps to decrease brown spots and discoloration, so it's a win-win! I use every morning before applying my sunscreen.
SkinMedica
I love using a growth factor in my skincare regime. My go-to is SkinMedica TNS essential serum. It's pricey but well-worth the investment. I use it in the morning and evening. I like it because it stimulates our own skin cells to create new collagen, resulting in firmer, younger-looking skin. A little goes a long way!
Sheila Farhang, MD
Revision Skincare
I tend to switch up my products every six months or so, but what I cannot live without right now is my Revision Skincare Matte Intellishade tinted moisturizer with broad-spectrum SPF. It has good coverage, is matte, and serves as a moisturizer and sunscreen. Love it!
Fatima Fahs, MD
Colorescience
My all-time favorite skincare product is Colorscience Sunforgettable Brush-On Sunscreen. I love this mineral-based brush-on sunscreen product for quick, convenient re-application of sunscreen on the go!
I always carry one in my bag and quickly brush it over my face if it has been more than two hours since my morning sunscreen application and I'm going to be outside or near a window. UVA rays penetrate our car windows, and they contribute to skin aging in the form of fine lines and wrinkles, so I always make sure to apply it prior to driving home from work. It wears so well over makeup — even giving a mattifying effect — so there is no excuse not to reapply sunscreen over a full face of makeup!
Jennifer Choi, MD, FAAD
Revision Skincare
My favorite product is the Revision Skincare C+ Correcting Complex 30% Serum. I use it every morning and night all over my face. it is the product with the highest percentage of vitamin C in a serum, and it is very useful in brightening the skin and helping to fade sun spots. Since I have been using it for the past several months, even in the midst of summer and sun exposure, I have noticed an impressive and considerable difference in my skin. I'm a fan for life!
Kavita Darji, MD
Elta MD
I love using the Elta MD UV Clear sunscreen every morning. It protects against both UVA and UVB rays, thereby reducing risk of photoaging and skin cancer. The UV Clear formula is oil-free and feels light on my skin; it's a great option for those with sensitive skin prone to acne and rosacea. I can't go a day without using it!