We all know the importance of nighttime skincare, but a solid morning routine is just as crucial. Nighttime skincare aims to address skin issues before the regenerative process of sleep begins, but daytime skincare is all about protection and preservation. You can't create a youthful complexion later on, you can only maintain the one you have now.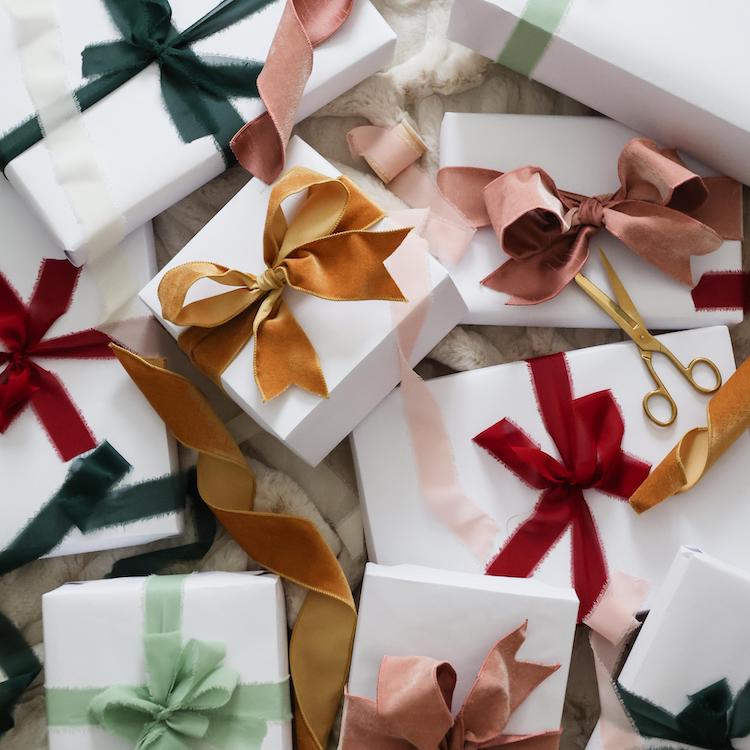 the perfect gifts for everyone—and we mean everyone—on your list
There could easily be twelve steps to the most effective morning skincare regimen, but let's be real… nobody's got time for that. If all you can do each morning is hit the high notes listed below, you're well on your way to a flawless face all day long.
Step 1: Cleanser
A low-pH cleanser in your morning skincare routine helps to properly deep clean without causing redness that is hard to calm before makeup application.
Work your cleanser into a foam with a little bit of water and allow it to sit as a mask on your skin for a couple minutes if you have time (I usually use this time to brush my teeth), and rinse with cold water. Press a clean washcloth onto your skin to dry–do not rub so you don't cause extra redness or irritation.
Panoxyl
Acne-prone skin will meet its match in Panoxyl, the dermatologist-approved benzoyl peroxide cleanser that zaps acne and balances oil production. (Even Madison Beer swears by it!)
MELÉ
All skin types can benefit from some extra moisture in the morning, but this takes it to a whole new level. It's still a gel, so you can expect your skin to feel clean, but it leaves tons of hydration behind.
Avéne
This salicylic acid cleanser smoothes texture, clears breakouts, and purifies pores—all without drying out your skin.
Step 2: Toner
Toner is easily the most misunderstood skincare product and way more important than it receives credit for. Toner is the first barrier product you apply–good toner balances your skin's pH and is intended to hydrate, not strip your skin the way your astringent did in middle school. Tap a few drops of toner around your face and press it in, whether with your fingers or a cotton pad.
Glow Recipe
For a gentle exfoliation in your morning routine to boost glow and get rid of dead skin, Glow Recipe's PHA/BHA toner (with hydrating hyaluronic acid and watermelon extract) will prep your skin for makeup in practically one step.
LANEIGE
Add an extra boost of hydration with this toner, a lightweight, liquid texture that's ultra-moisturizing and balancing. For oily skin, this is hydrating enough to act as your moisturizer—really.
Good Molecules
At less than $15 (!), this toner ranks with high-end versions. Containing niacinamide, arbutin, and vitamin C, it's brightening, clearing, and protecting against environmental and free radical damage.
Step 3: Antioxidant Serum
The most important (and expensive) step in your morning skincare routine. aside from sun protection, is an antioxidant-rich serum. Your face is up against a lot of agents that wish to do it harm throughout the day: exhaust fumes from the city bus, your dirty phone screen, your cortisol levels during a 3 p.m. conference call, etc. Serums see to it that none of those stressors live eternally as fine lines between your eyebrows and keep your skin bright and firm longer.
The best thing about serums is that a little truly goes a long way, making that hefty price tag a little easier to stomach. Press a couple pumps into freshly toned skin and allow it to absorb fully before moving on.
The Ordinary
Both resveratrol and ferulic acid protect your skin against environmental stressors that contribute to aging, and this serum combines them both to prolong your skin and improve its texture over time.
Hyper Skin
Vitamin C gets a bad rap for being unstable and irritating, but Hyper Skin got it right with this one. It's specifically formulated for brightening hyperpigmentation, especially on tan to deep skin tones. What also sets it apart is that it's oil-free, making it suitable for sensitive and acne-prone skin.
Maelove
A host of our editors swear by this affordable serum dupe for some of the most expensive vitamin Cs out there. It's lightweight, easy to use, and provides a major glow.
Step 4: Eye Cream
Plumping and hydrating your eyes in the morning will make you look more awake and help makeup apply better if you're wearing it. Opt for a thinner formula in the morning versus something thick and emollient; it'll absorb faster and make makeup last longer throughout the day.
Step 5: Moisturizer
There is no such thing as skin that is too hydrated, and your sunscreen should not be the stand-in for moisturizer. These two products serve vastly different purposes and are not interchangeable, no matter how moisturizing your sunscreen claims to be.
CeraVe
Dermatologists swear by this moisturizer because it's light, affordable, and filled with simple ingredients that work (like hyaluronic acid, ceramides, and niacinamide). This also has added SPF protection, but make sure to go in with a dedicated sunscreen too since you probably aren't using enough of this to get all that sun protection you need.
Farmacy
This gel oil-free moisturizer is cooling to apply, but the magic is really once it's on your skin, where it moisturizes and plumps without causing irritation or creating an oily mess.
The Ordinary
For a lightweight, basic moisturizer, you can't go wrong with this favorite from The Ordinary, which is pH-balanced for skin, has hyaluronic acid for extra hydration, and is lightweight for daytime wear.
Step 6: Sunscreen
If you only had time for one skincare product each morning, it had better be sunscreen. Daily sun protection is as important as drinking water and paying your parking tickets on time, so there are zero excuses for not doing it.
EltaMD
Acne-prone skin that doesn't tolerate most sunscreens can find love with this one that our editors swear by. It's oil-free and lightweight, making it perfect on its own or under makeup.
Black Girl Sunscreen
Dry skin will benefit from this sunscreen filled with jojoba, avocado, and cacao, but don't worry: it's still ultra-lightweight and, of course, suitable for all skin tones.
Live Tinted
This sunscreen had a 10k waitlist because it's *that* good. It's a completely clear mineral sunscreen that works on every single skin tone that won't irritate sensitive skin.
Optional: Primer
Primer is equal parts skincare and makeup, but an optional step if you aren't planning on applying any pigmented products after your sun protection. Primer not only allows for a more flawless application of foundation, but it is the last barrier of protection for your skin.
LANEIGE
Containing ceramides and a diamond powder that adds a hint of radiance without chunky glitter, you'll get some skincare and a nice glow.
Tula
This isn't just any primer—it's a unique pre-makeup skincare hybrid that blurs your skin before makeup without making it feel dry.
Pacifica
If you want a clean alternative, Pacifica's blurring primer has vegan collagen, hyaluronic acid, and caffeine that depuffs, moisturizes, and plumps skin over time (and gives a pretty serious glow before makeup too).