Whether you've been working on reviving your workout routine or working out at home is as routine to you as Netflix before bed and 24/7 loungewear, somedays we just don't feel like it. You know those days: the ones where excuses to skip the workout are aplenty (the dishes are piling up in the sink, your Hulu free trial is almost over, your favorite sports bra is in the dirty laundry, etc.). No matter what excuses we come up with, keeping up with a workout routine sometimes feels impossible for no other reason than we just don't feel like it (it's like our body's version of "because I said so"). And guess what: that's OK.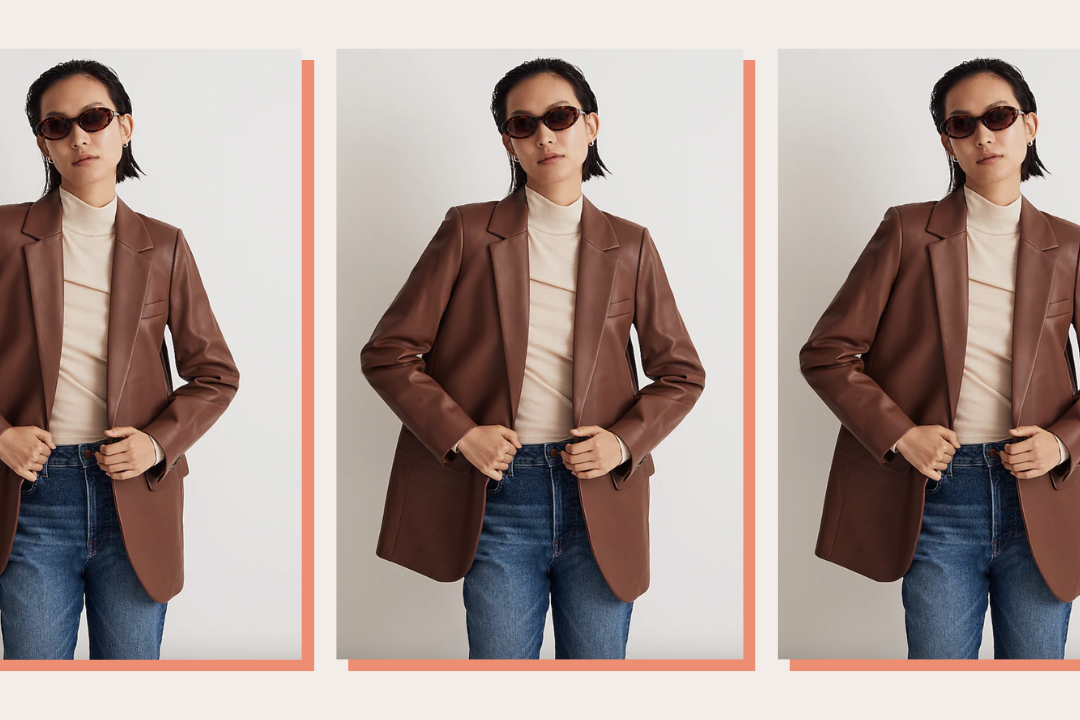 time for your fall wardrobe update!
On these days where you don't feel like working out, listen to your body and identify why you don't feel like it, and then find a solution to keep you moving. Whether you think you don't have time, feel bored with the same workout, or are too tired to get off the couch, here are 15 videos that will change your mind. P.S.: the point is not to work out every day. The point is to listen to your body, identify what it needs, move more often, and make exercise easy (because it should be enjoyable!).
If you don't have time…
You don't need equipment, you don't need a yoga mat, and you don't need more than five minutes to get in this killer workout. Everyone has five minutes to spare (even if it's waiting for coffee to brew), and you can also do this workout while still in your pajamas, meaning there's absolutely no reason you wouldn't have time to squeeze it into your routine.
If you have a resistance band, six minutes is all you need to make your glutes and inner thighs sore for days–trust me. This one will feel like a tough workout in the amount of time it takes to wait for your Lean Cuisine to heat up. (P.S.: use code TEG50 for a seven-day free trial and 50 percent off your first month of Obé Fitness!)
So five minutes feels like too much to spare? How about four minutes? You can squeeze in this mini-workout while you wait for your coworker to respond about those spreadsheets. Even doing this arm workout while sitting at your desk will be enough to get blood flowing and work those arm muscles.
This is truly one of the most fun workout videos I've found on Youtube. After just 10 minutes, you'll be sweating, sore, and checking yourself out in the mirror. Plus, choreography will put the brain to work, which means you won't have room to get distracted by your to-do list.
Warning: yes, this class is only seven minutes long, but it will get your heart rate up and make you sweat. This short HIIT circuit takes you through quick, intense cardio bursts, allowing you to burn more strength in less time. Try squeezing in this seven minutes before your morning shower. Use code TEG50 for a seven-day free trial and 50 percent off your first month of Obé Fitness!
If you're bored of your workouts…
So you're bored with your workouts and can't get yourself to step on another treadmill or lift another weight? Opt for exercise that feels more like a night out with the girls than a workout session. 305 Fitness bases their classes off of Miami nightlife, so you know it's going to be fun. Turn up your speakers and get ready to whip your hair back and forth.
If you're bored with the same type of exercise, it might be time to invest in some new equipment that will make your home workouts more challenging and exciting. Try a mini trampoline (bonus points if you still have yours from when you were a kid!) and have some fun while you feel the burn. Use code TEG50 for a seven-day free trial and 50 percent off your first month of Obé Fitness!
If you've been exercising on your living room floor for months, you might just need a change of scenery. Apply your SPF, grab a jacket (if the temperatures are getting cold where you are), and take your workout outside. Fantasize that you're at the beach while watching this Tone It Up HIIT session, or simply go on a jog or hike to get in some exercise that feels like new.
Because what's more motivating than your favorite songs? The Fitness Marshall has a large variety of fun dances to all of the songs we love. Warning: Lizzo will make you want to twerk, even on a Tuesday in the middle of the workday. Shuffling The Fitness Marshall videos is basically just listening to your favorite Spotify playlist, except with some fun dance moves that will make you break a sweat (in the fiercest way possible).
Feeling little motivation to go on another run or do the same workout video? This 15-day challenge that walks you through a variety of yoga, pilates, and sculpt classes, so you're always trying new things. You won't have to wonder which exercise you want to do that day (or whether or not you will exercise that day), so you'll be more likely to stay on track. Use code TEG50 for a seven-day free trial and 50 percent off your first month of Obé Fitness!
If you're feeling tired…
Feeling unmotivated to exercise could mean you're tired or burned out, so listen to your body. On days where even changing into a workout set feels like too much work, opt for a therapeutic stretch that will improve your mobility, flexibility, and overall performance, so you'll be able to work out better when you get back into your usual exercising tomorrow. Use code TEG50 for a seven-day free trial and 50 percent off your first month of Obé Fitness!
On those days where you're too tired to get off the couch, think of movement as a self-care practice, not exercise (even though it's both!). This slower-paced sequence holds postures and poses for longer than usual, so you can slow down and do something for your body while restoring energy levels.
If your body is begging for a break, focus on stillness instead of movement, and work your breath instead of your body. This kundalini practice is meant to cultivate more energy, so even a quick break will give you the strength and motivation to get through the rest of your day (even when you're at your most tired).
Yoga is the perfect exercise when you're feeling tired but still want to work your body. Vinyasa flows are designed to build heat, loosen muscles, and build strength, so you're reaping all the benefits of working out without over-working your body. This video is a personal favorite for days where I need extra motivation to get to my mat because it focuses on reflection and intention, combining mental health with physical movement. Use code TEG50 for a seven-day free trial and 50 percent off your first month of Obé Fitness!
If you need to ease yourself into a workout, we get it. This five-minute flow is meant for the mornings, so it wakes up your body with slow stretching before building to energizing movement by the end. It's the perfect morning workout or an ideal pick-me-up during that afternoon slump.
What's your go-to workout when you don't feel like working out?