With self-care seemingly being all anyone can talk about in recent years, it can be extremely easy to get overwhelmed with all the things you should be doing, buying, and applying to your daily life in order to keep up. While we heavily advocate for spending quality time bettering both your inside and out, we definitely don't believe you have to put a strain on your budget in order to maximize the benefits of pampering yourself.
One of the very best aspects of skincare is that it has absolutely nothing to do with the dollar amount of each product — what's more important is the ritual of the process. It's 10 minutes of your morning and nightly routine that is a non-negotiable moment to be present with yourself; a time to focus, recenter, and take care of no one else but you.
Drugstore skincare has come a long way over the last few years, so we found our favorite products that make a difference on a budget. These are the best products to get you started on your morning and evening mirror meditations.
Evening Routine
Step One: Oil Cleanse
Step Two: Water Cleanse
Step Three: Toner
Step Four: Serum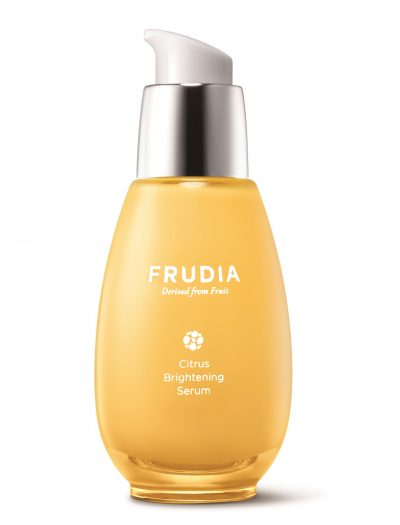 Frudia
Finding a drugstore brightening serum that was anywhere reasonably priced used to be damn near impossible, but with the emergence of K-Beauty onto our drugstore shelves, we thankfully can achieve a healthier and more youthful glow without forking over a ton of cash. This particular product is gentle enough to be used in the morning and evening. 
Step Five: Moisturizer
Simple
Having a moisturizer that is effective enough to keep your skin hydrated overnight, as well as function under makeup the next day is key when keeping the purse strings tight on a skincare budget. Thankfully, this fuss-free light lotion from Simple can accomplish just that.
Step Six: Night Cream
Burt's Bees
Now that you've layered on your various potions, it's time to ensure that they stay sealed in place to work their magic while you rest. This Burt's Bees Night Cream is all-natural, probiotic infused, and delivers deep moisture while not being too tacky or thick. 
Morning Routine
Step Six: Sunscreen