A month ago, I was sitting on my couch watching YouTube after dinner. This was a common situation in my life. Eat a gigantic dinner full of the stress of the day, anxieties of the next, and shame of the previous. My parents weren't unhealthy growing up, but they never really forced me to learn how to cook, meaning I got through much of my life enjoying my dad's amazing home-cooked meals (of which every single thing was cooked in bacon grease) without learning how to make myself anything nutritious once it came to living on my own. Not to mention, I've been in recovery for an eating disorder for five years, and while I've learned a few helpful hints throughout therapy and treatment, a pandemic will really flip that right on its head, won't it?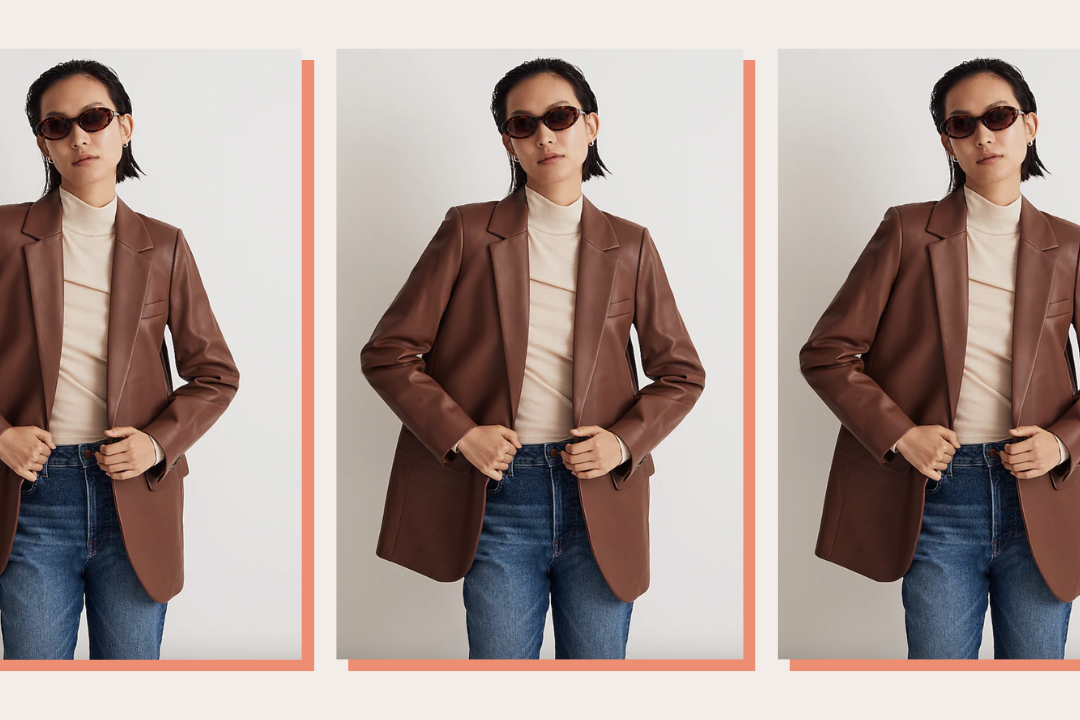 time for your fall wardrobe update!
So when I came across a video all about the new Weight Watchers (now called WW), I watched it in its entirety, googled for about an hour, and signed right up. All this to say, I've been on a journey the last month to learn how to cook for myself, create proper portions for my meals, address my negative relationship with food, and this program has really helped me establish healthier habits (don't worry, I'm still planning a major sushi feast featuring wine with my girlfriends tomorrow, and it shall be glorious) and find healthy meals I truly love (which I never thought was possible considering my previous pandemic diet consisting of very few whole foods and many, many bags of Trader Joe's Sweet Potato Gnocchi).
Even on WW, I approach cooking with extreme levity; I rarely make anything that you'd find in a cookbook or a magazine because I truly just cannot be bothered. So, I've found a few staples that I add to my rotation when I'm just not feeling like "experimenting." From classic breakfasts that keep me full all morning to easy work-from-home lunches to sweet treats (eep!), these five have been my go-to meals lately—and they all take under 20 minutes to recreate.
PS: if you thought you were coming here for pretty food pictures taken on a fancy camera that were perfectly styled, you might want to redirect yourself to our meal prep archives. But if you want some bomb ass recipes that are easy as hell but maybe don't exactly look quite as appetizing as sriracha honey meatballs over cauliflower rice (you know the pic), keep scrolling.
1. Breakfast Burrito
I'll give any excuse to put something inside a wrap if I'm being honest. This is a favorite breakfast of mine when I know I want something that will keep me full for a long time, whether it's busy WFH days or post-wine nights when all I want in this world is a breakfast sandwich.
Ingredients:
Hash browns (use whatever kind you love—this day I used O'Brien style, but I honestly prefer shredded)

Cheese

Protein (I use Applegate Farms Chicken and Maple Sausage, but you could use tofu, bacon, chicken, etc.)

Scrambled eggs

Hot sauce

Tortilla
Cook your hash browns and protein according to package instructions. Scramble an egg (or two if you want a GIANT burrito, which, who doesn't?). Add all ingredients to tortilla, add some hot sauce, salt, and pepper, and roll it up!
2. Savory Oatmeal
I just recently tried this, and it's about to become my favorite lunch, I'm sure of it. I'm not the biggest sweets eater (except for bananas and peanut butter—see below), but I love how satiated I feel after a bowl of oatmeal. I found this recipe for savory oatmeal from Honeysuckle's YouTube channel, and it's a life-changer. The day I made this, I felt full for HOURS. No snacking, no cravings, and no midday coffee. I'll take that. You could do this about a million ways, but I love Mexican food, so this is my take on a huevos rancheros.
Ingredients (again, no measurements:
Oatmeal (use your favorite–I used quick oats because they're easy, but whatever works for you)

Cheddar cheese

Black beans

Red onion

Egg cooked how you like

Hot sauce (I stan Tapatio)
Cook your oatmeal according to package instructions, and then just add all the toppings together. I didn't have any this day, but avocado would be great with this. YUM.
3. Banana Loaf
I know banana bread already had its day, but sometimes I just want a sweet breakfast that takes minimal effort, and this has become my go-to. I found this on Instagram and made it immediately.
Ingredients (OK, this one actually has measurements):
2 bananas, extra-ripe (makes it sweet)

½ cup oats

6 tbsp egg whites

1 tbsp peanut butter (I've also used PB2 powder—either works)

Dash of cinnamon

Splash of vanilla extract

Chocolate chips
Mix all the ingredients together except for the chocolate chips and pour in a loaf pan. Top the loaf with chocolate chips. Bake at 350 degrees Fahrenheit for 40-45 minutes depending on your oven. Seriously, it's so easy and so good. TBH, I eat half for breakfast with peanut butter and regular butter smeared on top and the other half for a 2pm snack. Don't be fooled: it doesn't have the exact texture of banana bread, but it's super moist and gooey. I put it in a regular bread pan (even though it doesn't come close to filling it), but these would be adorable in mini loaf pans.
4. Copycat KFC Bowls
I'll be the first to admit I LOVE fast food. Like, LOVE. I'm not afraid or ashamed of it. But some days I'd rather save my money (delivery is expensive, y'all) on a great meal out with friends on a patio than pay a small order fee for McDonald's hash browns. A hankering for fried chicken brought me to this seriously simple bowl.
Ingredients:
Mashed Potatoes (I have no patience, so I used the Idahoan instant mashed potatoes that you microwave in a little cup, and they're actually so good)

Canned corn

Chicken (I used Tyson's Air Fried Chicken Nuggets that I cooked in the oven and diced up—I am obsessed with these. I have now gone through two bags between wraps, bowls, quesadillas, and more).

Cheddar cheese
All you do is mix it all together in a bowl, and viola! I love making this for a quick lunch that keeps me full for hours.
5. Spicy Noodles and Zoodles
I will never be the person who can eat zoodles with marinara sauce and call it a meal. Girl's gotta have some carbs. So, I like to do a 1:1 ratio of regular, whole-wheat noodles (you can do white, I just oddly love whole-wheat breads) with zoodles or my actual favorite (not pictured), coodles (AKA noodles made with carrots—a much less appetizing word if I'm being honest). I paired this with my favorite spicy Asian-inspired sauce, broccoli, and chicken.
Sauce (all ingredients to taste—who has time to measure):
Sriracha

Chili sauce

Sesame oil

Honey

Coconut Aminos (or soy sauce, whatever I have on hand)

Crushed red pepper flakes

Garlic powder
After I boil my noodles, I'll remove them from the pot to drain and add all the ingredients for the sauce to the bottom of the pan. I'll turn up the heat to medium for about four-ish minutes and then toss the noodles back in. Then, I'll stir-fry the zoodles in a skillet and add them in too. Toss in steamed broccoli and pre-cooked chicken that I meal prepped or bought from Trader Joe's (for really good chicken I'll marinate it in the same sauce as the noodles, but not necessary TBH).