If you sat in on a day at our office, one of the first things you'd notice is how different each of our editor's style is. You can count on Aryana to walk through in something eclectic and incredibly cool, while Ashley will probably stroll through the doors wearing something more classic with a little touch of trendiness. Our summer fashion choices all have a common thread running through them, but with a twist that makes our looks true to our personal style.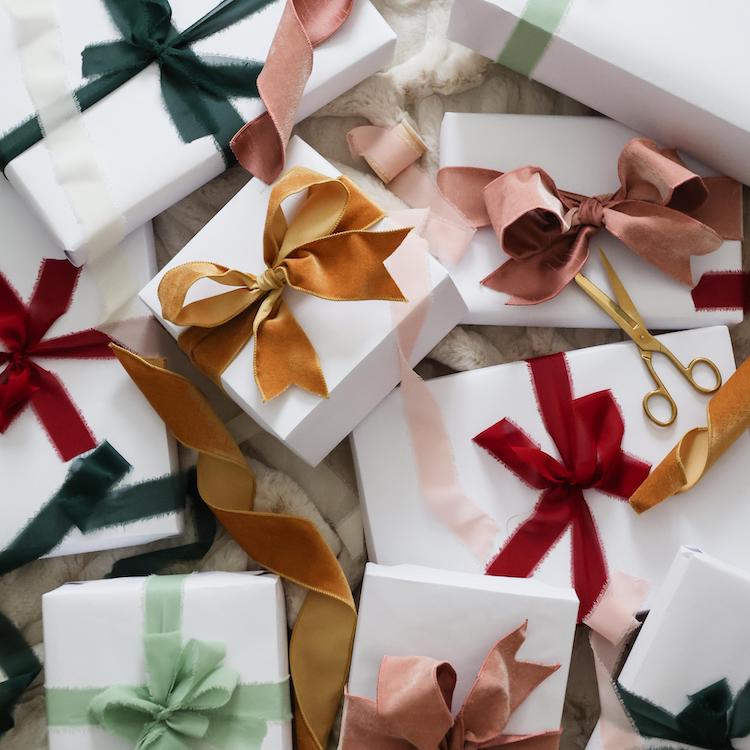 the perfect gifts for everyone—and we mean everyone—on your list
If you're looking to up your summer style game, you've come to the right place. Our editors made use of TikTok's viral three-word method to describe each of our personal style to a T—so you can figure out whose style is most similar to yours—plus the one summer piece we can't get enough of this year (and would replace ASAP if something happened to it). Get ready to meet your new favorite summer staple.
Once in a blue moon, I add something to my wardrobe that makes me wonder how I ever lived without it—and that's exactly the case with this beaded bag. Summer makes me have fun with what I wear more than any other season, and this bag is about as much fun as you could have with an accessory. It's cheeky and beautiful and packs a punch with quite literally any outfit (plus I can't leave the house without people asking me where it's from). It's the piece I look the most forward to taking out of storage when I swap out my cold-weather clothes for summer ones, and it's something I would re-purchase same day if something happened to it.
Through my various fashion phases, this bucket hat has remained a staple in my closet. It's the perfect solution for a bad hair day or dressing down a look that I feel leans a little too formal. It pairs well with literally everything and makes any outfit just a little bit cooler, which is such a win in the summer months.
I live in denim shorts all summer long, so I can't believe that it took me until last summer to actually invest in a high-quality pair. I saw this pair from AGOLDE all over my favorite influencers' feeds for years, and let me tell you, they really are worth their weight in gold. They keep their shape without being stiff, which is crucial, and look just as good dressed down with a T-shirt and sneakers as they do dressed up with a blouse and heeled sandals. They're a bit of a splurge, but given that I plan on wearing them for years, they're 100% worth the investment.
The belt bag is undoubtedly part of my mom uniform, and with good reason. After having two smaller, more casual belt bags (from Lululemon and Herschel), I knew it was time for a larger, slightly dresser version. I was always struggling to get my phone in and out of the smaller styles because my keys and wallet ate up all the space, and I was always moving my stuff to a slightly nicer purse if the occasion called for it. This bag solved both of those problems.
This Clare V. woven belt bag is perfect for summer and elevates even my most casual athleisure outfits on a hot summer day. I treat it as my summer purse and it's pretty much attached to me at all times, whether I'm going to the office, riding my bike to the park, or running errands.
This jacket is the one thing I reach for more than anything else in my closet year-round. It's the perfect neutral, medium-wash denim and the oversized fit feeds into the casual vibe I go for every time I get dressed. I'll throw it on over literally anything: a summer dress, with shorts or jeans for a denim-on-denim look, or over my leggings and T-shirt airport uniform when I travel. I also love that this jacket isn't tied to summer; since it's oversized, I can layer it with sweaters or sweatshirts in the winter, too. If anything ever happened to it, it's safe to say I'd snatch up another one ASAP.
If there's one piece of clothing that I call upon more than any other in my closet, it's my go-to pair of slate-colored trousers. These guys check all of my boxes: comfortable to commute in, elevated to wear to the office, and on-trend for a happy hour with the girls. My current favorite way to wear them is with a white tee, a chunky black belt, and my platform Converse for the ultimate cool-girl look.
I'm a sucker for anything with a collar, and this denim dress is a staple in my wardrobe year-round—but especially in the summer. It's a one-and-done outfit that I can completely change the feel on based on the accessories I pair it with, but no matter what, it makes me feel super confident. Lately, I've been loving pairing a trendy linen vest on top of it to make it feel ultra-cool.
Summer inevitably comes with a packed social calendar: graduation parties, happy hours, brunches—you name it. I wanted a pair of summer shoes I could wear to all of my more dressed-up events, and these are my absolute favorites. Not only have they lasted me years, but I truly look forward to putting them on every time I wear them (plus, they're super comfortable). They've become a necessity to me and I couldn't love them more.