As a makeup lover, I've tried everything from drugstore to the highest end beauty products. I believe great products can be found anywhere, and at any price point; however because inflation is that girl, I put my Sephora Rouge status on hold and have started to look for less expensive options for my favorite products. When a product comes out that looks like it could rival my favorite high-end products, it feels like I won the lottery—which is why I was so excited when the e.l.f Halo Glow wands launched.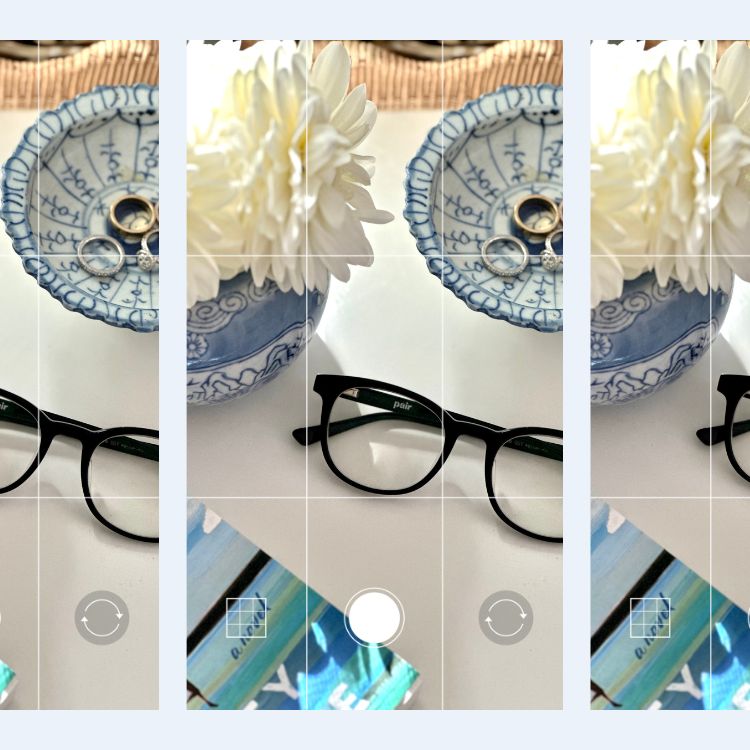 it's like getting three pairs in one
Over the past couple of years, e.l.f has transformed from a brand known for just having affordable beauty products to one whose affordable beauty products rival high-end ones. We've all seen TikTok-viral videos of e.l.f products being exact dupes for ones four times the price, and if you're anything like me, you've been hooked a time or two. With the launch of their Halo Glow line, they created contour, highlight, and blush wands that compete with similar, pricier ones that have went viral recently.
With dupe culture being so rampant, I enter trying out products knowing that chemists and brands spend months and months creating specific formulations; so unless your favorite affordable brand copied the exact formula, products likely aren't exactly the same. However, there's value to finding ones that are similar—and sometimes, I end up liking the similar ones more than the originals.
I tried and tested the e.l.f Halo Glow blush, contour, and highlight wands to see if they're worth the hype. Here's how they stood up:
Application
Since there were three products in the lineup, I wanted to give each product a chance to shine (like in Brooklyn Nine-Nine when Jake Peralta has the criminals sing "I Want It That Way"). In order to do that, I tested everything in two ways: I used the e.l.f blending brush (which is an all-time holy grail brush of mine) on one side of my face, and my beauty sponge on the other.
The blush and the highlight looked best using the brush. They are both super-buildable products, as I was able to start with a little and progressively layer on more to achieve my desired look. At first, I was a little worried the blush wasn't going to show up, but adding another layer helped.
I actually muddied the heck out of my face by using the brush on the contour (I actually said out loud "oh no, you in danger, girl"). I definitely recommend using a sponge to apply it, rather than a brush. The product is pigmented, so a little also goes a long way, and applying it with a sponge helps to sheer it out a bit.
The feel
Because the formula is thin, each product feels extremely lightweight on the face. All three of the wands were easy to apply, and didn't dry down immediately which gave me a bit of time to blend them well. I found the products to be extremely blendable and forgiving on the skin.
Both the blush and highlight are quite metallic in how they appear on the skin. The finish reminded me of the Nars Orgasm powder blush; the radiance isn't glittery, but it definitely has shine.
How they wore
I did wear this out on a beautiful New York day for about six-ish hours (which is a long day in post-pandemic times!). Like any good scientist, I had to keep the controls the same. I used my go-to foundation-and-concealer combo so I could really test how the wands performed alone.
I'm happy to report that all three wands lasted the entire time without slipping or smudging. I maintained the brightening effects from the blush and highlight, and the snatch from the contour from the time I left to the time I got home. I definitely had to blot throughout the day, but not any more than I usually do as someone with oily/combo skin. That said, I think these products would work extra well on someone with dry skin.
The price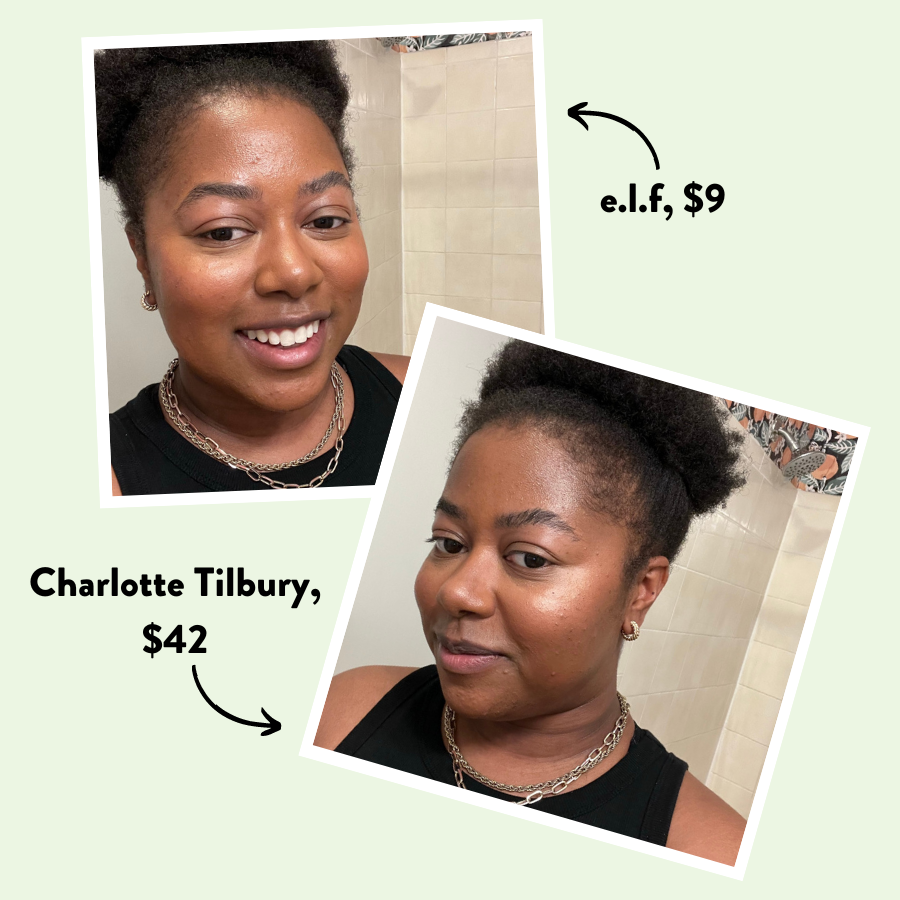 The e.l.f Halo Glow wands run you $9 each, where the famous Charlotte Tilbury ones they're clearly trying to mimic are $42 each. Being as the e.l.f ones are less than a quarter of the cost, the price of them is a massive win.
The verdict
Given that I love a good on-the-go product, I'm a huge fan of makeup with wand applicators. The e.l.f Halo Glow wands are a great alternative for someone who's also a fan of wand application, or for someone to try if it's their first foray into wand application. (That being said, if you're someone who doesn't like shimmer, these probably won't be your cup of tea.) They add a beautiful wash of brightness to the skin, wear well throughout the day, and for the price, you can't beat them.